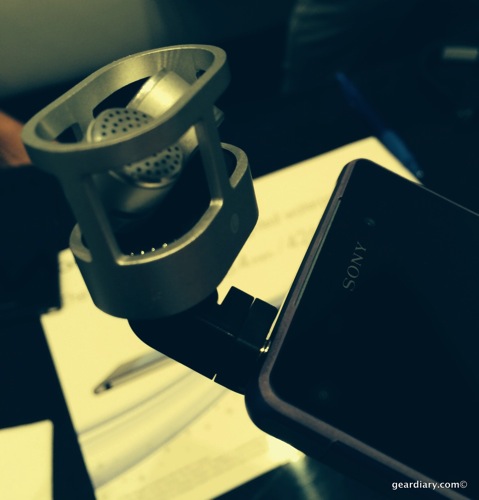 Sony is showing off the accessories for their new Sony Xperia Z2 Smartphone and Tablet. Among them are a quality XY microphone, a noise canceling headset that uses the smartphone as the brains of the cancellation, a waterproof SmartBand fitness band, and a totally cool tablet remote that doubles as a handset for making calls via tablet. Check the video for pricing.
Here's a closer look at some of the key accessories.
This slideshow requires JavaScript.
Want More? Follow Us Here!