If you like the idea of an iPhone case that can double as a wallet, but also tend to prefer minimalist cases, the Incipio Watson Folio Wallet for iPhone 5S is the case for you. It is a functional wallet-style case that, within seconds, transforms into a minimalist case so you can go light, and it is under $45.
The case is made from what Incipio refers to as "vegan leather". That's marketing-speak for synthetic. That's the bad news. The good news is that the case looks and feels quite nice, and the material used in its construction helps keep the price affordable. I love the fact that, as we will see, the Watson Folio Wallet is actually two cases in one.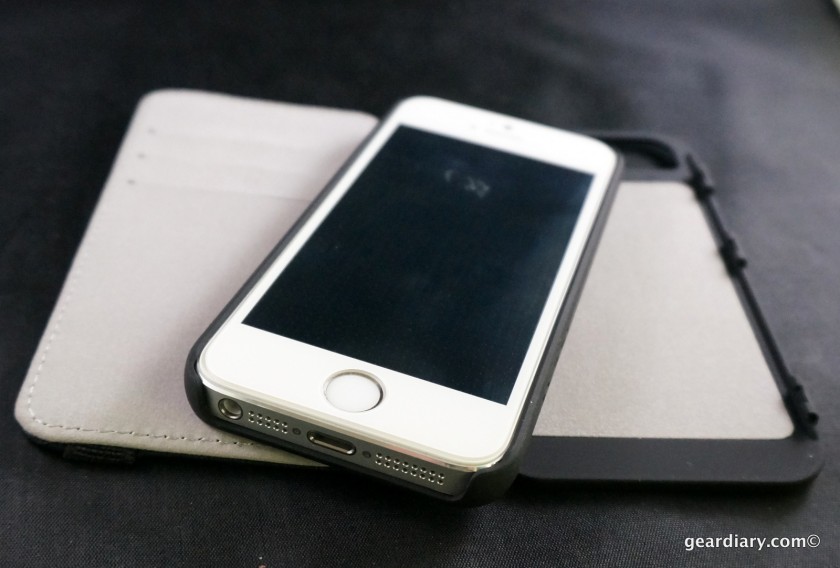 Incipio describes the case this way:
The Watson Wallet Folio is designed with an eco-friendly vegan leather cover, including three card slots for cash, credit and ID. Blending a microsuede lining with an interchangeable Plextonium hard shell case, the innovative folio is crafted for convenient portability. The Watson™ Wallet Folio can adapt to any situation, whether used for business, travel or a night out.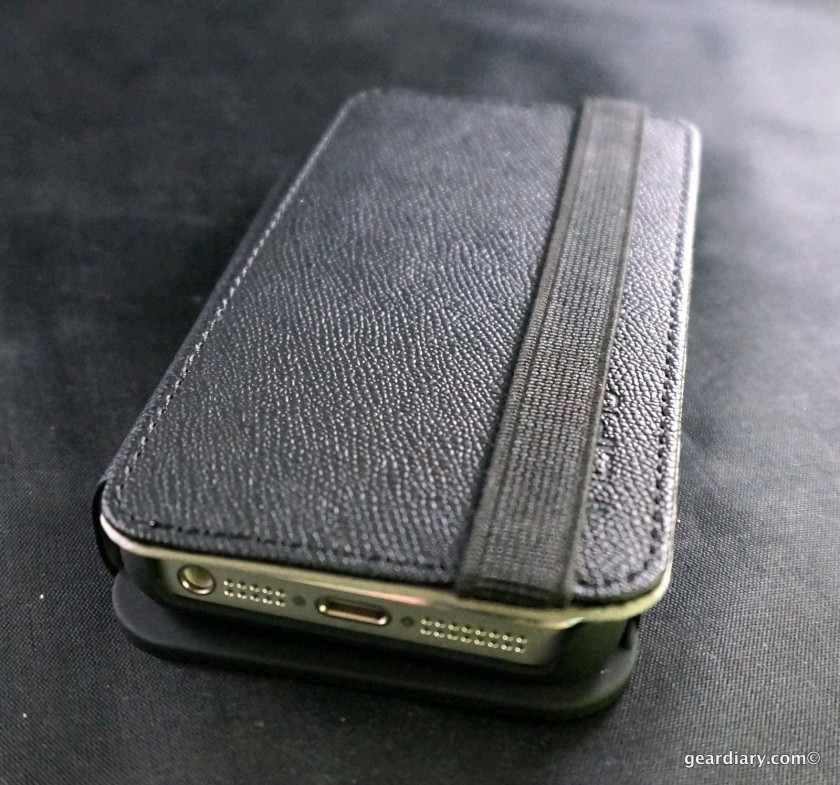 This is one of those cases that is better understood and appreciated on video than it is through text.
Video Review of the Incipio Watson Folio Wallet
The Watson has three card slots that can hold cash, credit cards and ID. The design is nice but when all three cards are in place it does add to the bulk of the case. In addition if you are using the wallet functionality of the case you will want to make sure you have some sort of screen protector on your iPhone since the cards will come into direct contact with the screen when the folio cover is closed.
The elastic band on the case adds a bit to the bulk of it but does a good job of keeping the "vegan leather" cover securely closed over the case.
Obviously the key attraction of this case is the 2-in-1 design. The Watson looks like a standard folio-style wallet case but the "Plextonium inner case" snaps out and can be used on its own. That means you get a minimalist case when you want to travel light and a wallet-style case when you want to leave your wallet at home.
This slideshow requires JavaScript.
The Incipio Watson Folio Wallet won't be for everyone, but it is a compelling case for people who switch off between wallet-style and minimal-style cases. With the Watson you get the best of both worlds. And since you can choose from five different colors, you can get the case that best matches your style.
At $44.99 the Watson is priced rather nicely. You get two cases in one, so each case is actually under $25. And it gets better! If you pick yours up through our Amazon Affiliate store, you'll get the Watson Folio Wallet for even less.
You can
learn more here
. Get it for under $20
here in our Amazon Affiliate Store
.
MSRP: $44.99
What I Like:
What Needs Improvement:
Source: Manufacturer supplied review sample Incipio Watson Folio Wallet
Want More? Follow Us Here!