Club Nintendo gave gamers extra real-life items (with free shipping) for their purchases when entering/registering codes as members in this Nintendo customer loyalty program for about six years. Now, Nintendo has informed U.S.A. and Canadian members that they can earn more "coin" amounts before Tuesday, March 31, 2015 and spend their remaining amounts before Tuesday, June 30, 2015.
Nintendo of America will announce the new program soon. The ability to create a new account will end on March 31, so newbies still have time to take advantage of the existing Club Nintendo rewards program.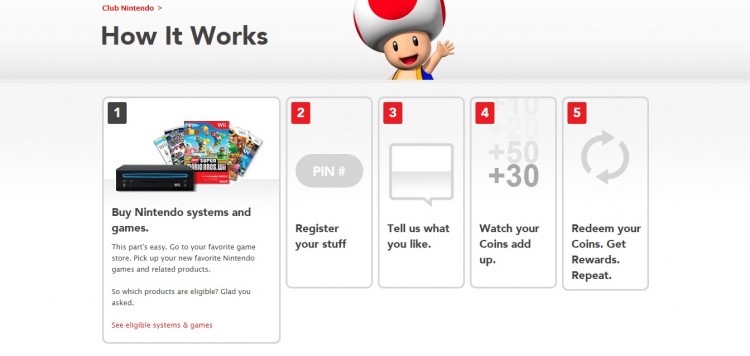 Members will get a new reward wave in February that will include downloadable games. Also, as a gift to Club Nintendo members, the Flipnote Studio 3D software will be available to download for free in February.
This software will allow users to create unique three-dimensional animations and to exchange their creations via local wireless with others who also own Flipnote Studio 3D. Users who uploaded creations to Flipnote Hatena will be able to download their personal animations from the Nintendo DSi Library menu in Flipnote Studio 3D software. Flipnote Studio 3D will be available to Club Nintendo members until June 30. All users who register to Club Nintendo before registration closes will be eligible to receive Flipnote Studio 3D.
Official notice here. See the quote below from Nintendo:
"We thank all Club Nintendo members for their dedication to Nintendo games and their ongoing love for our systems and characters," said Scott Moffitt, Nintendo of America's executive vice president of Sales & Marketing. "We want to make this time of transition as easy as possible for our loyal Club Nintendo members, so we are going to add dozens of new rewards and downloadable games to help members clear out their Coin balances."
Want More? Follow Us Here!