At $79.99 Grand Trunk's medium Compression Pack Cube might appear a bit too pricey. There are, after all, much less expensive travel cubes on the market. After using the review sample I received on a few trips, though, I'm a huge fan. It is a great way to pack your items before the trip and keep clean and soiled garments separate.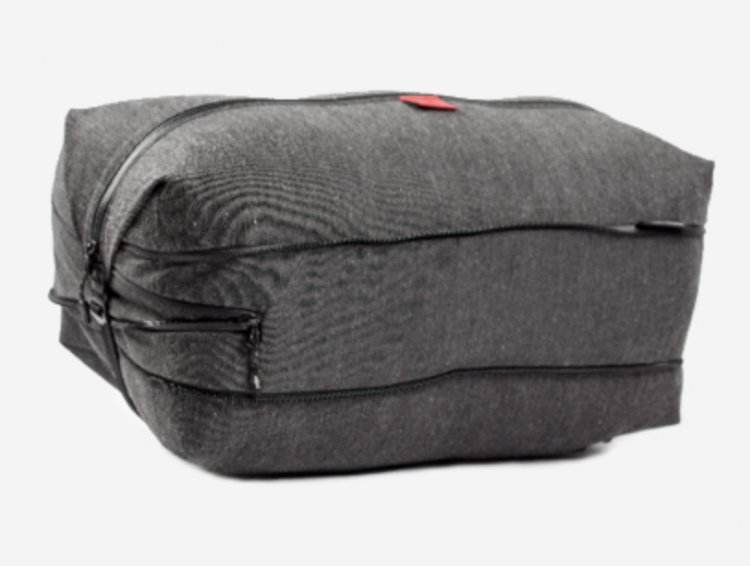 The pack is well made and surprisingly versatile. Weighing in at just 11oz it is fairly light but extremely sturdy. When compressed it measures just 3″ x 11″ x 18". The trick here is that it has a zipper that wraps around the cube more than once and, as you unzip it the cube expands to 8″ x 11″ x 18". It is actually enough space for a quick weekend away. On longer trips it is ideal for underwear, undershirts, socks and a few t-shirts. However you choose to use it, the Compression Pack Cube will help keep you organized while taking up less space than simply throwing cloths into a bag.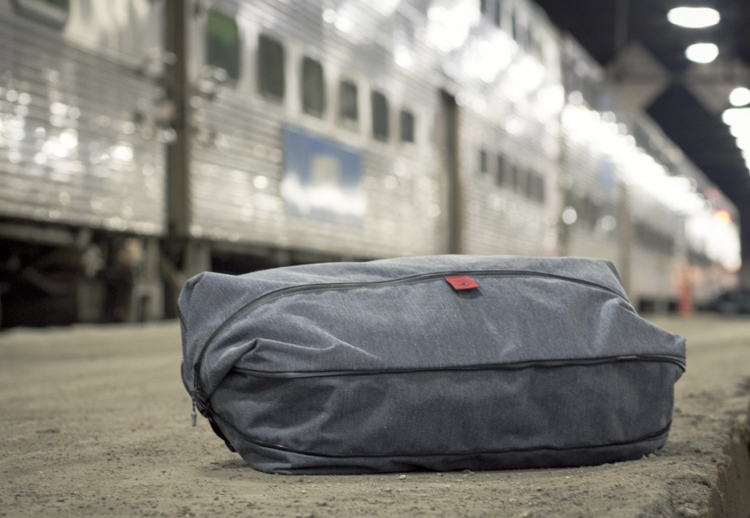 Grand Trunk describes their Compression Pack Cubes (they come in a few sizes) this way:
These versatile travel organizers are designed for compact, streamlined packing. Easy access twin compartments separate laundry and other necessities. YKK expansion zippers double the cubic volume of the waterproof internal compartment, while the exterior features durable 600D water resistant nylon with compression straps to minimize bulk.
So let's talk about the cube I received.
It arrives fully zipped. There a full zipper on one side and a smaller one on the other. A third zipper wraps around the cube and is the key to its ability to expand to hold more clothes or, when not stuffing it full, compress the clothes you plan to bring.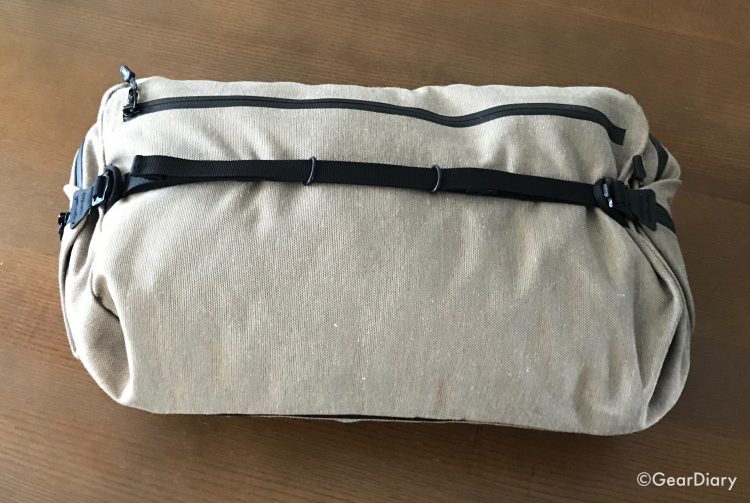 There is a thin strap that runs along the top (or the bottom, depending how you look at the cube) and it connects to small loops on either end.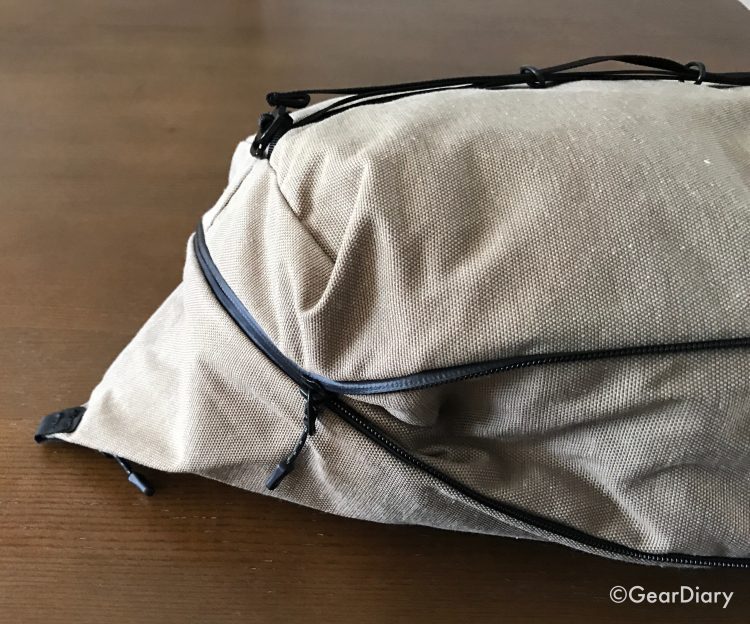 The first step it to release the zipper that runs around the cube. This lets it expand to its largest form. (When you do release it you may be surprised at how large this medium version of the cube really is.)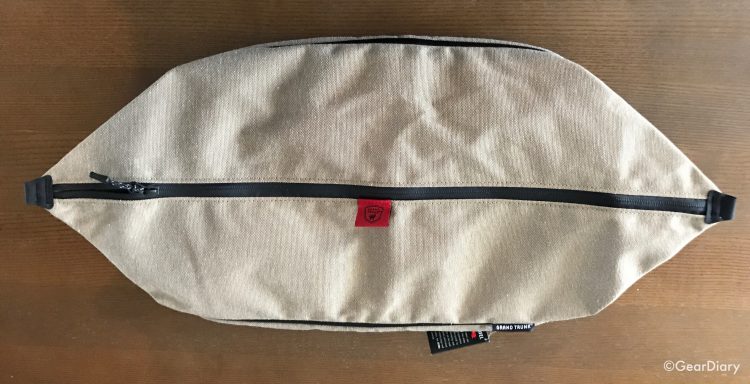 The next step is to release the zipper that runs the full length of the cube. This is the space into which you will put the items you want to bring along on your adventure.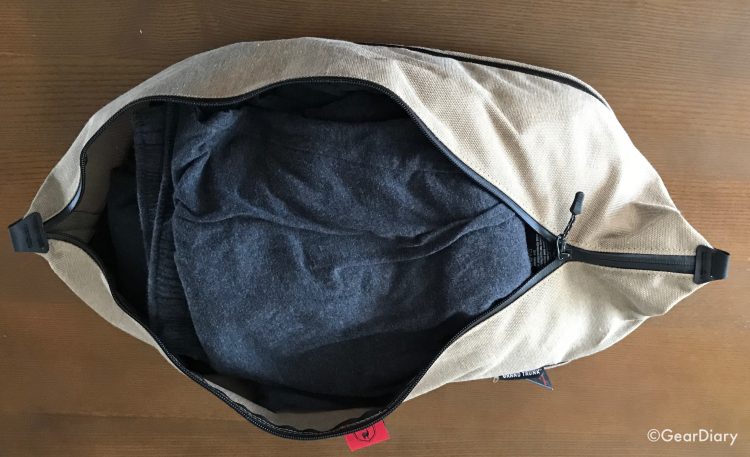 It opens fully to allow for easy of packing and unpacking. Inside is a material that is far smoother than the 600D water resistant nylon used on the exterior. You can easily fit your clothes inside and load up the cube. From there you simply zip the cube closed and can be assured everything you put aside will stay in its place.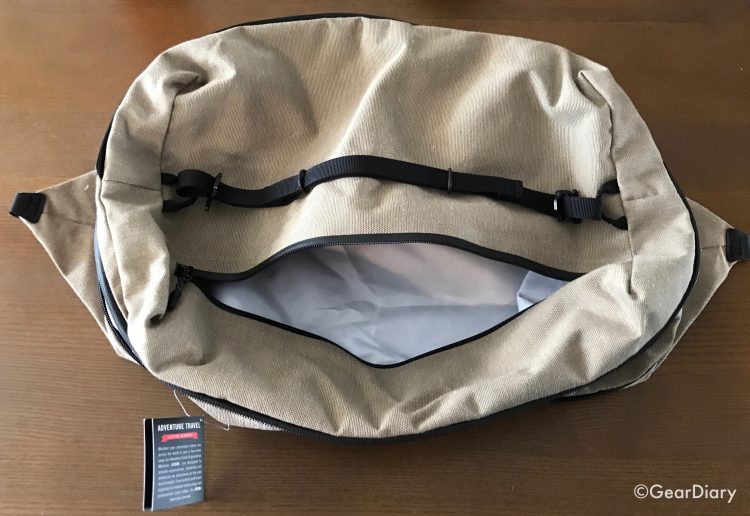 Flipping the cube over reveals the other zipper. This one doesn't run the full length of the cube but opens enough to, for example, shove dirty socks and underwear inside so they stay separate from the clean clothes. Obviously, anything you put into this second compartment will reduce the space available in the main part but that's the point. Whatever you bring with you is packed, worn and then placed into the cube until you get home and can launder it.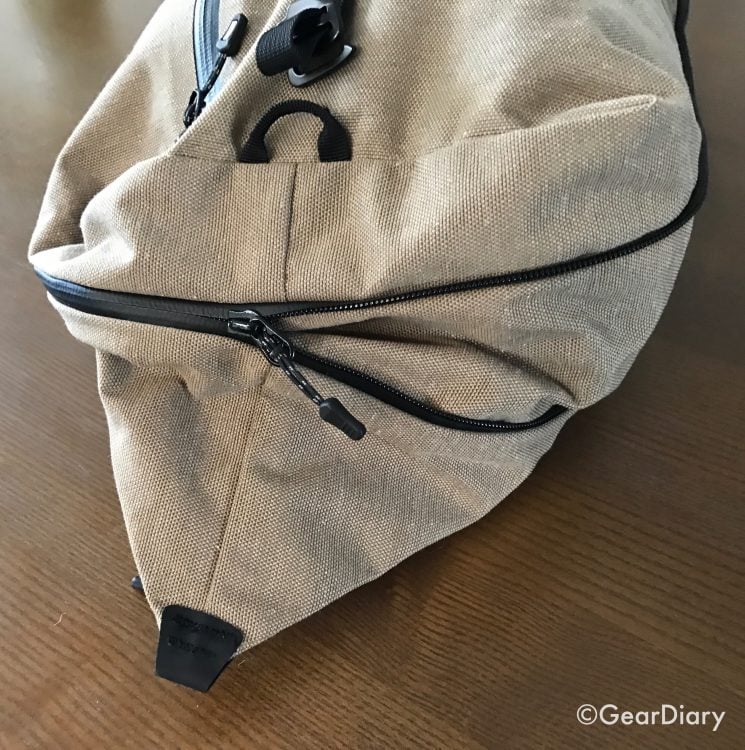 Once the cube is packed with the items you want to bring you can use the expansion/compression zipper to reduce the size of the cube and minimize any shooting that might take place as you travel.
The materials used, from the zippers to the cloth used in construction, is tough as nails. The construction is similarly superb and ensures the seams hold as you stuff and overstuff the cube.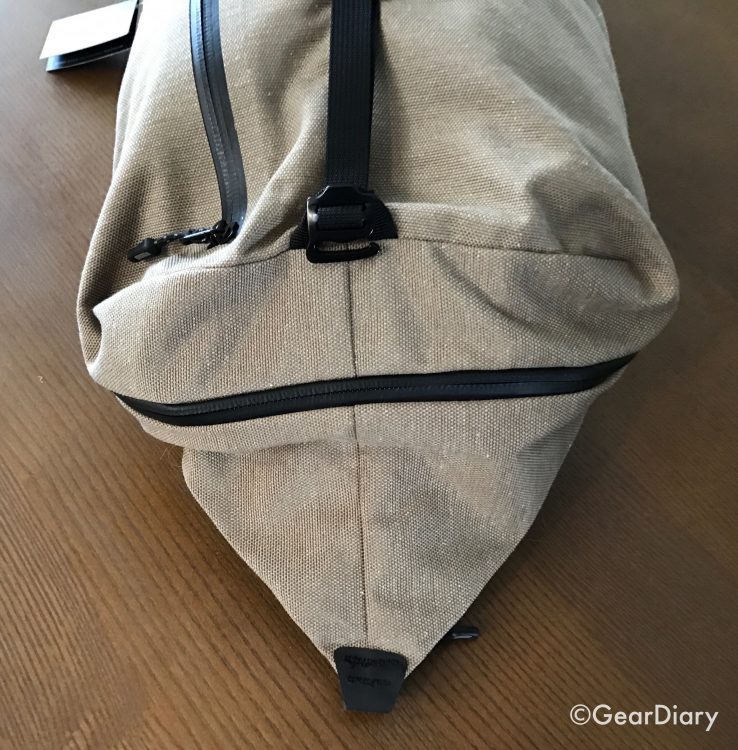 The last feature is the inclusion of compressions straps.
This lets you go an extra step after the expansion.compression zipper is closed. Hooking the strap into the loops on either end results in a strap that runs from one end to the other. You can then grab the two loose ends of the strap and pull them to reduce any slack and add a bit more compression.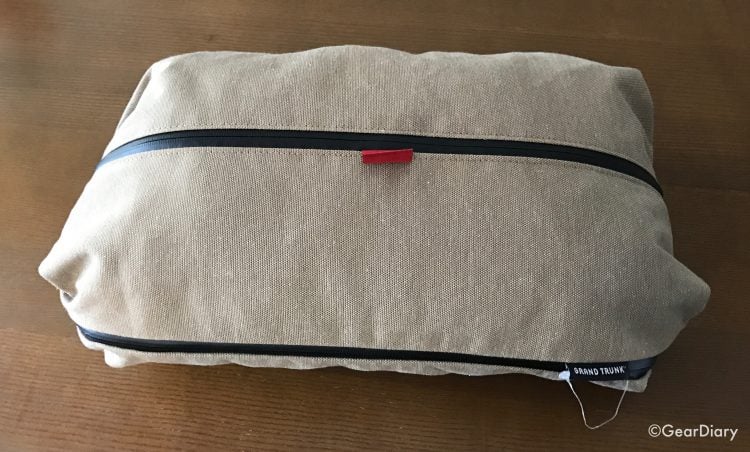 Features:
600D water resistant nylon on the exterior
Compression straps to minimize bulk
YKK expansion zippers
Specifications
Size (compressed): 3″ x 11″ x 18″
Size (expanded): 8″ x 11″ x 18″
Weight: 11 oz
This may sound like much ado about nothing but when you pack space is at a minimum and organization should be maximized. The Grand Trunk Medium Compression Pack Cube does just that. The result is a great way to pack small items and take less space while you travel. I'm a big fan of travel cubes and this is by far the best I have used. So while $79.99 might seem bit much for something like this, if you pick one up I'm pretty sure you will be more than pleased with your purchase. Click it out here.
Source: Manufacturer supplied review sample
What I Like: Built like a tank; Separate compartments for clean and soiled clothing; Compression via zipper and strap combine to let you take more when you need to and compress down when you don't
What Needs Improvement: Premium priced
Want More? Follow Us Here!