Rowkin's Bit Charge and Micro true wireless earbuds impressed me when I reviewed them some time back. They were tiny but sounded great. There were some connectivity issues, but I still loved using them. Now Rowkin has released the Ascent, a new line of true wireless earbuds. They pack some awesome new features. Just announced, we already have a review!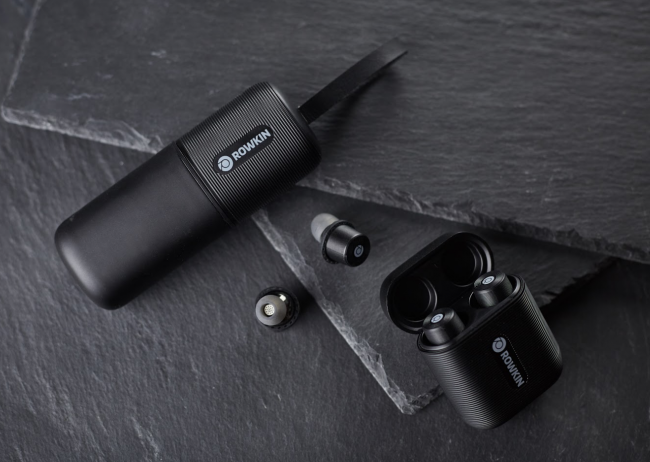 The Rowkin announcement included three different offerings. There is the Ascent Charge, the Ascent Charge+ and the Ascent Micro True Wireless Earbuds. All of them employ the same next-generation Rowkin earbuds, but that doesn't mean there aren't some interesting and significant differences. Chief among them is the fact that, with two of them, Rowkin delivers wireless charging!
Before we look at the three different versions, let's take a look at the earbuds themselves.
One of the things I loved about the Rowkin Bit earbuds was their size. Unlike Apple's AirPods and their telltale tail, the Bit looked like you took a pair of wired earbuds and cut the cord from them. They are that tiny. Despite that, however, they sounded pretty good and stayed in place.
The new Ascent line takes what the company learned from their previous products and built on it in some important ways.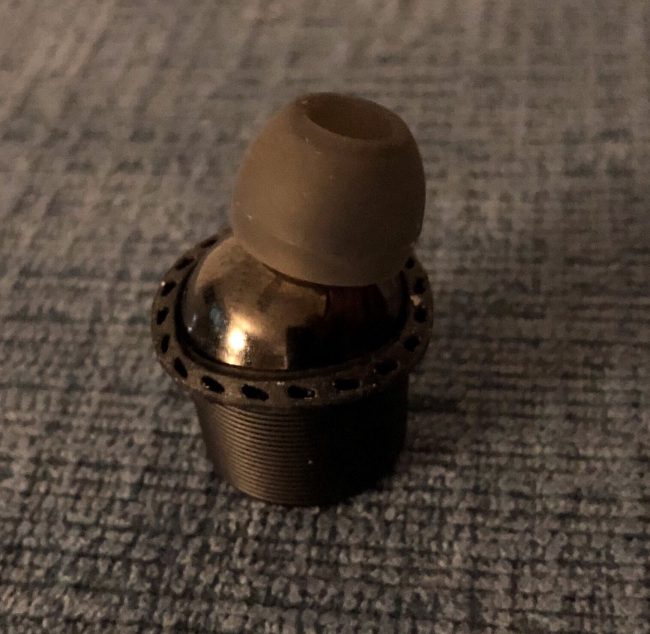 The Fit
The Bit earbuds didn't have any mechanism to keep them in place other than the pressure of placing them into your ears. I never had an issue with the falling out but I still worried about it. Rowkin describes the Ascent as offering their "most secure and comfortable fit yet." I agree. They were committed to staying as far away from ear hooks or over-the-ear bands but wanted to create earbuds that fit even better than their previous offerings. At the same time, they wanted to maintain the small, minimalist design that made the Bit so attractive.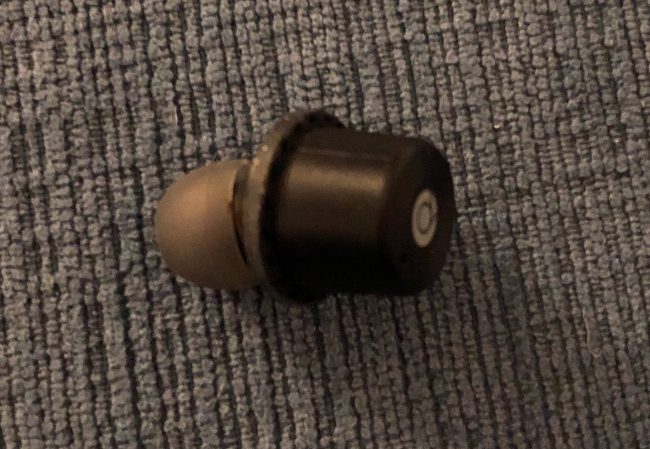 The result is earbuds that were designed with "removable rubber retention wheels" wrapped around them. These rubber rings are soft enough to add some extra security when placing the earbuds into your ear canal without placing too much pressure. This keeps them secure without the irritation and discomfort some in-ear earbuds cause. Rowkin describes them as targeted toward "adventure seekers, athletes, and active types" but I think the extra bit of security is good no matter what you are doing.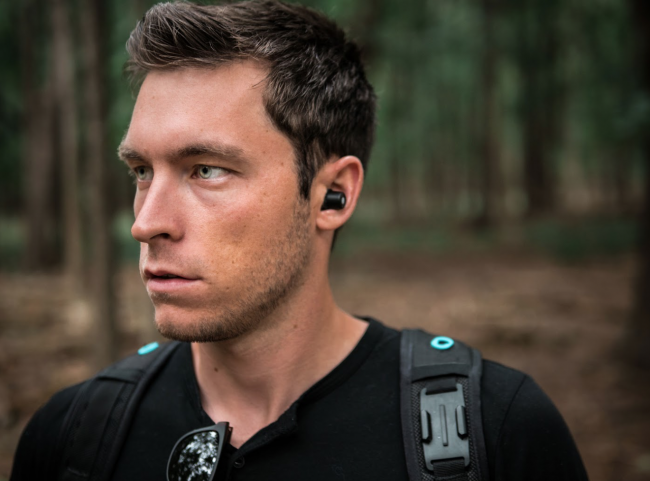 The Connectivity
Also new for the Rowkin Ascent is the use of Bluetooth 5.0, Bluetooth Low Energy and LDS antenna technology. The goal of these new technologies is to provide better wireless connectivity and an overall enhanced experience. Combined with this is the use of a "new dynamic driver with steel metal housing that creates an acoustic cavity for enhanced sound performance and deep bass." In other words, Rowkin took what they learned with previous products and introduced serious enhancements to the Ascent earbuds from both the connectivity and sound perspectives.
The result, I am happy to report, is impressive. While the previous Rowkin earbuds I used sounded great, they would, at times, lose connectivity. In my use since the review samples arrived, I have found them to have far better connectivity than previous Rowkin offerings. Yes, there have been a few times when I placed my phone in a pocket and found one of the earbuds cut out for a few seconds but that is a rare occurrence, and the earbuds maintain a connection quite well.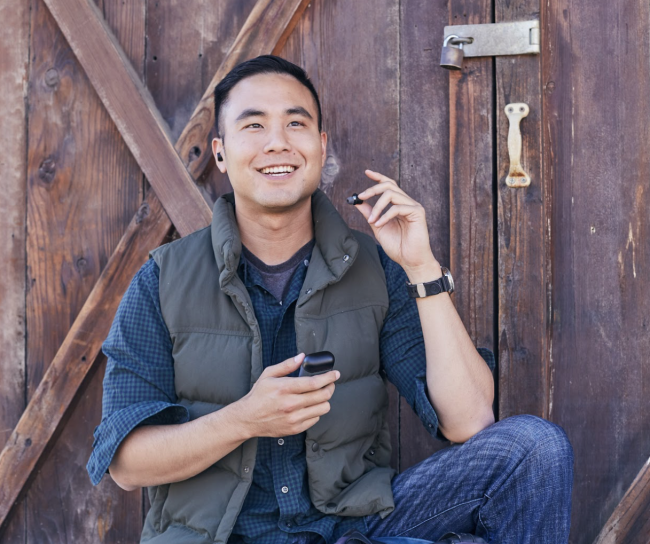 The Sound
In addition, I was impressed with the sound of Rowkin's previous earbuds and am even more impressed with these. These aren't ideal for bass-heads, but I wore them when out walking my dog Nava the other day and enjoyed the experience. These earbuds deliver sound that you will be more than happy with regardless of what you are doing.
The Ascent earbuds deliver 3.5 hours of playback/talk-time per charge, but the included charging case allows you to recharge the earbuds on the go. (More on that when we look at the specific versions of the Rowkin Ascent.)
Rowkin also wanted to enhance the user experience. They included auto-on quick pairing that puts the earbuds into pairing mode immediately upon removal from the charging case. This makes it easier than ever to get a pair of earbuds and start listening to them. They also built capacitive controls into the earbuds so you can control your music and calls or access voice assistants like Siri and Google Assistant with just a few taps. This makes sense considering the small size of the earbuds, but I was impressed by how much you can do with a few taps here and a few taps there.
Finally, there's the free Rowkin App. It lets you control the EQ of the earbuds, so you get a personalized listening experience. It also offers set-by-step setup instructions.
In short, the new Rowkin Ascent line of true wireless earbuds are:
Still the smallest true wireless earbuds available on the market, the Rowkin Ascent is their most technologically advanced and most comfortable true wireless earbuds, to date.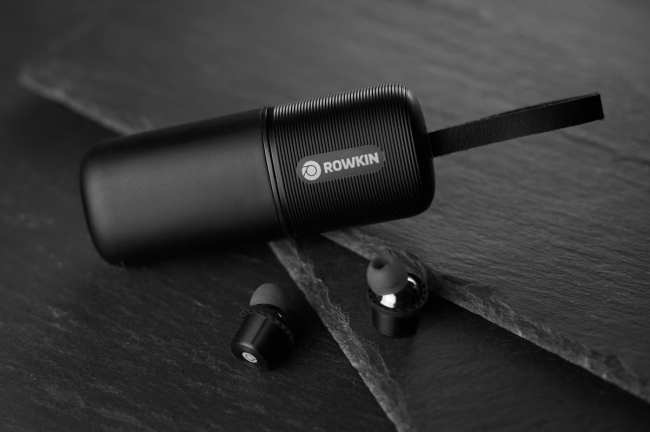 As previously mentioned, Rowkin is offering three different versions of the Ascent. Each of the three includes the same earbuds, but the three differ in significant ways.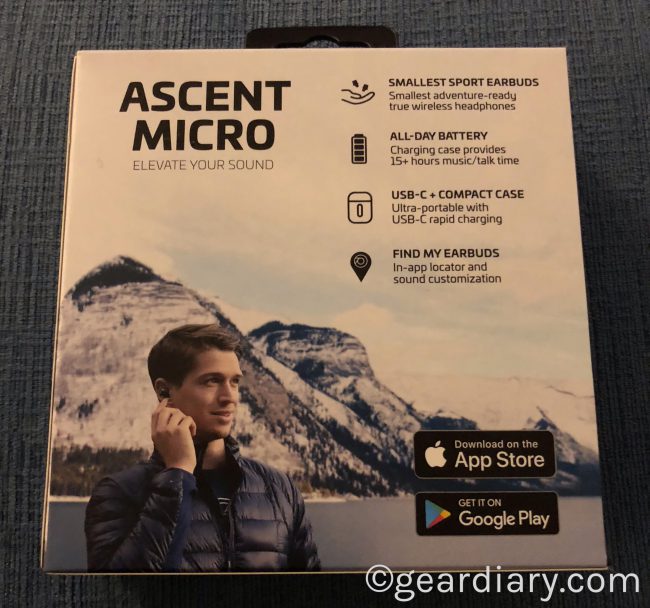 At just $99.99, the Ascent Micro is an inexpensive way to get excellent true wireless earbuds.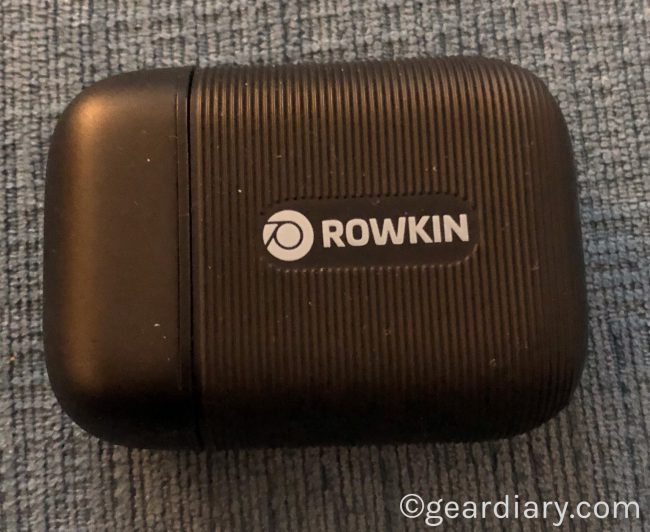 They come in a small charging case that can be used to power the Ascent for up to fifteen hours of talk and listening time.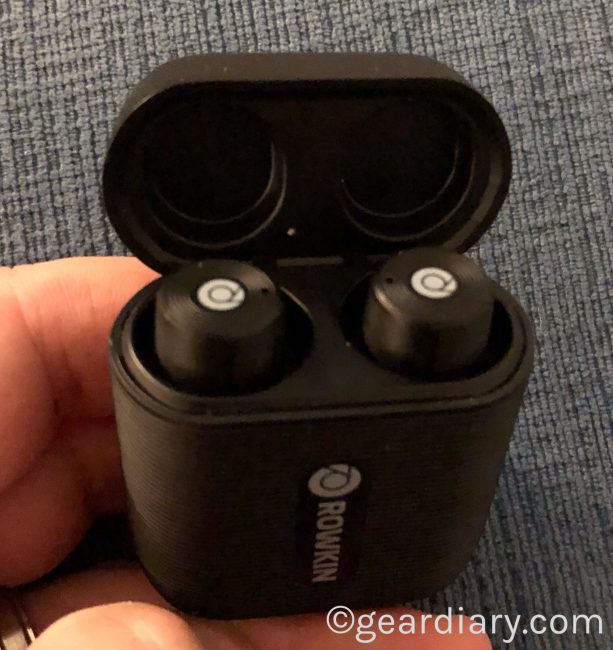 The case has a solid feel and does a great job of protecting the earbuds when they aren't in use.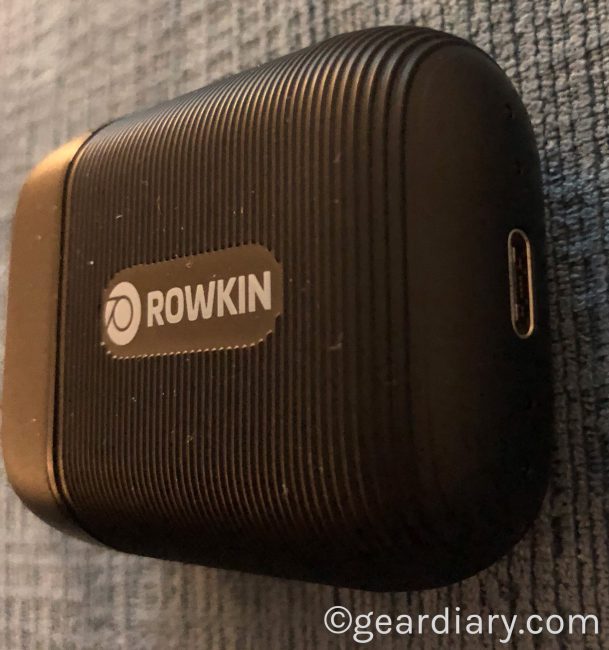 It charges via USB-C.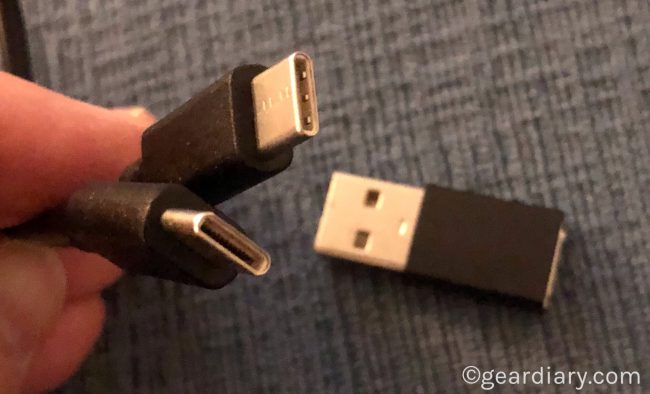 Inside the box, you'll find the Ascent earbuds, the charging case, additional ear tips so you can get the best, most comfortable fit and a charging cable.
The charging cable deserves a bit of extra attention as Rowkin did something rather unusual here. They included cable is USB-C to USB-C. That's perfect if, for example, I am using my 2018 MacBook Pro to charge the battery case. If, however, you need to use a charging source that employs USB-A, Rowkin has you covered there too.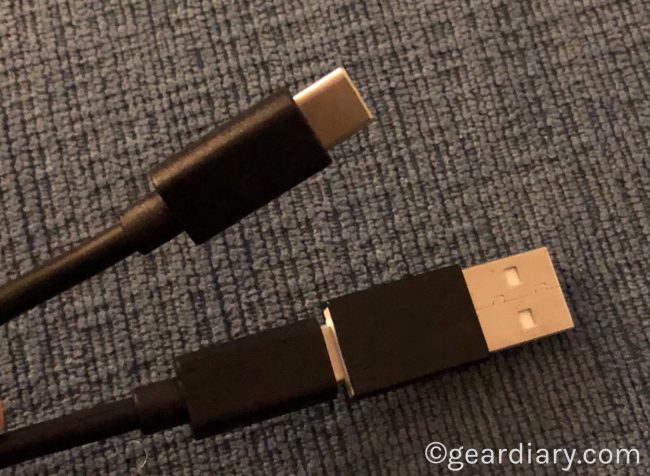 They included a USB-C to USB-A adapter. It is a small touch, but it speaks to the thought that went into developing this new line.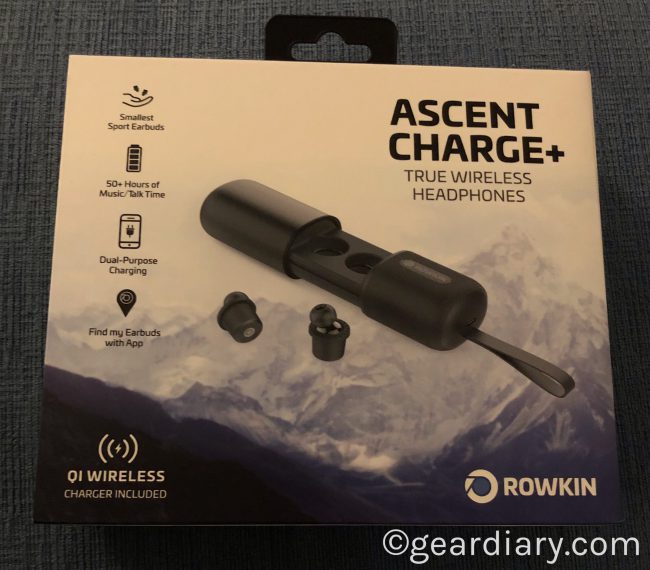 At $129.99 and $139.99, the Ascent Charge and the Ascent Charge+ differ only in the inclusion of a Qi wireless charging pad with the Ascent Charge+.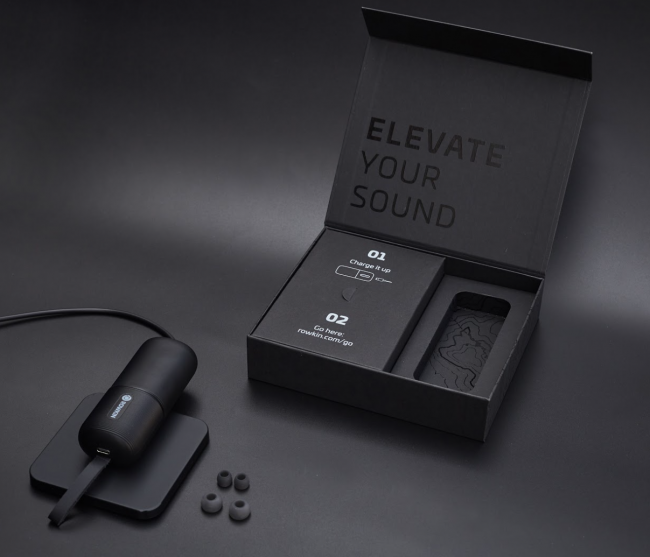 The reason the Ascent Charge+ includes a Qi wireless charging pad is because the charging case for both of these offerings can be recharge via USB-C or wirelessly when placed in a Qi charging pad.
As Rowkin explains:
Qi Charging For a True Wireless Experience: Gone are the days of spending hours trying to untangle your earbuds and panicking to locate your charger, as the Ascent Charge+ provides the ultimate wireless earbud experience. Both the Ascent Charge and Ascent Charge+ are Qi-compatible (meaning they will work with any existing wireless charging pad), but the Ascent Charge+ includes a 5W Qi Charging pad for the ultimate wireless experience. Additionally, the Charge and Charge+ feature dual-function portable charging cases that charge your earbuds plus your mobile device via their single USB-C port component.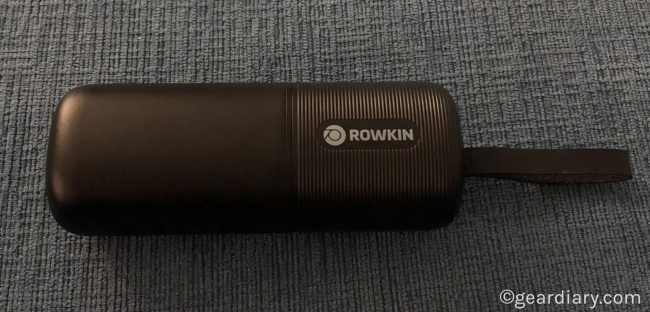 The charging case included with the Ascent Charge and Ascent Charge+ is significantly larger than the one for the Ascent Micro.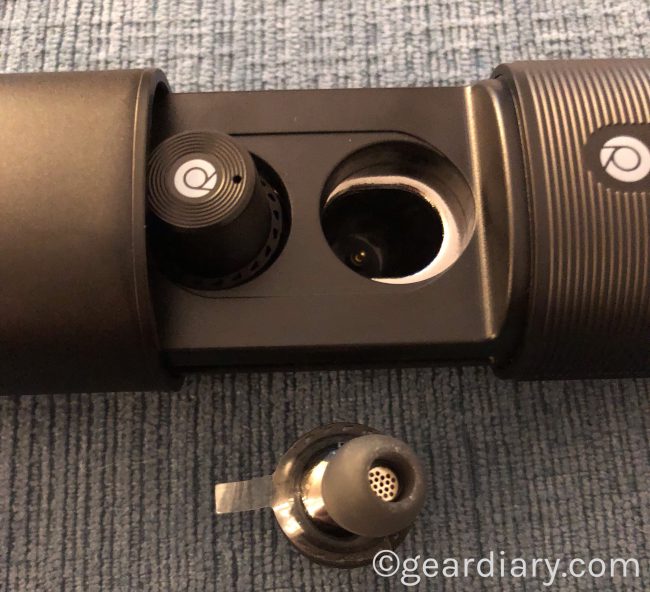 That's because the battery inside is large enough to recharge the Ascent earbuds up to fifteen times. That means you can get over fifty hours of listening from the Ascent earbuds from a single charge. Like the Rowkin Micro, the included battery case charges via USB-C and comes with a USB-C to USB-C cable and a USB-C to USB-A adapter. It can also be used as an external battery pack for recharging your phone on the go!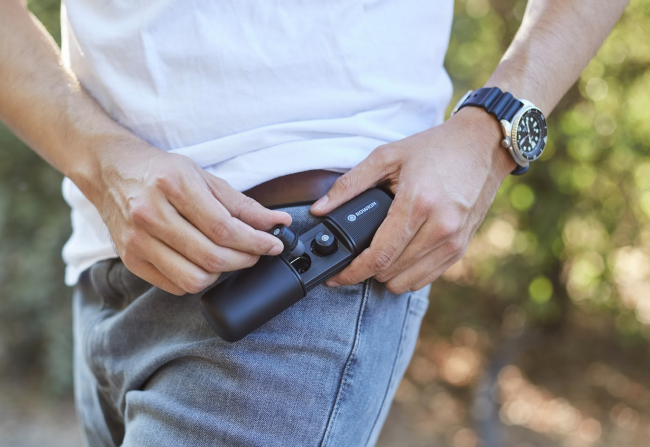 As the company release puts it:
Rowkin's newest flagship true wireless earbuds combine the latest in Qi Wireless Charging, Dual-Purpose Charging Cases, A Compatible App, and Optimized Sound
I'm rather impressed by Rowkin's new offerings. The Ascent earbuds are small, fit better than their predecessors, have touch control that and sound great. The Ascent Micro comes with a battery case that keeps the earbuds running for hours and hours for under $100. The Ascent Charge and Charge+ take things to an entirely new level not only because the USB-C equipped battery case packs some serious power but because the battery case can be charged wirelessly just like my iPhone. That's some serious next-gen earbud magic, and I'm a fan. Check them all out here.
Source: Manufacturer supplied review samples of the Rowkin Ascent Micro and the Rowkin Ascent Charge+
What I Like: Good fit; Comfortable; Good sound; Much improved connectivity; Battery cases recharge earbuds numerous times
What Needs Improvement: Need to be recharged after three and a half hours of use; Ascent Charge battery case is heavy; Still some (rare) connection drops
Want More? Follow Us Here!