Fender announced the American Acoustasonic Telecaster which sold out at launch in January 2019. They have now added a Stratocaster model to the lineup. It takes what was so popular with the initial model and mixes it with the original Stratocaster electric bringing a new genre-blending tool.
In true Fender fashion, the Acoustasonic Stratocaster takes the iconic Strat design and experience and presents it in a new and unique form factor. The guitar is powered by the Fender and Fishman designed Acoustic Engine that presents a unique set of acoustic voices coupled with new Strat electric tones. The American Acoustasonic Stratocaster is currently available for pre-order from Fender; it will retail for $1,999.99 and comes in 5 finishes with ebony fingerboards.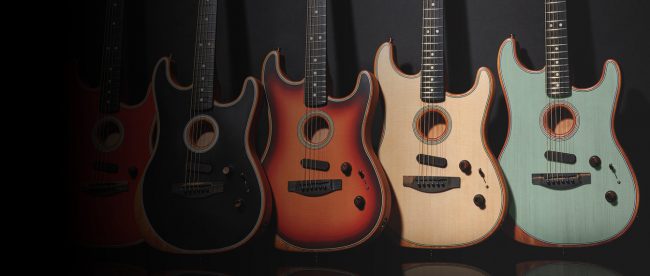 Image courtesy of Fender.com
Want More? Follow Us Here!