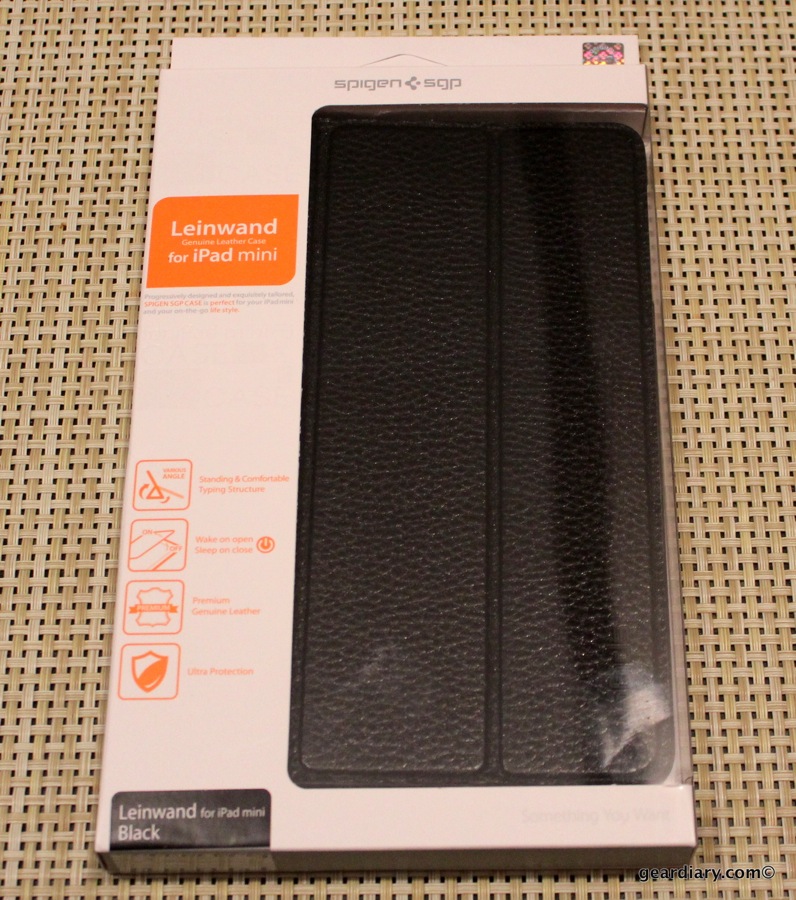 The Spigen SGP Leinwand Leather Case for Apple iPad mini is the company's high-end case for the iPad mini. Made from gorgeous full grain leather, it is constructed without any sewing, it is handmade, and it has a soft microfiber interior to keep your iPad mini safe and secure. The Spigen SGP Leinwand Leather Case for Apple iPad mini comes in three colors, and has an MSRP of under $75. Let's take a close look at the case in both pictures and on video so you can decide if this is the best case for your iPad mini.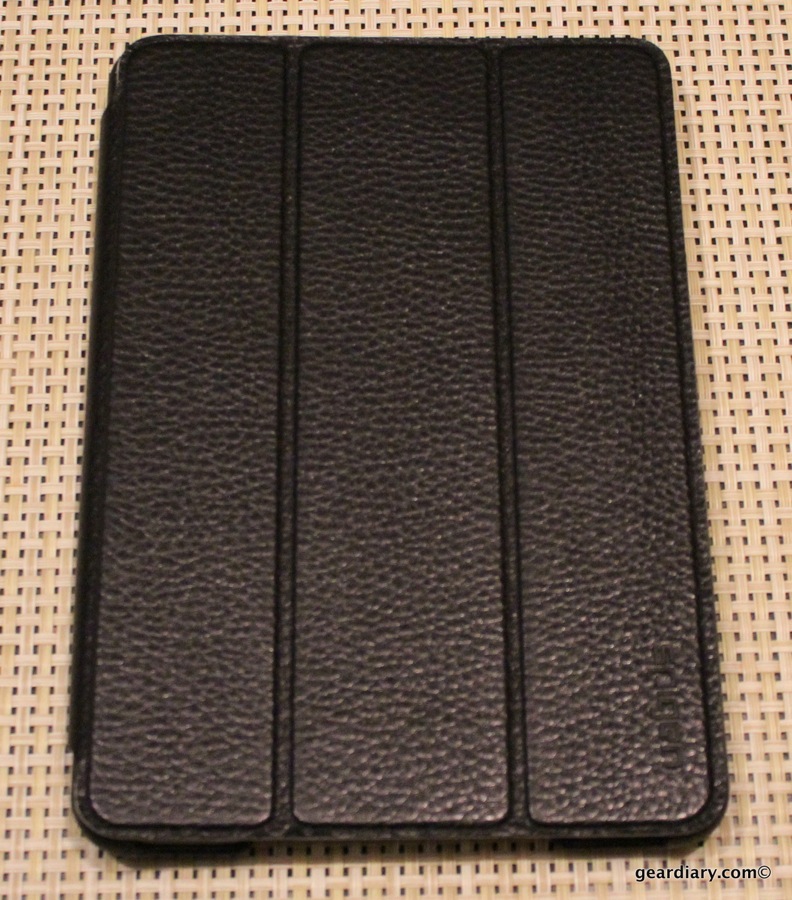 The full grain leather of the Spigen SGP Leinwand Leather Case has a look and feel that says "luxury" from the first moment you remove if from the box. The textured surface feels great in the hand, and it will help keep the case looking new for a long time. The tri-fold design of the case comes in handy when using the cover as a stand, but it isn't the best option I've seen; more on that shortly.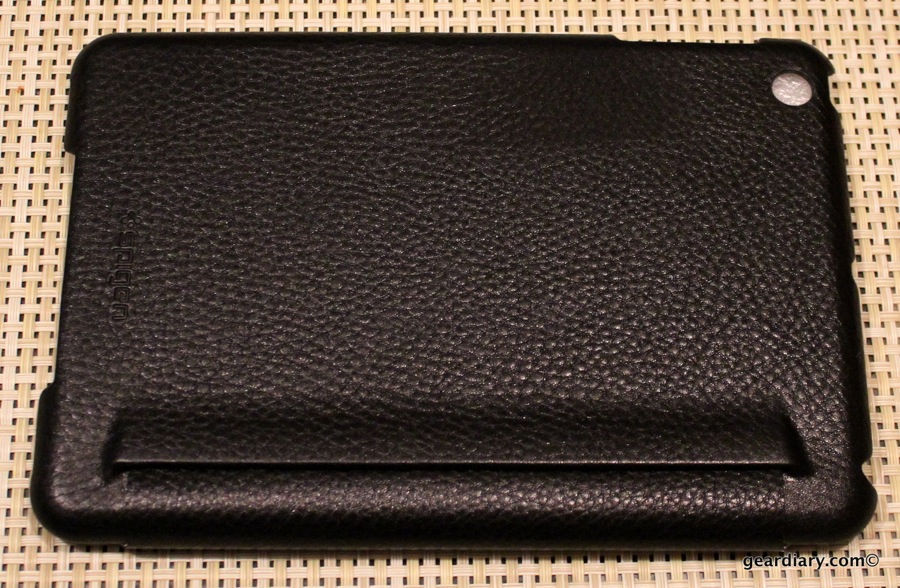 The back of the Spigen SGP Leinwand Leather Case is one piece of uninterrupted leather, save for the raised area where the leather of the cover is secured to the back. Since the case is glued rather than sewn there is nothing to break the lines. It is a nice design that looks and feels solid.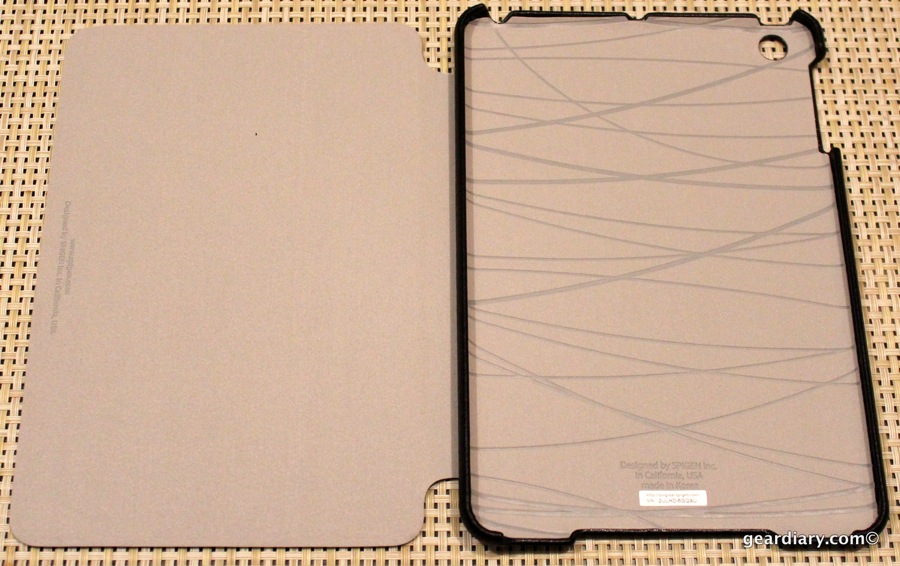 As I noted previously, the inside of the Spigen SGP Leinwand Leather Case is lined with soft microfiber interior. Like the case itself, the lining looks and feels quite luxurious. And since the iPad mini back and screen need and deserve protection — after all that IS why you use a case isn't it? — it is good to know SGP showed as much concern with the inside of the case as they did the outside.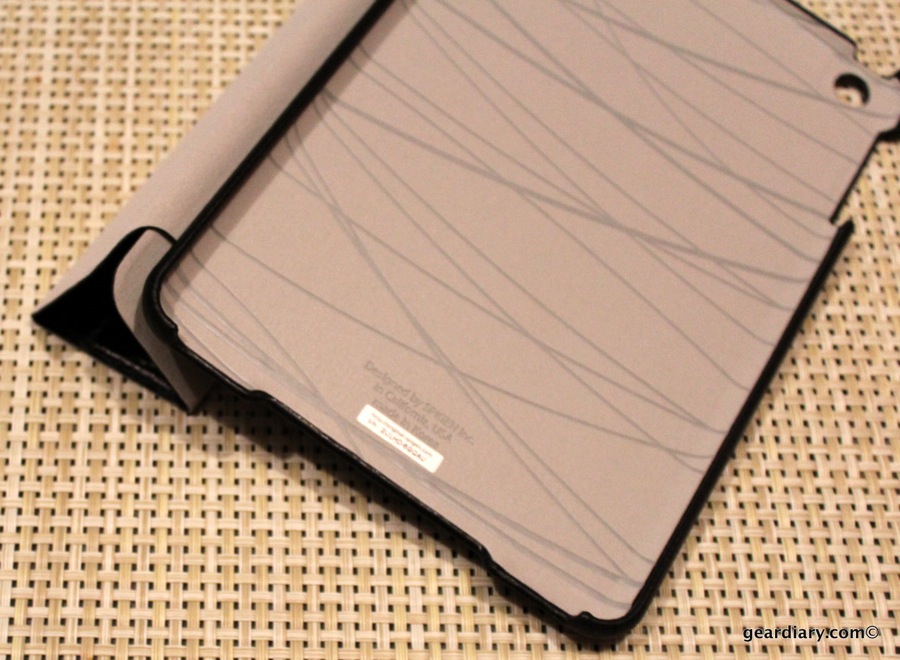 The tri-fold cover flips around onto itself and forms a stand that works perfectly for typing. It is just steep enough to make typing comfortable, and yet it is just shallow enough to use for an extended period of time. In fact, the angle created when the cover is used to create a typing stand is comfortable for me to work on, even though one of my wrists is fused and is therefore locked in a straight position with no ability to bend.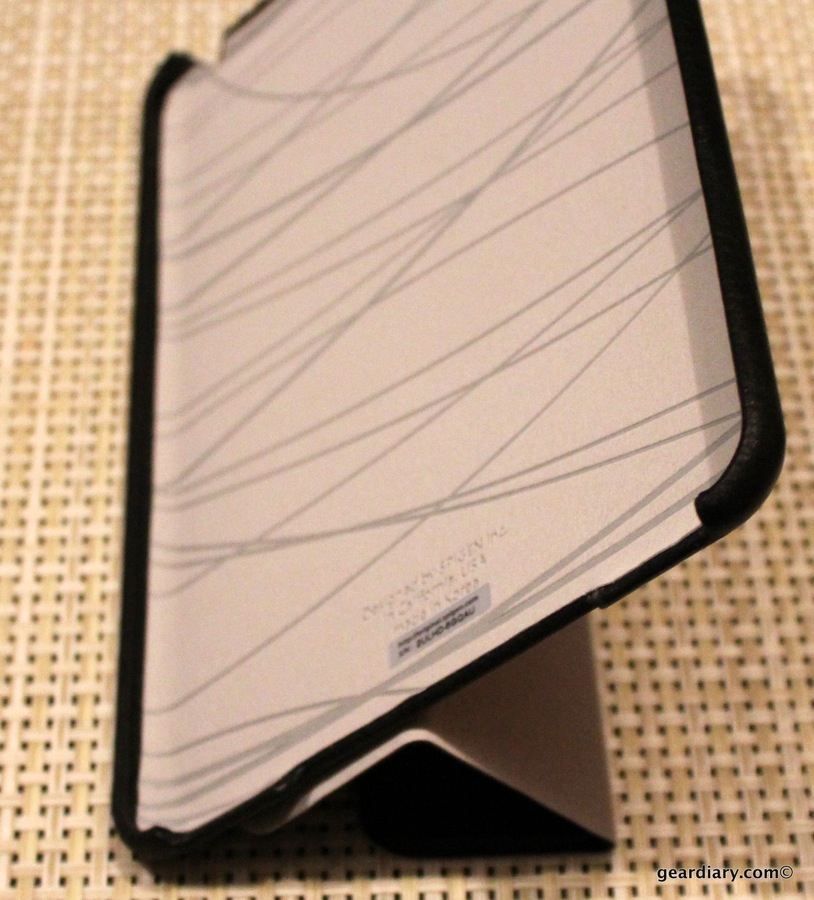 The cover can also be used to create a stand that is at a steeper angle. This approach to using the cover to create a stand provides a viewing angle that is good for watching movies, although it is not idea. The viewing position is not ideal because it is not adjustable and because it is not the most secure cover-as-stand approach that I have seen. I think this is a case you use to protect your iPad when holding it in book form and when using it for typing. The viewing stand is an extra bonus, but it is not reason enough for anyone to purchase the case.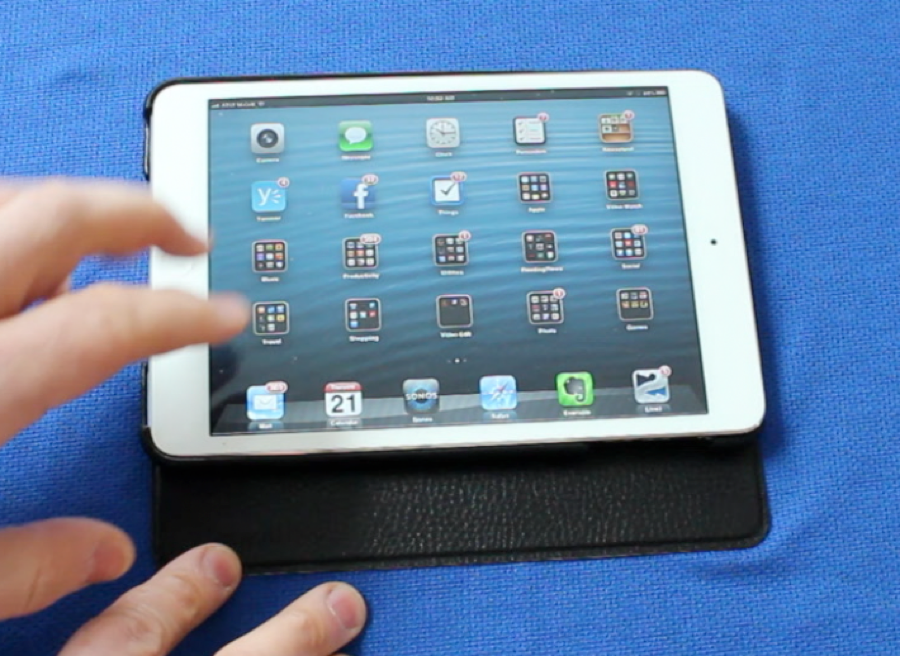 Spigen SGP set out to create a premium leather case that would "complement the simple and slim form" of iPad mini when designing the Leinwand Leather Case; I think they achieved that goal. Check it out on video and decide for yourself.
I like the Spigen SGP Leinwand Leather Case. I like it… but I don't love it. The leather is gorgeous, the case is thin and protective, the interior microfiber is gentle on the iPad, and the sleep/awake functionality works quite well. Still, the cover doesn't offer an assortment of different angles, and the stand functionality neither locks into place nor is it held by magnets. Instead, the Leinwand Leather Case Apple iPad mini relies on either gravity or friction to hold the iPad in either typing or viewing mode. That isn't bad, but we have seen cases that do a better job at transforming into stands. That noted, my current iPad mini case offers just one stand position and I'm quite happy, so that needs to be taken into consideration.
This slideshow requires JavaScript.
You can learn more and order yours on the product page.
MSRP: $72.99
What I Like: Beautiful leather; Micro-fiber interior; Typing and viewing stand mode; Sleep/Awake functionality; Nicely constructed
What Needs Improvement: Stand offers only limited viewing angles; Stand doesn't "lock" into position
Source: Manufacturer supplied review sample
Want More? Follow Us Here!