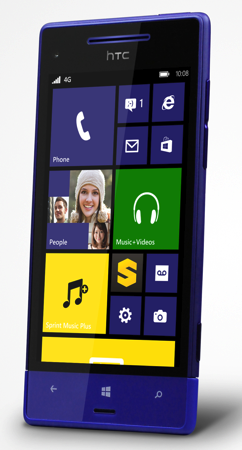 The HTC 8X is a terrific Windows Phone. I have one in hand and it looks and feels great. The just-announced HTC 8XT takes things up a notch or two and is coming this summer.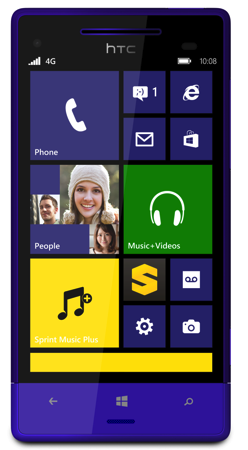 The HTC 8XT is one of the first Windows Phone 8 smartphones to be available on the Sprint network and it is the very first to feature dual front-facing stereo speakers. The phone sports great sound thanks to HTC BoomSound, has an advanced camera that incorporates all of HTC's camera expertise and it has HTC's now-iconic design.
HTC BoomSound is a big deal. As the company explains, it
delivers dual front-facing stereo speakers and a dedicated amplifier –­ bringing people closer to the music, videos and games they love. In addition, Beats Audio™ integration enables studio-quality sound that delivers thundering bass, soaring midrange and crisp highs.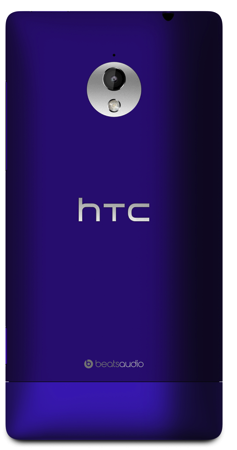 The camera has similarly fancy technology built-in. The HTC 8XT has an 8-megapixel main camera with autofocus and LED flash and a front-facing 1.6-megapixel camera. Thanks to an f/2.0 aperture on the main camera the phone is able to capture great photos in bright-light and low-light. And it will come as no surprise to those familiar with HTC's recent phones that it is able to capture multi-shot burst mode and features the ability to shoot video and capture still photos simultaneously.
I loved the HTC One Android phone I reviewed but am pleased to see that hTC is using the same brilliant color, soft-to-the-touch texture and a tapered design that makes the HTC One X such a pleasure to hold and use. The HTC 8XT will be available later this summer for $99. You can learn more here. (And make sure to check out Judie's eBay Buyer's Guide to Windows Phones.)
Want More? Follow Us Here!