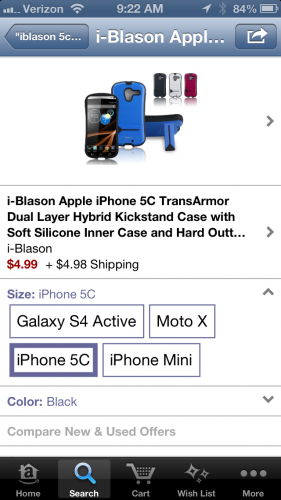 Mike Philbin just sent in a tip that on Amazon he "can see cases for upcoming iPhone 5C, but also mention of iPhone mini. The page also mentions that the case will not fit the iPhone 5S. We are going to see 3 new iPhones on September 10th?"
Good question, Mike! One that I don't have the answer for, but I suppose that at this point … anything is possible. =P
What do you all think? Will there be a 5S (the more expensive and more highly specc'd iPhone 5 successor), a 5C (the "cheap" iPhone 5), and a smaller sized iPhone Mini?
At least until they take it down, you can see the item on Amazon.
Want More? Follow Us Here!