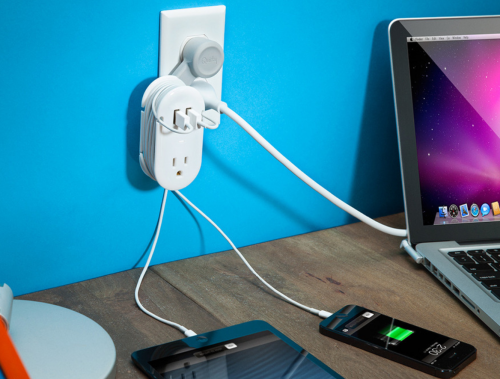 It seems like all the hotels I've stayed at in the past few months have only had one free electrical outlet near the bed. That would be fine if I didn't have a phone, iPad, and sometimes a laptop that all needed to be charged from the same plug. The $24.99 Contort Power from Quirky might just be my solution.
Packing the Contort Power when I travel means that I can get three devices to charge off of one outlet plug; it also means I won't have to carry any USB chargers. An added bonus is that the two USB cables can be wrapped around it for travel. Nifty.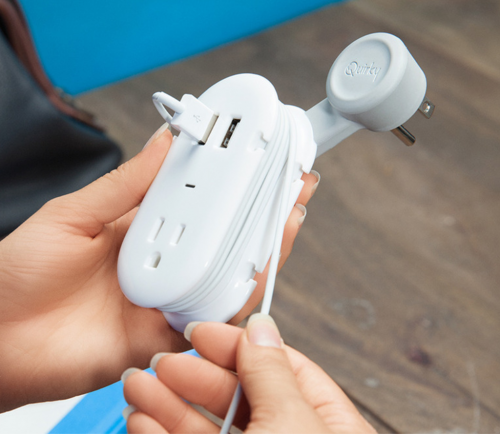 Want More? Follow Us Here!