Father's Day is Sunday June 15, which should give you just enough time to order and receive this 8 oz flask disguised as a tie. Dad is certain to enjoy his special day even more wearing his necktie flask; to drink just hold the rear portion and sip. Perfect for work, school plays, sporting events, funerals.
The style cannot be guaranteed when ordering, but after the first few sips Dad probably won't care. Only $12.99 via That Daily Deal.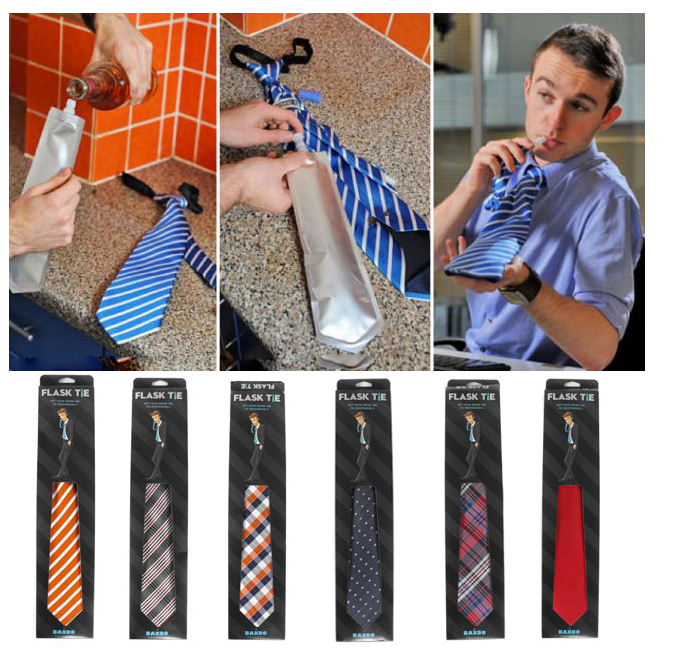 Want More? Follow Us Here!