One of the things I always say about Ham Radio is that you never know who might have their license; there are even famous people who do. An example of this comes in a short conversation I had via Amateur Radio with former MTV VJ and one of the hosts of the No Agenda Podcast, Adam Curry, call sign KF5SLN.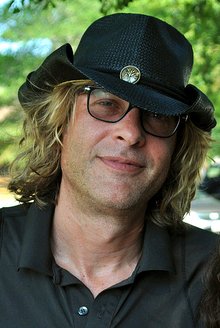 Adam has only been a ham for a short time but he has quickly amassed a shack that even this ham can be a little envious of. One of his most recent acquisitions is the Icom ID-31A, like the one I reviewed recently. What follows is a recording I made of the conversation I had with Adam. I hope to have many more conversations with him in the future, as he's a fun guy to talk to. Anyway, I hope you enjoy this recording; remember that if you do get your license, your next conversation could be with someone famous. 🙂
Want More? Follow Us Here!