Are you a fan of games like Kingdom Rush? Well there's a new tower defense game on the block that will allow you to not only attack your enemies, but defend your property by the name of AMBUSH!. The game originally popular on the Android Google Play Store is now Available for iOS.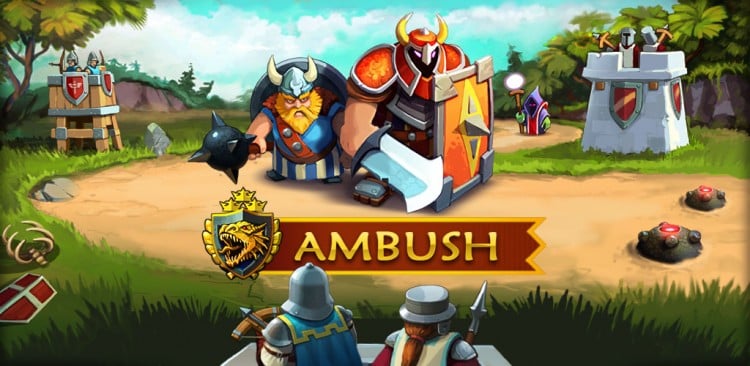 Tower Offense is an innovative take on the genre that offers an entertaining mash-up of old school tower defense and a brand new outlook on tower defense, which is self-explanatory.
The premise of the game involves the Warlords who've defended their land for years. But their latest opposition, a legion of warriors summoned by a Wise Man, believe the best way to conquer all is to do a great invasion and steal the castles and property from the Warlords. The defense part is simple, while your offense requires you to grab other player's properties and make them your own.
With over twenty different towers to claim, with upgrades along with that, you will also compete in 20 different groups, with the ability to fight with monsters you can swap out, using either "Native" or Inferno" battle grounds.
The Press release for the game states:
Build a realm of your own in a global multipl
ayer environment:
• Play Offense to crush other player's defenses and take their resources for victory!
• Play Defense to conquer new lands and defend your own kingdom!
• Conquer, defend and rule in the only Tower Offense game!
Features:
• Two balanced battle modes: Tower Defense and Tower Offense
• A kingdom to rule: raise your own Citadel and conquer new lands
• 4 types of battle towers, each with 5 upgrades forked at 4th grade
• 4 types of army spawning portals – combine them wisely to pass through defenses!
• 4 heroes for Tower Offense with perks that support units or counter towers
• Battle magic and powerful boosters to raise the stakes
• 6 types of territories and resources
• 8 types of stats boosting labs to build on player's territories
• Weekly tournaments
Download Ambush! Tower Defense in the App Store: https://itunes.apple.com/app/id964076152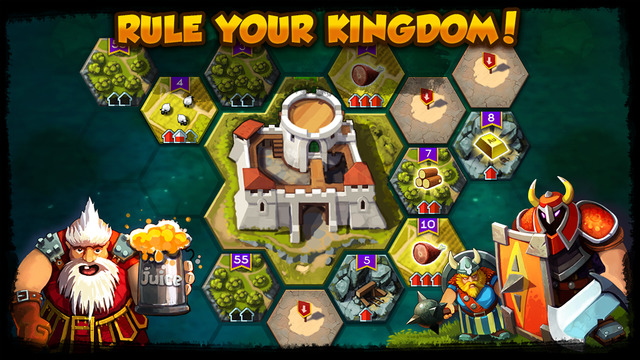 Want More? Follow Us Here!