Apple today become the first company to earn a $1T (Trillion!) valuation from Wall Street. Cantor Fitzgerald put a price target on Apple shares that value the iPhone maker at more than $1T. Most of this is due to the company strengthening its position in China and preparing to introduce a watch.
I suspect continuing to sell a boatload of high margin iPhones every day is a factor as well. The brokerage thinks shares could go as high as $180, which then would value the company at $1.05T based on Apple's shares outstanding January 9.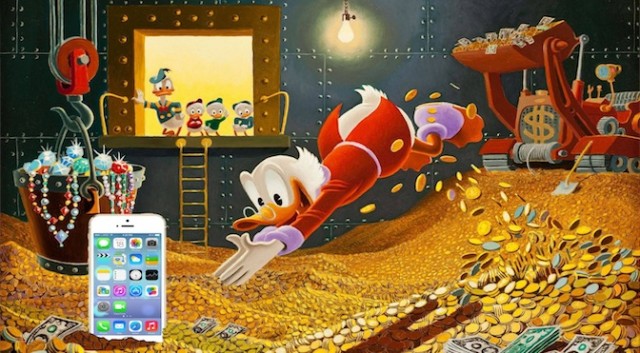 Want More? Follow Us Here!