WARNING: The products discussed may contain or use nicotine. Nicotine is an addictive chemical; in many cities and a few states, you must be 21 to purchase vaping products and/or products containing nicotine. Please familiarize yourself with and obey the law in your location.
If you prefer to enjoy your tobacco (or other loose leaf herbal products) products via a vape rather than actually burning the leaf. then you might be interested in the new K-Vape Micro-DX. This vape has a digital OLED display, heats in half a minute, and comes with a lifetime warranty. This feature-packed vape is currently available for $199.99!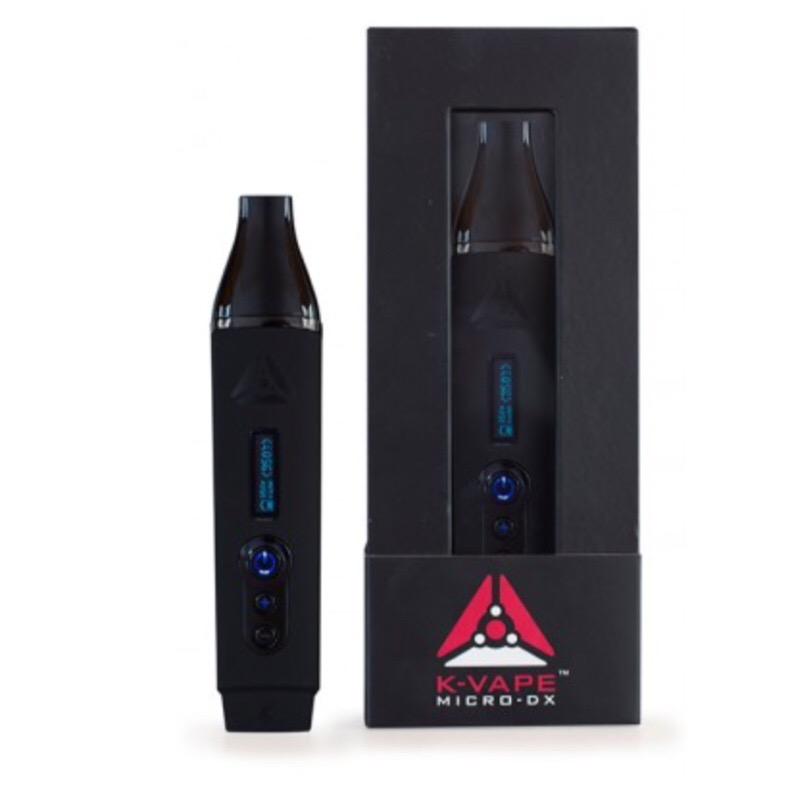 Kandypen's Micro-DX is the ONLY portable vaporizer with a digital display to produce a powerful vape in a micro-sized shell that is just 130mm tall. That means it is smaller than the iPhone 6 and can fit in your back pocket. The vape also has what the company refers to as "Smart Memory Technology." That means it will remember your heating preferences from one session to the next so you won't have to set it up each time you go to use it.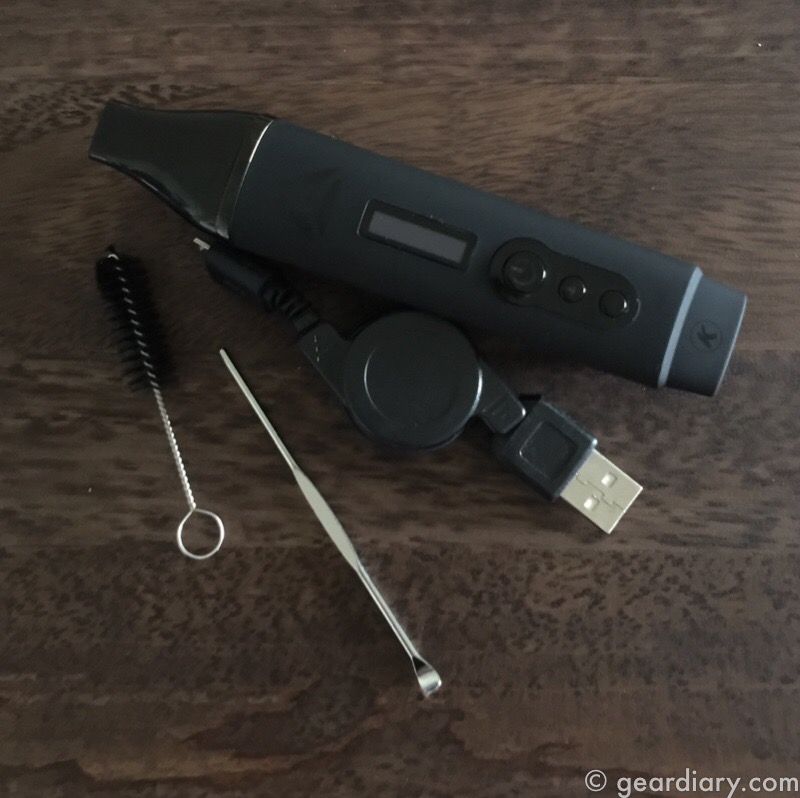 Built for use with loose leaf herb the Micro-DX was funded via an Indiegogo campaign with a goal of $50K. In addition to its digital OLED display and Smart Memory Feature, the Micro-DX stands out in its ability to heat up to 350-430 degrees in just 30 seconds and get 3 to 4 hours of vaping per charge. (Of course, it charges via microUSB.)
Inside the package, you will find the device itself, a USB to microUSB cable (but no wall adapter), a loading spoon, and a cleaning brush.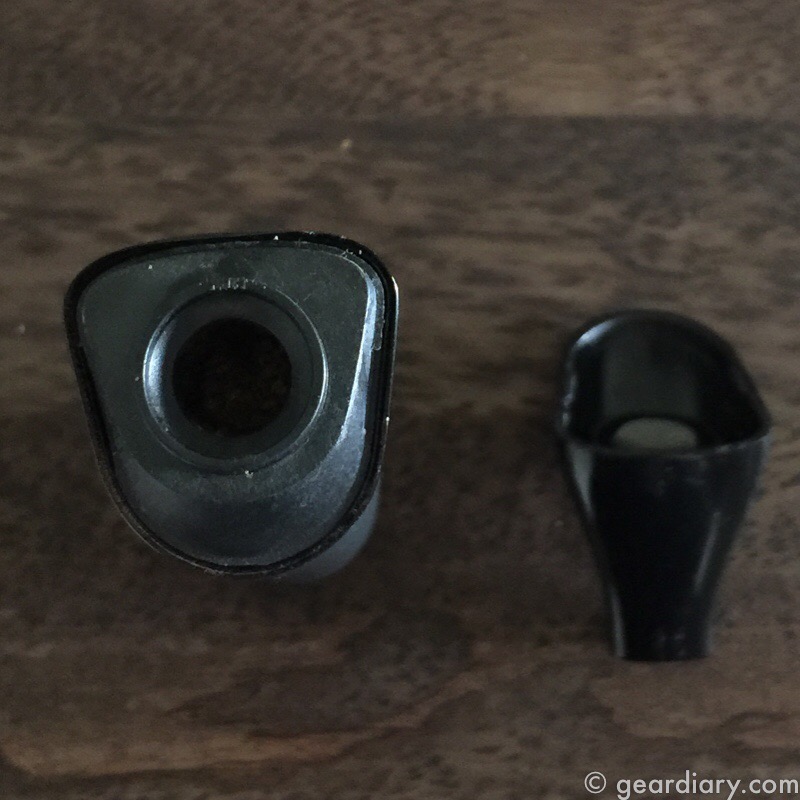 The large anodized aluminum heating chamber is 1cm wide and 2.3cm deep and holds up to .5 grams of loose leaf herb. And because this is a vape it offers "true convection technology that results in no combustion". That is, after all, the idea behind using a vape, isn't it?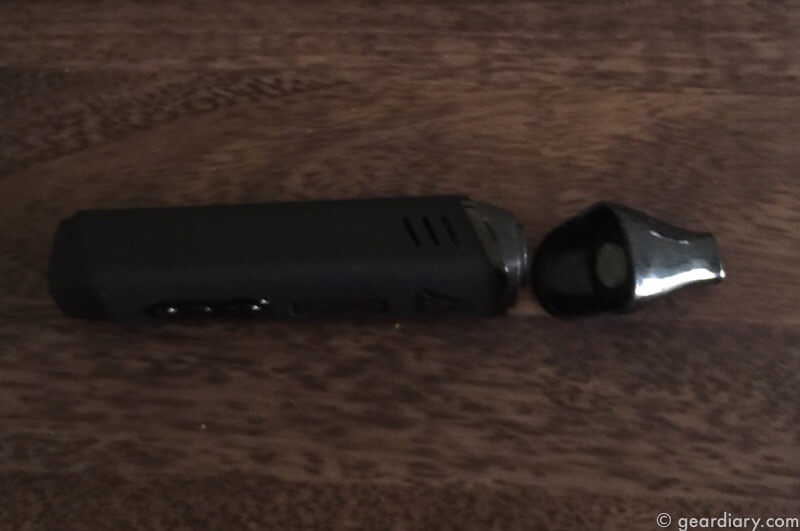 At just 27mm wide and 130mm tall, the Micro-DX and its Black Matte Finish just looks cool. Add in the digital display and the on/off and temp up and down buttons and you get a rather simple product that is also more sophisticated than most micro-vapes currently available. It also offers a "5 Click On/Off Safety Feature" so you won't accidentally turn it on when it is in your pocket.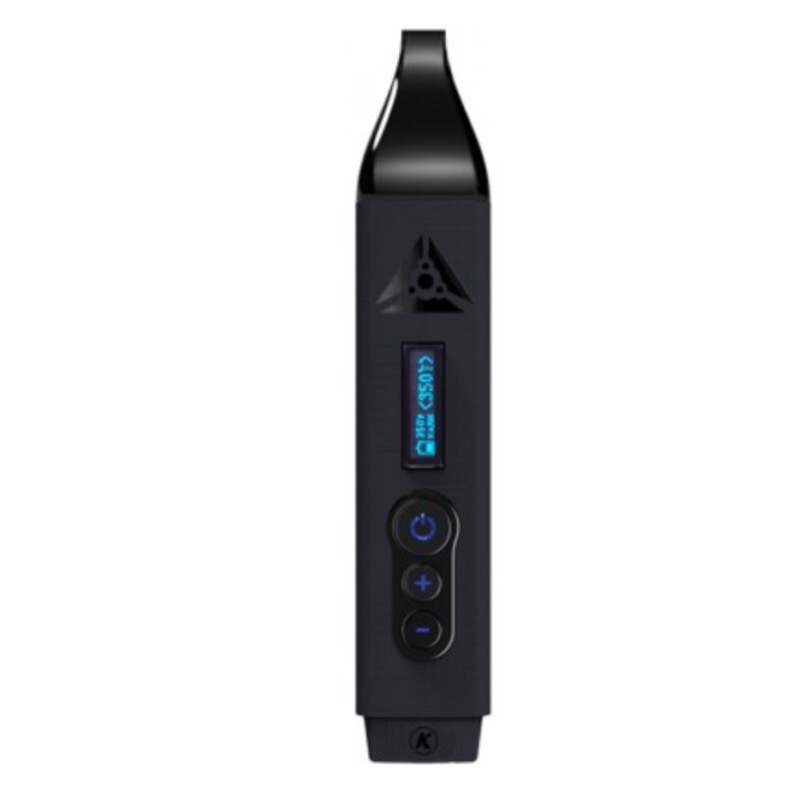 For this review, we tried the Micro-DX with loose leaf tobacco and found that it works as promised. It turned on easily when the power button was quickly depressed five times and heated up rapidly. The display makes it easy to get the precise temp you want for the particular product you are using. And since it remembers your settings, once you find the optimal temp all you have to do is load the chamber, turn it on, wait thirty seconds and enjoy. No, this won't be the right vape if you want to use liquids or other materials but if you are into loose leaf vaping this may be the vape for you.
Source: Manufacturer supplied review sample of the K-Vape Micro-DX
What We Like: Small and easy to use; Digital display lets you vape with temp accuracy; Heats in half a minute
What Needs Improvement: There are less expensive micro vapes available; Designed specifically for loose leaf only