One of my favorite headphone brands, Master & Dynamic is celebrating their two year anniversary in the most fashionable way possible!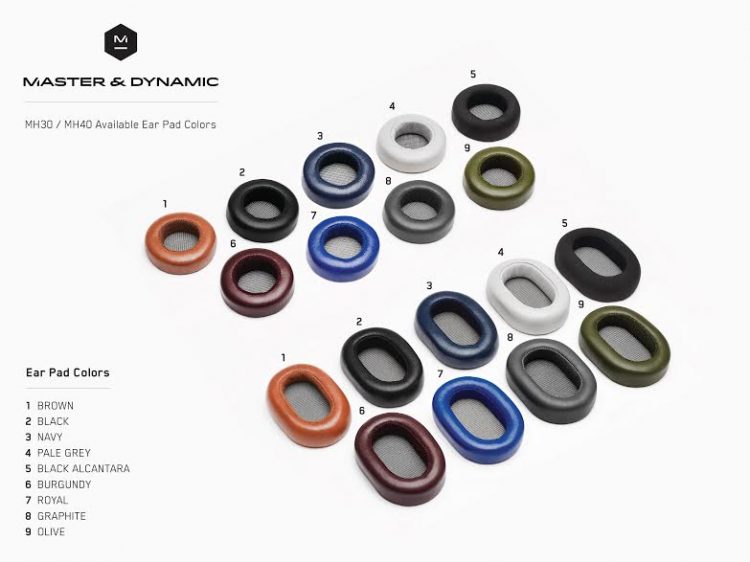 Announced today, the popular headphone company are releasing new colored ear-pads for their MH30 and MH40 models (which I use every day at work by the way). Available in nine different colors from Brown to Royal Blue, I'm personally feeling the Burgundy and Olive colors. If you haven't heard about the Master & Dynamic headphones you're certainly missing out. Each headphone made from the brand is distinctly designed, so you won't be that guy on the train with the same headphones as everyone else. But more importantly the Master & Dynamic headphones, be it corded or wireless all break the sound barrier when it comes to your audio.
I've listened to some pretty inferior headphones, and even more in design, but M&D simply just fit the way I'd like to wear and listen to things. From the retro-like design to the pretty posh leather, Master & Dynamic Headphones are a swaggy piece of hardware of not just the audiophile, but now with the inclusion of different color options, you can switch up your cans to match your outfit.
Sound is all about creativity, and it doesn't get any better than Master & Dynamic. For more information about the new colored earpads, or the headphones themselves, head over to Master & Dynamic today. #SoundIsCreativity
Want More? Follow Us Here!