Scosche is launching MagicMount Charge wireless charging magnetic mounts for tangle and cradle-free mounting/charging today at CES. There will be two models including one for the car as well as one for the home or office. Pricing has not been announced, but the two options will be available during Q1 of this year.
The MagicMount Charge integrates the latest in Qi wireless technology providing 15wW of charging power. The product is designed to work with a wide array of Qi devices such as phones, cases, receivers, and battery covers. The mount eliminates the need to plug a device into a car charger or use a USB cable. The design allows for access to all buttons and ports and can be adjusted and locked for the perfect angles. With two models, you can charge while in the car or use it in the home or office at a desk. The MagicMount Charge will be available in Q1 of this year and pricing is not yet available.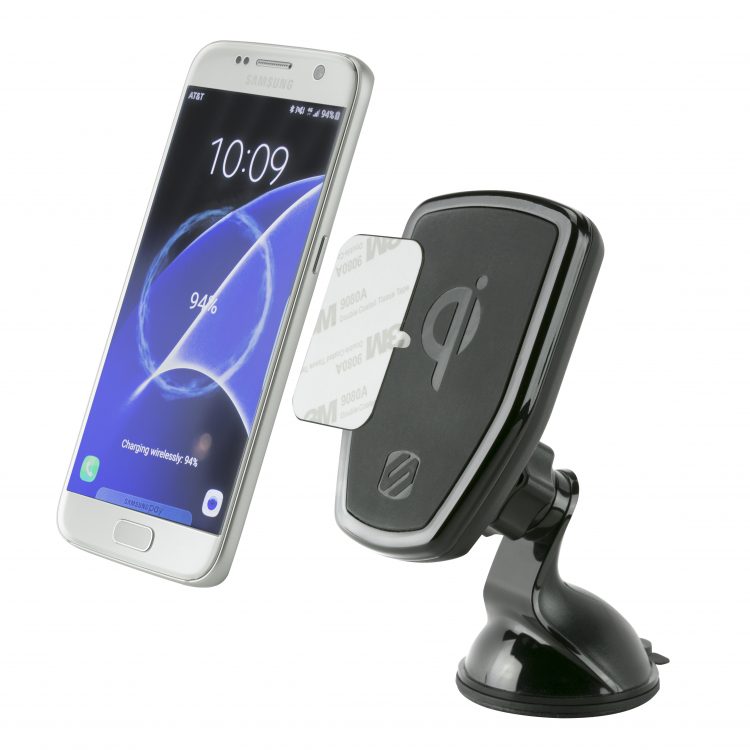 Want More? Follow Us Here!