If your idea of relaxation is to sip a glass of your favorite beverage at the end of the day, and if you are a bit of a science geek (which I'm betting you are), then you'll love these Cognitive Surplus science-themed barware items. Wine glasses with the constellations? Yes, please. Chemistry-themed barware? Oh, yes.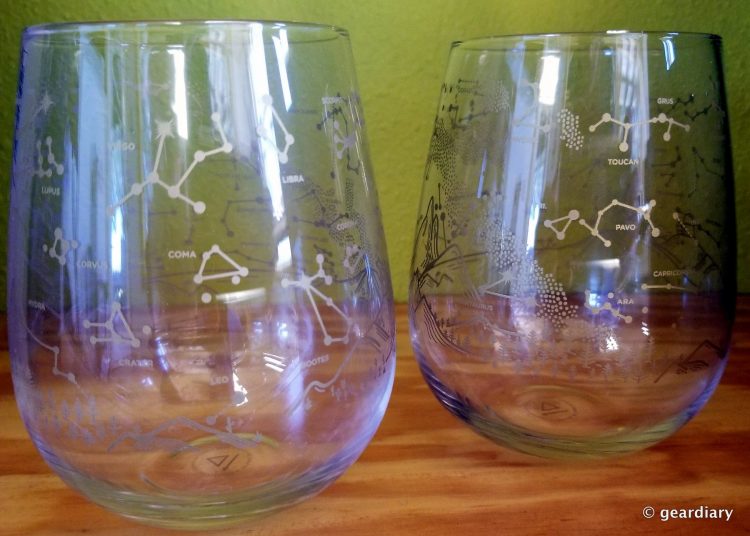 I was sent a sample of the Cognitive Surplus Northern and Southern Hemisphere Astronomy stemless wine glasses; they have quickly become a favorite.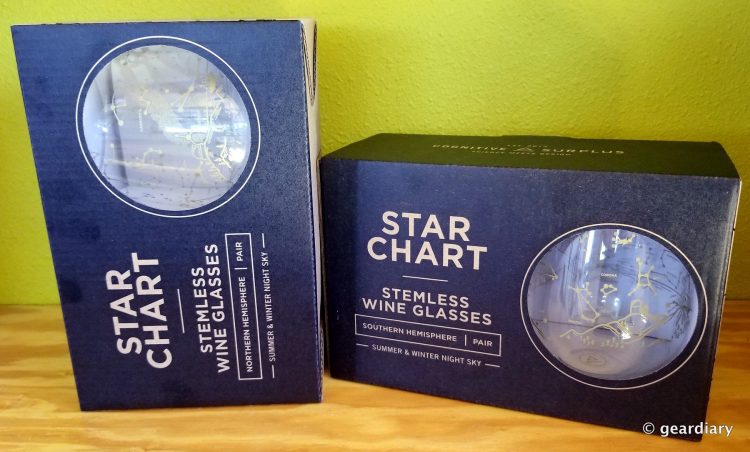 Each 16-ounce stemless wine glass has been embossed with summer and winter night sky constellations in metallic gold ink. These aren't those stingy small wine glasses that require frequent top-offs, these are capable of a more generous pour.
You can enjoy looking at your favorite constellations while you also enjoy your favorite wine; at $50 a set of four, these glasses are a great gift. You can also buy them in sets of two for $29.99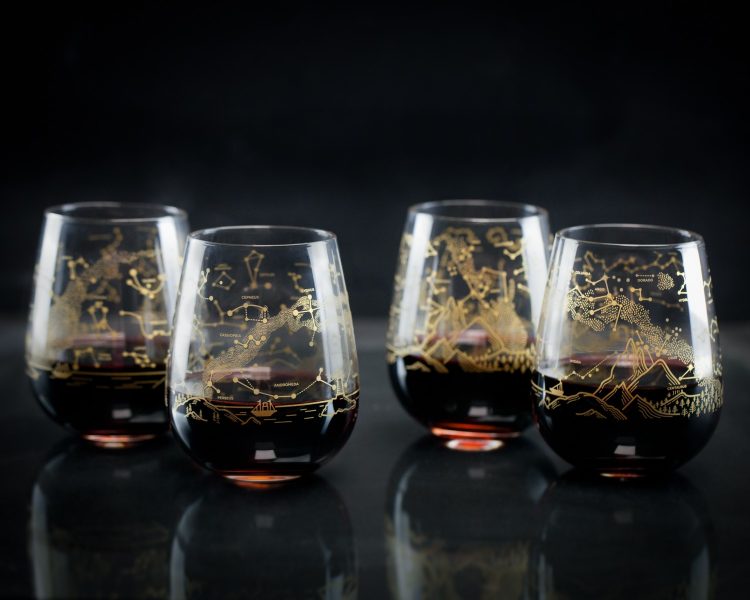 You should also check out the other Cognitive Surplus glassware items: They have double old-fashioned glasses featuring the winter and summer constellations at $29.95 a pair …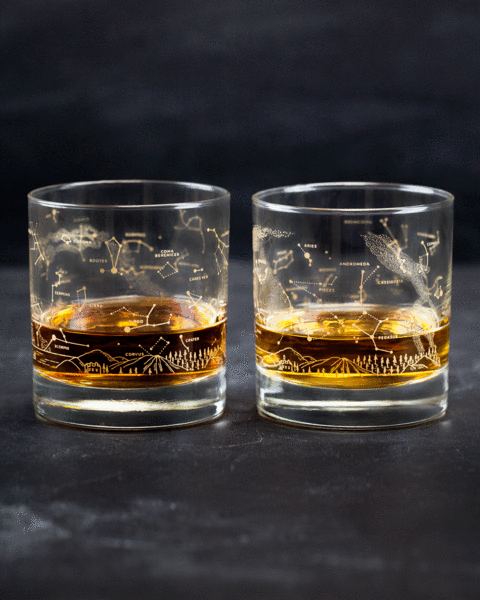 Want More? Follow Us Here!