If you are traveling for the holidays, and want to breeze through the airport with ease, look no further than eBags TLS Hybrid Spinner Carry-On. We had the opportunity to check the bag out, and it's quickly become my essential carry-on bag.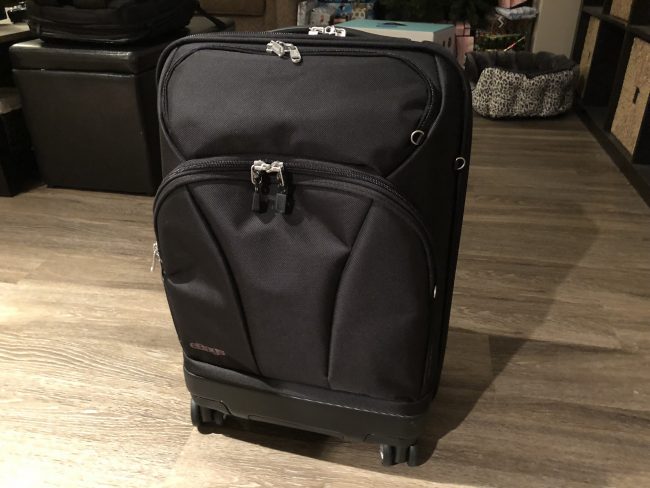 Available in five different colors, I received the traditional Black version and while this is a frequent color you might see on the conveyor belt if you do decide to check your bag, the TLS Hybrid set's itself apart thanks to its polyester front, with a hard side backside made of polycarbonate.
This is great for someone who is used to hard shell luggage, but still wants the luxury of front pockets. I would envy Jess' luggage having pockets on the front so she could store her phone and any other accessories on the go, where I would have to physically open up my luggage to find last-minute items. However, the hard-shell back means your items won't get crushed when you put it in the overhead storage.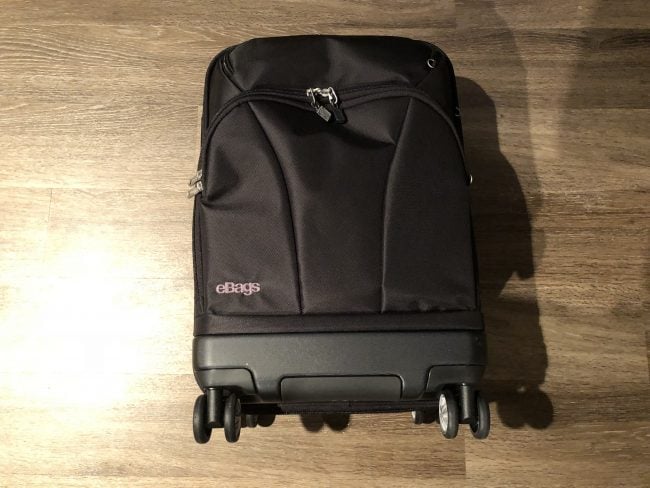 The front of the TLS Hybrid's main and pocket zippers look in place with D-ring zippers that are sewn into the bag, which means you won't end up accidentally breaking your zippers while trying to close up the compartments.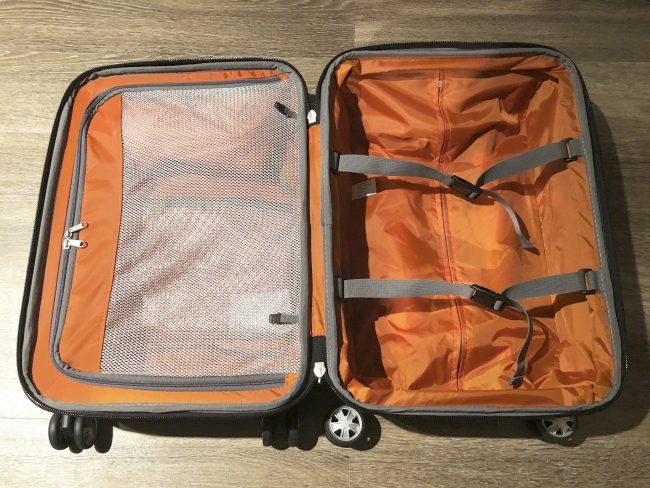 On the inside of the bag, the first thing that you notice is the signature orange lining which to me is great not because I enjoy the color orange, but because I can easily find items inside of the TLS Hybrid. On the left side of the carry-on, you'll notice that this compartment can be zipped up which is great for keeping items separate like my running shoes or dirty clothes. On the right side, you'll see two tie-down straps which I use to keep my shirts and pants even and flat so that things don't fold down and wrinkle. More recently at a wedding, I was able to fold down my suit jacket into the luggage (as it stayed in the suit bag), and it was not ruined at all.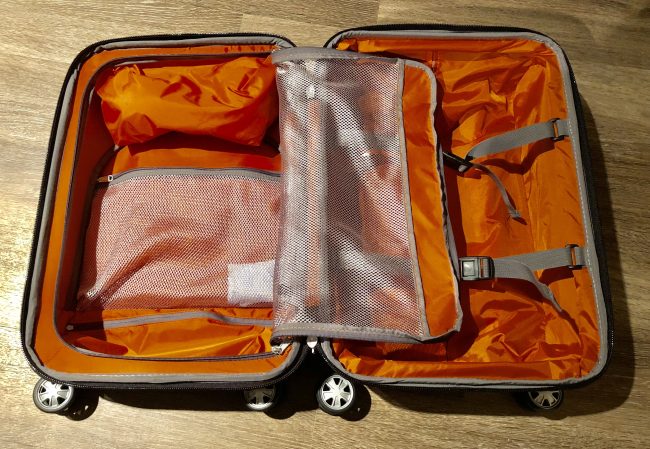 What I love the most about the luggage though (other than the completely roll-able wheels) had to be the fact this luggage expands. Since the carry-on is a bit on the small size due to TSA's ever-changing regulations on luggage size, it's nice to know that with the additional zipper on the side, you can expand the carry-on a little over an inch to add small gifts or items into your suitcase for that trip you're about to take.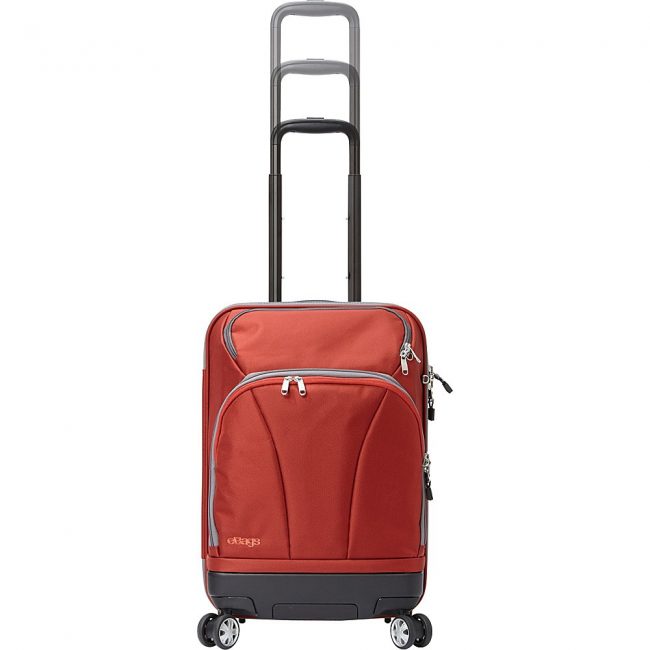 Overall, while I've used plenty of suitcases both carry-on and checked, but what sets the eBags brand apart is that they have a great return policy if you don't enjoy the product, and price-wise they are comparable to other big-name brands on the market. Not to mention, eBags actually sells some of those brands such as Samsonite, Tumi, and Jansport. However for the price, and the same quality, I suggest going with the TLS Hybrid from eBags, and you can pick it up today for $199.99 by clicking here.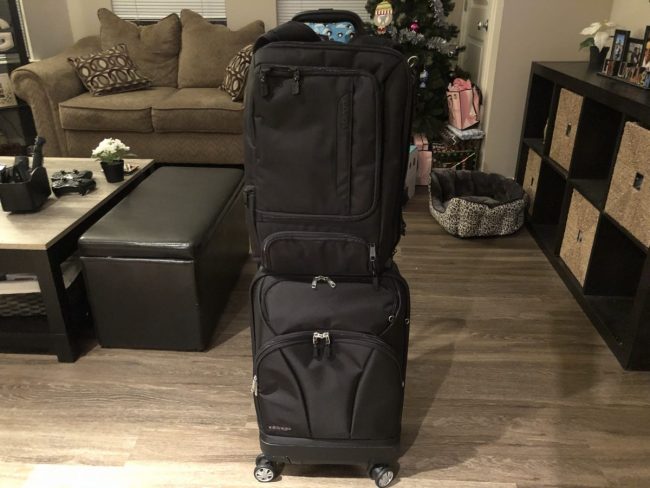 Source: Manufacturer supplied review unit
What I Like: Smaller size makes for a perfect carry-on; Available in 5 colors; Separate compartments for easy organization; Great return policy; Hardshell back
What Needs Improvement: Nothing
Want More? Follow Us Here!