Everyone loves pinball; there's something exciting about it. Pinball takes skill, but there's also the unpredictability of the physics of a tiny ball pinging around. Even when you think you've got the game figured out, you're caught off-guard by a random movement. Stranger Things moves with the same chaotic energy as a Stern pinball game, so they make a good mix!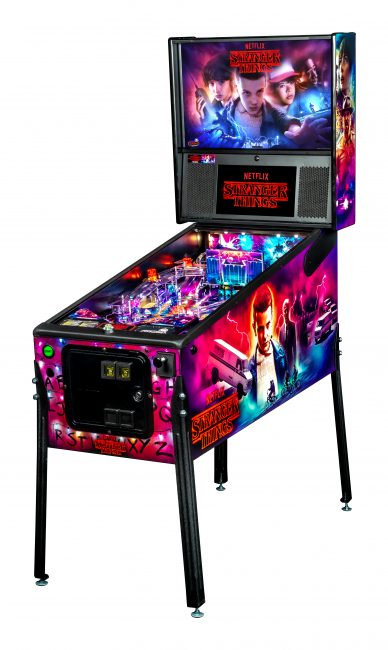 Stern Pinball thinks so at least, and they're rolling out a very exciting Stranger Things themed pinball game. There's some exciting tech added in here with projectors that make gameplay more dynamic and interactive, and of course, a battle with the Demogorgon! No word on whether it will also sing "Never-ending story" but we can only hope.
Pricing is TBD, but pinball machines seem to be popping up in tons of bars and restaurants, so look for the Stranger Things one in your nearest hipster bar/well-stocked basement. And since you're probably already humming the song, enjoy the best scene in television in 2019:
Want More? Follow Us Here!