Roborock has extended its S-Series lineup of robot vacuums with the Roborock S6 MaxV, a leap forward in home robotics that allows you the ability to KNOW that you've cleaned in areas where your normal robot vacuum would pass through but not necessarily complete the job.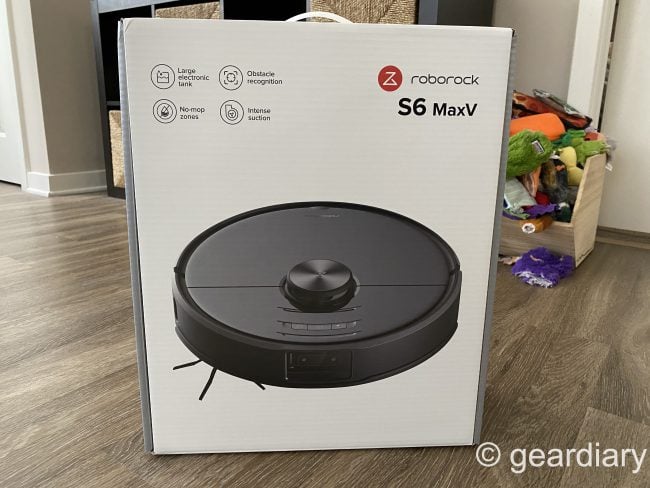 I received an S6 MaxV from Roborock to try out, and it's been an absolute delight to use. But let us start with what comes inside of the box:
In the box, you'll find the S6 MaxV itself, which I received in black. On the first impression, it is a bit larger than the previous models of Roborock vacuums I've used in the past including the most recent S5 and S6, but that's largely due to the internal components and the added camera that I'll speak on later.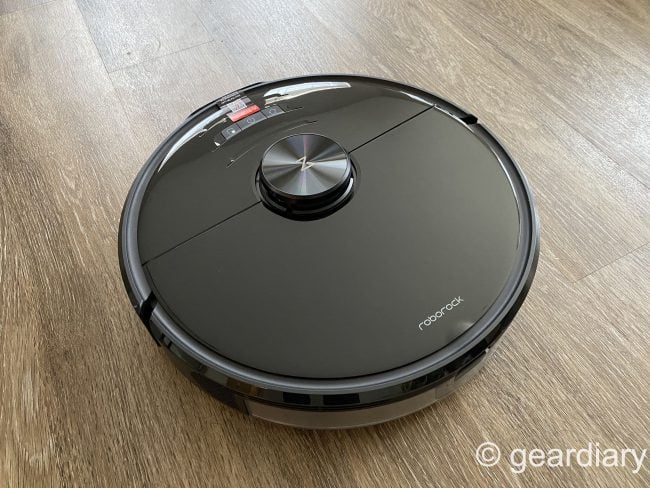 With the vacuum is the charging dock which comes in black as well. What's noticeable about the charging dock is Roborock decided to put the AC adapter plug on the right side of the charging dock instead of at the back which allows it to sit flush against walls, something other models weren't able to do.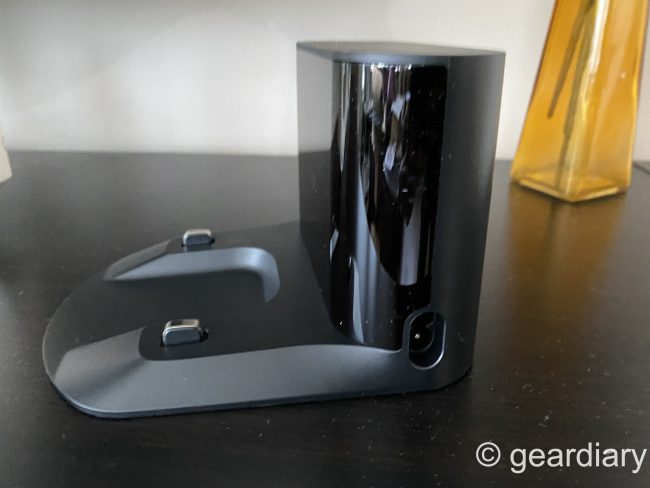 Also included are:
Mop Cloth Bracket
Power Cable
Mop Cloth
Product Manual
Moisture-Proof Mat
A single spare filter
The Roborock S6 MaxV is a significant upgrade to the Roborock line, being the first to have an integrated camera, allowing what the company describes as "advanced obstacle avoidance technology" or "ReactiveAI". Sitting at the front of the S6 Max V, the camera captures details images at a max speed of 30 frames per second, allowing fast and efficient image processing to recognize common obstacles it can avoid like cords, scales, and debris. The companion app (currently in beta) works, although I've had a bit of issue with it not saving my floor map the first two times I ran the S6 MaxV. Aside from that, the ability to control every aspect of the vacuum from the cycle you want to run, up to how long you'd like it to run, or which rooms to clean saves you the hassle of getting out of bed on a Saturday morning to press "start" on the vac in order to begin cleaning.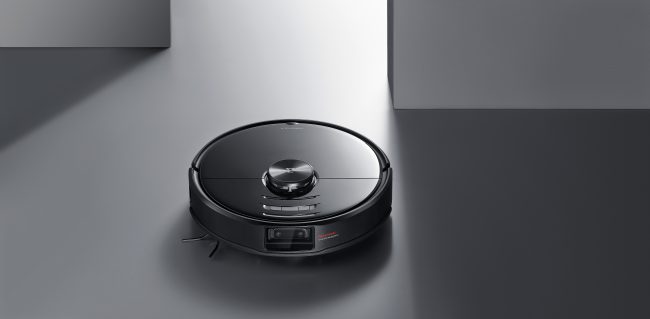 "The seamless integration of ReactiveAI with our advanced laser technology allows the Roborock S6 MaxV to estimate the size and location of common obstacles and the best way to clean around them, setting the standard for our smartest navigational robot vacuum yet." said Richard Chang, CEO of Roborock. "The powerful image processing technology behind it has led us to work with Qualcomm Technologies for the first time, a journey we are delighted to begin as we continue to imagine the next generation of robotic vacuums to navigate today's world."
With the ReactiveAI's processing, it's obstacle avoidance technology utilizes a term that I've personally never heard called "Convolutional Neural Networking for image processing", just another way of saying it will know what should be there, and shouldn't when cleaning. That being said in my testing I still pick up cables and coins off the floor before vacuuming just to avoid damage to the S6 max V, regardless of what they say about the suction of the vac.
In terms of suction, it boasts about 2500Pa of suction which is roughly 25% more than the previous S6 model. This means regardless of cleaning hardwood floors or carpets, it will due it more efficiently. In my limited testing, the S6 MaxV has held up its end of the bargain, somehow sweeping itself into zones, pushing smaller items like pet dander into corners with cobwebs and the debris in order to collect the larger job.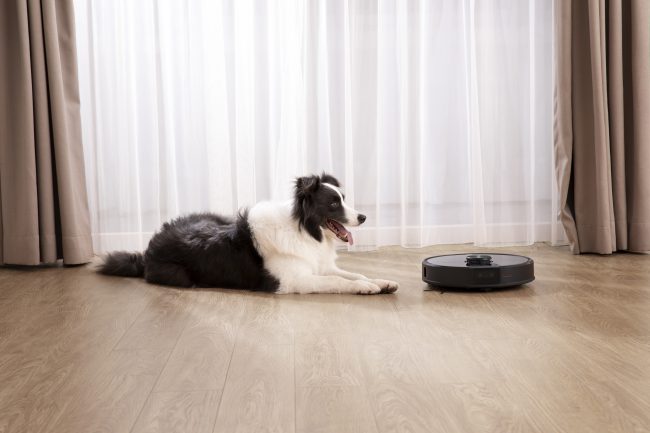 This is good because with other smart vacs I've used, they spend the majority of their time circling around before finding where the dirt actually is. It's one of the more frustrating things with robot vacs. Knowing that you can see the debris it's attempting to pick up, but the vacuum itself doesn't register it or sweeps it into an already cleaned area. With the S6 MaxV, it manages to focus on where it needs to clean first. Thanks to having a larger than normal 5200mAh battery it will last for up to three hours in quiet mode. If the battery were to die before cleaning, especially in larger spaces, the including "Smart Top-Up" will have the S6 MaxV to head back to the dock to recharge enough to go back and finish the job.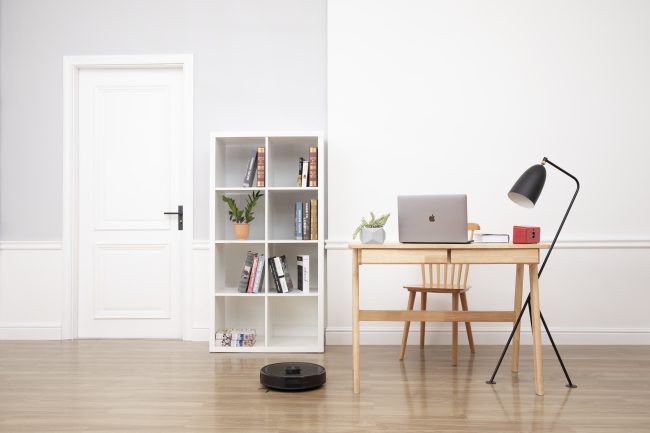 This works for both sweeping as well as mopping, which in my practice has been fantastic. With a baby on the way, we intend on using the No-Go Zones for her room, but as of yet, there are no real places I wouldn't want the vacuum to clean, and this doubles for the No-Mop Zones. Having both hardwood and carpet, this feature easily allows you to not have a damp carpet because your S6 MaxV will be able to already know not to turn itself on when not on hard floors. This combined with Roborock's room recognition feature is probably my favorite feature. When we get a home in the near future I'm hoping to use the Multi-Level maps feature that allows you to have a single robot vacuum for your entire home.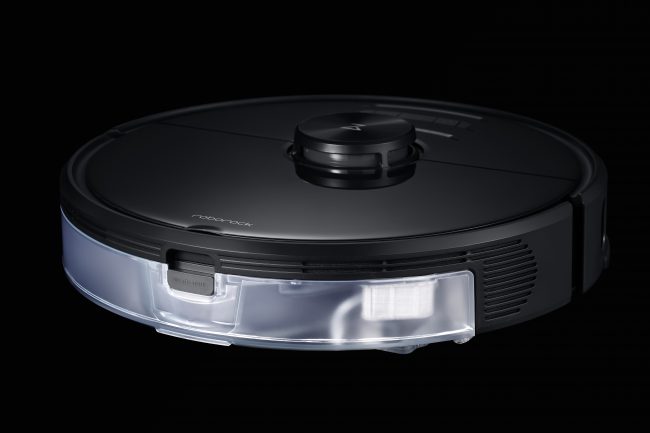 Even in my limited testing, I feel like you're going to love the Roborock S6 MaxV when it comes available at the end of the 2nd Quarter. It will cost $749, and if you'd like to find out more information you can head over to Roborock's site.
Source: Manufacturer supplied review unit
What I Like: The integrated camera captures more than what you'd think
What Needs Improvement: Weight is heaviest I've had of any robot vac; App (currently in beta) is pretty buggy specifically for the S6 MaxV
Want More? Follow Us Here!