There's nothing worse than needing a simple tool and having nothing on you with which to complete the job! If you aren't the type who carries a full Leatherman on your belt, the Desuccus 18-in-1 Snowflake Multi-Tool might just be a practical solution for you. Made to fit on its included keychain, the Snowflake Multi-Tool is small but mighty — packing 18 commonly used tools in its 2.5″ body.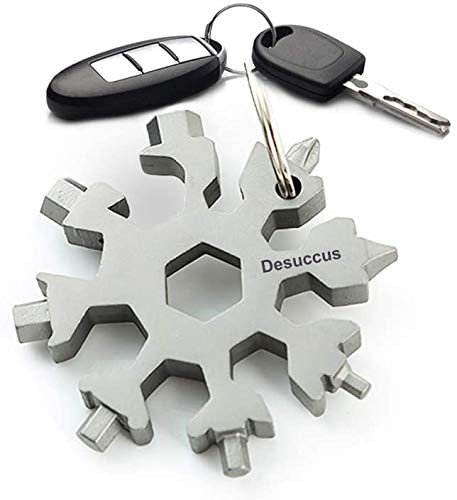 The solid and compact 0.3″ thick snowflake design includes non-removable parts that function as a flat-head screwdriver, box cutter, rope cutter, bottle opener, and a Phillips screwdriver; there are also several Allen wrench heads and several hex wrench screwdrivers heads and wrenches built-in. Obviously, you aren't going to want to use this to put together a flat-pack from IKEA, but if you need a tool when you are on-the-go, chances are it will get you out of a tight spot! A convenient keyring hole is included in the design; whether you keep your keys on it or keep it in your backpack, it's perfect for everyday carry. A thoughtful gift for others (or yourself!), you can pick them up for $9.99 on Amazon.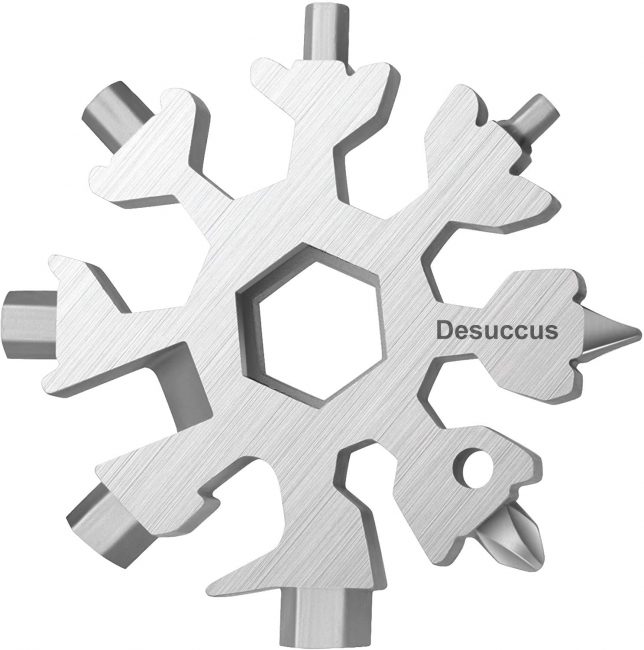 Want More? Follow Us Here!