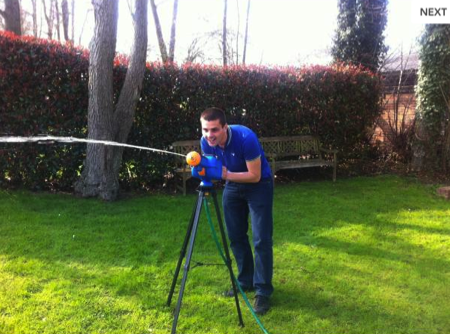 The summer heat is upon us, and it is time to play outdoors. A favorite activity for my boys and me is to have water gun fights. Of course, we only have two guns that are worth using, so I always get stuck with a small, useless water weapon. Getting stuck with the smaller water gun not only means that I cannot deliver enough spray to get anyone wet, but I also have to refill more often. In fact, my boys think it is really funny to attack and soak me when I am filling up my tiny water gun. The folks over at Gadgets and Gear have the perfect solution to help me take back my yard for the entire summer. The monster water cannon with tripod promises to help win the water battle.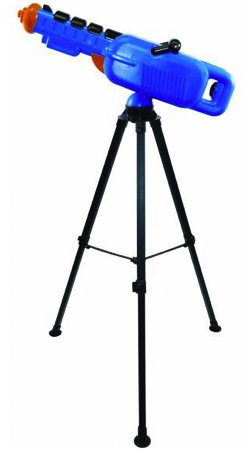 The water cannon boasts a 100 feet shooting distance which can devastate most other guns. The added tripod allows the cannon to be more stable and makes aiming much easier. Many might think the tripod will make them a sitting duck in any water war since it is not very mobile. While that is true, the cannon can be attached to a water hose making it have a constant supply of water. So while running around may not be an option, there is no need to refill. Why not hook up the monster water cannon to the hose, and turn the kids loose in the yard, and then move them every 10 minutes or so? Before you know it, the yard will be watered and the kids will have had a blast.
Monster Water Cannon With Tripod
MSRP: $39.95
Want More? Follow Us Here!