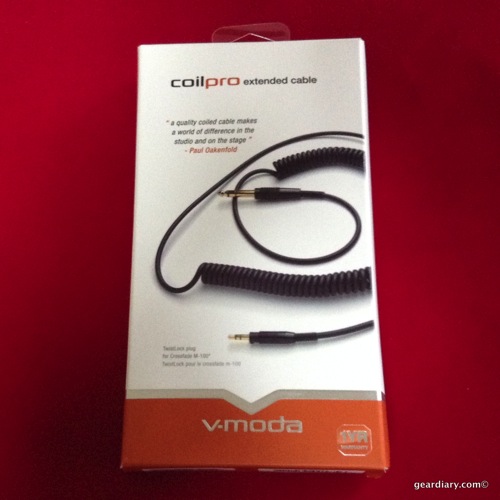 We reviewed the awesome V-MODA Crossfade M-100 headphones the other day. (Check it out here.) I was impressed and am looking forward to Judie's "Second-Look" Review. We then reviewed the V-MODA BoomPro cable and microphone. (Read the review.) It is a terrific add-on. Now here's the V-MODA CoilPro Extended cable. It too is worth considering. Get it.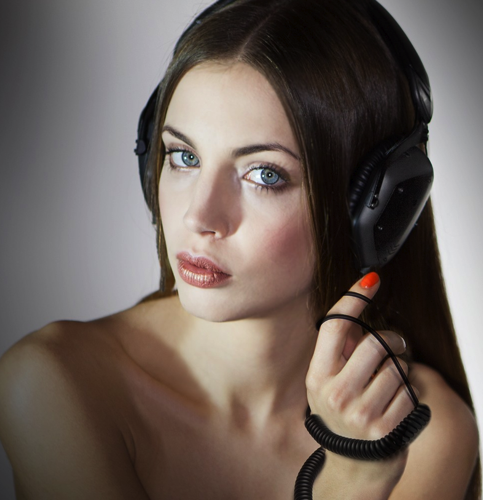 The CoilPro is exactly what you might think it is. This is a coiled cable accessory that gives you additional freedom of movement and more. It is worth noting that the Crossfade M-100 headphones already ship with two cables and a 1/4″ adapter but, unlike the included cables, the CoilPro is a thick, heavy-duty accessory that reminds me of my first pair of Koss headphones. Seriously… this is a serious cable!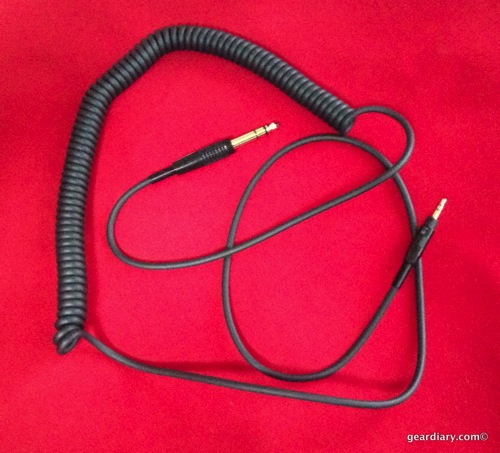 In The Box:
CoilPro Cable

1/4″ adaptor

Instant six-star customer service support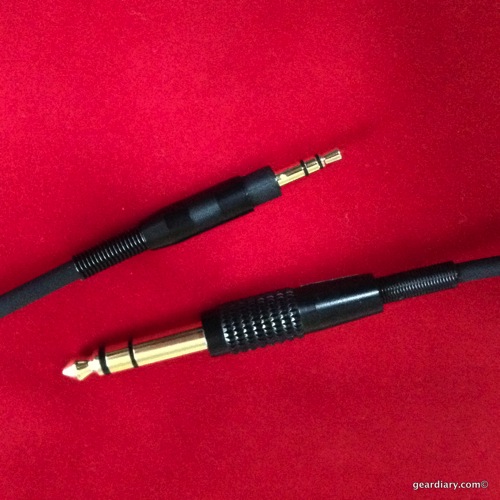 The CoilPro is a "Professional-Grade Coiled Cable for Crossfade M-100" that means business. The cable itself is Kevlar reinforced, the plugs are 24k gold plated and the point where the cable meets the plugs offer "metal spring strain relief and casing". This cable is meant to be used, abused and then used some more.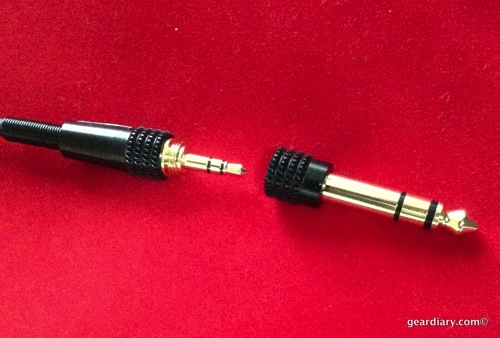 The CoilPro ships with a threaded 1/4″ stereo adaptor that quickly and easily slips on the 3.5mm plug. Rather than simply sitting on the 3.5mm plug however the 1/4″ adapter securely screws on using V-MODA's "TwistLock Technology". Once in place it stays put until you unlock it. That means no accidental disconnect during a set!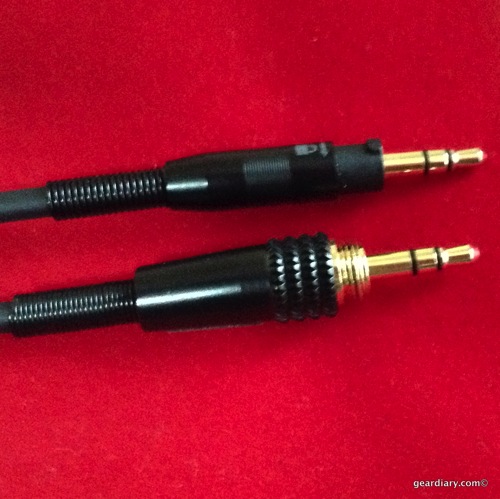 If you look closely at the upper portion of the top plug you will see the "secure notch plug" feature of the CoilPro. This lets the 3.5mm plug that connects to the headphones themselves lock securely in place when used with the Crossfade M-100 headphones. (The cable can work with pretty much any pair of headphones but this secure notch design only works with the M-100)
This slideshow requires JavaScript.
The main reason someone might consider purchasing this $30 accessory for use with your M-100 headphones is the fact that it stretches from 47″ to 12′ in length. This makes it ideal for use in a DJ booth or plugged into a music instrument. It does, however, work just fine as a mundane, boring, every day cable so long as you don't need to have an in-line audio controller or microphone.
Someone like me- who consumes music rather than creating it- certainly doesn't need to spend $30 more to add the CoilPro into the mix. That's especially true since the M-100s are already $310. Still, the flexibility of having 12′ of cable that usually is under 50″ gives some nice flexibility of movement. If, however, you are using the M-100s in a DJ booth you will definitely want to check out the CoilPro. It is heavy-duty, the 1/4″ plug locks in place and the secure notch plug feature will make sure you stay plugged in. Check it out here.
MSRP: $30
What I Like: Heavy-Duty build; Includes 1/4″ adapter that screws securely in place; 3.5mm plug locks into the M-100s; Coiled cord extends to 12′
What Needs Improvement: No in-line controls or microphone; Not necessary for non-DJs or musicians
Source: Manufacturer supplied review sample
Want More? Follow Us Here!