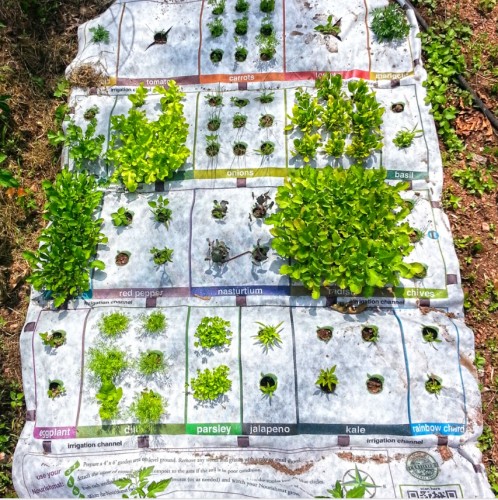 Do you lack a green thumb, but like fresh vegetables? Have only a small space in your yard but want a garden? If so, the good folks at Nourishmat have a special package for you! At $64.95 for the base model, the Nourishmat comes with a weed-barrier mat with plant templates for seeds and step-by-step instructions—perfect for beginners!
It is ingeniously simple. Using the companion planting technique, the neat little package helps simplify gardening for busy folks or people with limited space. Everything from seeds (82 seedballs with 19 different garden plant types), garden mat staples to plant location and spacing is provided along with online resources. With the irrigation version ($79.95), 25′ of built-in drip irrigation makes watering a snap and removes a lot of the guesswork. It's eco-friendly too as the Nourishmat conserves water loss and reduces the garden CO2 footprint. Give your green thumb a try!
Want More? Follow Us Here!