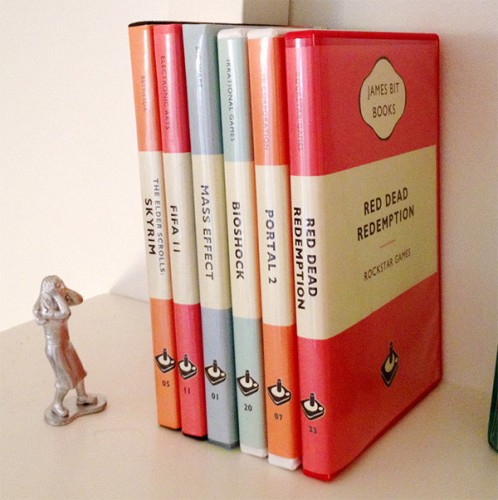 I can't imagine I'm the only guy who's video game library outnumbers his actual book library 2-to-1. I also can't imagine I'm the only guy who's wife would prefer he keep his video game library downstairs, out of sight. For $6, you get 3 custom video game covers from Etsy. Now my video games can look like a librarian's paradise!
In exchange for your $6 JamesBit will provide you with a PDF of your customized video game covers for you to print out at home. If you have a ton of disks that need new, classier covers, he will drop the price down to $1.49 each. I know this would definitely make my video game collection that much nicer looking. Although JamesBit is sold out at the moment, he has new designs coming, so stay tuned!
Via Technabob
Want More? Follow Us Here!