Every fall high school seniors start looking at colleges to attend. Part of that is deciding what major to pursue. For many that is a practical matter of employability, for others more a pursuit of passion. But regardless of your motivation, there are clearly some majors destined to make more or less money than others. NPR broke it all down. It was interesting reading some of the comments … or perhaps sad, as many would conflate earnings to overall value to society, which seems like something no one would really believe at this point. You can get the complete report here.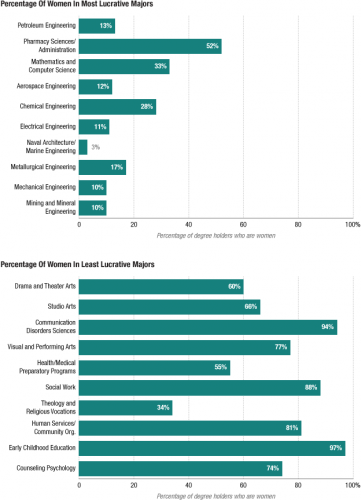 NPR also looked at another interesting trend – why women end up choosing lower paying jobs – even when they are in high paying majors.
Want More? Follow Us Here!