The iPhone 5s is here, and thanks to the ever increasing amount of prerelease leaks, it arrives with even less surprises than past generations. Sharing the same chassis and design as the iPhone 5, the 5s focuses on improving performance, while introducing the completely revamped iOS 7 and new features like True Tone flash, slow motion video capture and TouchID.
Front and centre is the 4-inch "Retina" display, with a 1136×640 resolution at 326dpi under a Gorilla Glass cover with an oleophobic coating. Despite not pushing the competition on size, pixel density or outright resolution, it is still a fantastic display.
Colours are vibrant without being overblown, brightness is excellent indoors and out, and the viewing angles are superb.
Having spent the last six-months with the 4.7-inch HTC One as my daily driver, the iPhone 5s's 4-inch display is feeling ever smaller. While the diminutive size of the iPhone 5s is welcome, a slight increase in size for a 4.3-4.5-inch display would be most welcome.
While it has retained the professional, simple look and feel of the previous model, the difference comes in the shades, which now number three.
The only vestige of the iPhone 5 palette is the white and silver model.
The black/slate has been replaced by "Space Grey", which teams black glass with a lighter grey, similar to the stainless steel band on the iPhone 4/4S. Personally I'm a big fan of this new colour, it has an elegance and style that the previous washed-out "black" iPhone 5 didn't.
The star of the show, however, has to be the "Gold" iPhone 5s. Matching white glass panels with a very light gold aluminium body, the words "vulgar" and "bling" are far from mind. Depsite many crying out that the gold iPhone 5s would be a travesty, it is anything but, and the effect is even subtler in person.
If actual colour is what you're after, then the iPhone 5C is worth a look. While it's essentially an iPhone 5 is a new suit, it doesn't feel anything like the plastic iPhones from several years ago.
The other visible change on the iPhone 5s is the home button. No longer adorned with a rounded square, it's blank expression hides a feature that others have tried and failed to implement in a meaningful, usable way: fingerprint scanning.
TouchID, in Apple speak, is a capacitive fingerprint reader that takes a scan of your finger (or many other areas of the body, as it turns out) to replace your usual passwords in certain situations.
The similarities to the iPhone 5 are only skin deep, with the innards of Cupertino's flagship getting a complete revamp.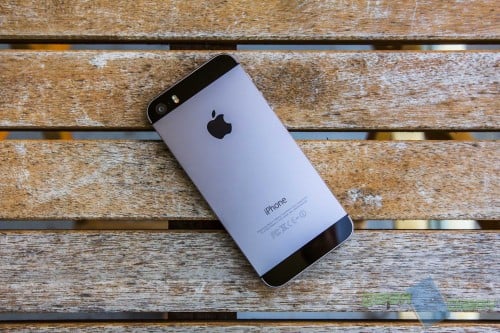 Headlining this is the new A7 processor, a 1.3Ghz dual-core chip that claims the title of first shipping 64-bit smartphone processor. Teamed with a more potent PowerVR G6430 graphics chip, Apple claims the A7 has twice the CPU and GPU performance of the A6 in the iPhone 5. While all this power won't be of use immediately, it will certainly future proof the iPhone 5s.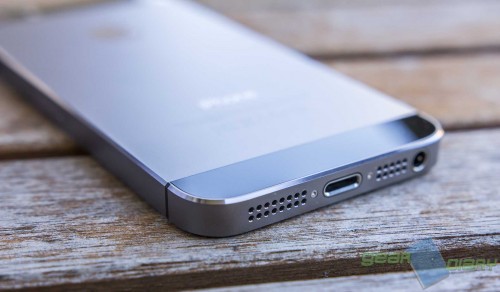 New to the iPhone 5s is the M7 co-processor, a chip whose sole function is to continuously monitor the various sensors in the iPhone 5s to better manage power while adding functionality to apps. According to Apple, the M7 lets apps like Maps know how your travelling when you ask for directions, or that your phone has been lying still for a while to slow network traffic.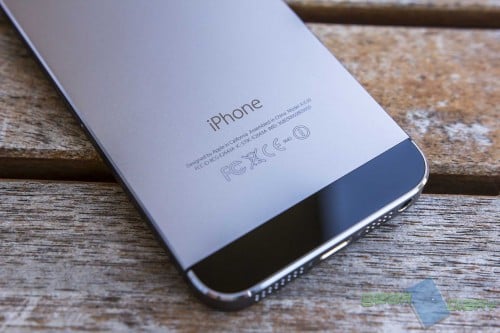 Fronting all this hardware is iOS 7, which heralds the first major refresh of the operating system since it was known as the "iPhone OS" back at version 1.0.
Gone are the faux-3D UI elements, skewmorphic backgrounds, and designs that littered Apple's apps, replaced with flat buttons, simple colours and new typography.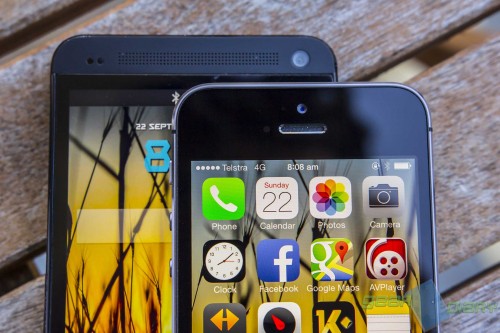 The first time I used iOS 7 I was stunned at how much the new design resembled elements of Microsoft's Windows Phone. While Redmond's OS is even flatter and more text-based, iOS 7 shares in many of the simple elements that make the operating system feel more modern and slick.
Starting with the lock screen, which smoothly fades up from black. 3D gradients and dividing lines have been banished in favour of smooth text floating on top of your wallpaper. And I literally mean floating, as the wallpapers sit "below" the text, and adjust perspective as you move the phone. I'm sure we can thank the M7 co-processor for this.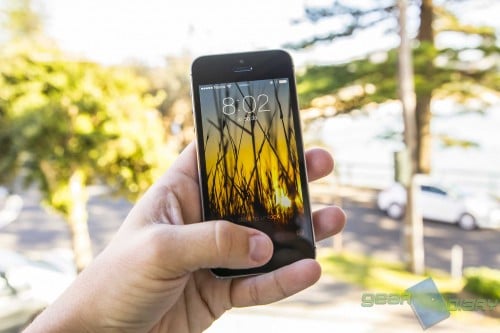 Swipe to unlock now works on the whole lockscreen, revealing the new PIN pad.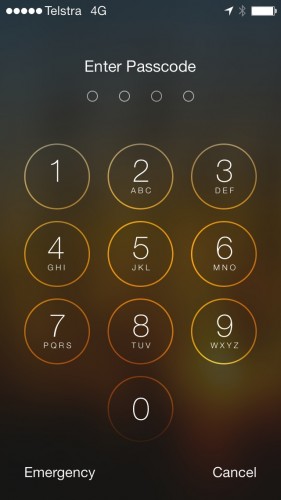 With the iPhone 5s you may rarely see this. Arguably its most useful feature, TouchID lets you unlock your iPhone 5s by simply resting a registered finger on the home button. Since the iPhone 5s can be woken by pressing the home button, all this happens in a single motion.
On paper, it sounds a touch gimmicky, and this certainly isn't the first time that fingerprint unlocking has appeared on a mobile device. Back in the days of Pocket PC and the iPAQ we had the 5455, which had a swipeable fingerprint scanner on the front for similar functionality.
The Motorola Atrix had a scanner in its power button, but it was awkwardly placed and was too hit-and-miss for the average user to bother with it.
This is the first time fingerprint unlocking has felt natural, and, more importantly, fast. It's surprising how second-nature the feature becomes in a short space of time.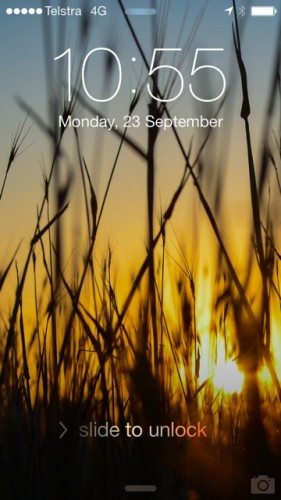 Clearly Apple spent a lot of time working to make the TouchID sensor experience a no-brainer, and they have succeeded.
Once past the lock screen, the new interface falls into place. Some of the more graphics-intensive features like blurred translucent backgrounds will be absent from previous-gen hardware, but the basic principles remain constant between old and new.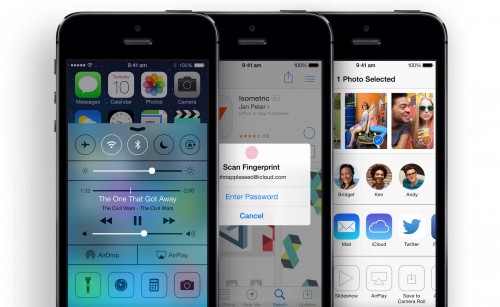 The status bar is now transparent, with the indicators and clock floating on top of the wallpaper, while the Dock is a blurred translucent pane with no lines or 3D elements.
The icons have received a complete makeover, with very subtle colour gradients and iconography, which do their best to match the colour schemes of the applications they represent.
The applications themselves have ditched the exceedingly skewmorphic designs in previous iOS versions, replaced with white spaces and text-based buttons.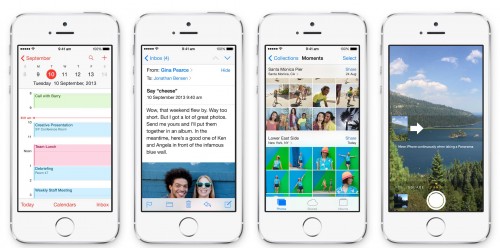 Smart touches like the lockscreen turning into a map when using Maps navigation feature are really cool.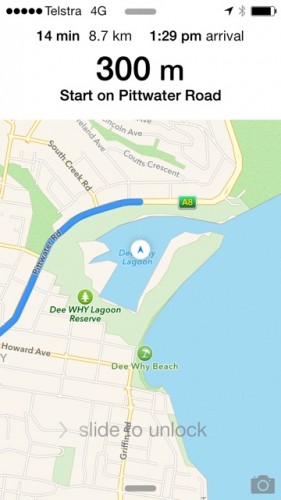 Everything is brighter, whiter, and cleaner. There are a few areas where it feels the iOS has regressed slightly, with some of the new icons being unclear at first. The Share button may offer more options for sending your content elsewhere, but the button is ugly. A few inconsistencies have slipped in too, such as Messages app showing a "New Message" icon, whereas the Notes app uses text.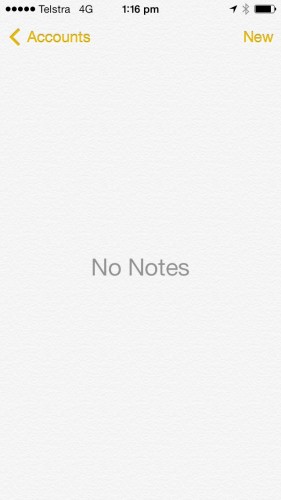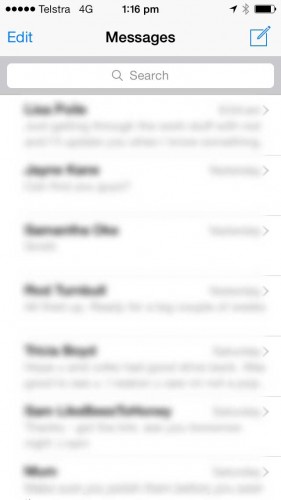 On the whole it is a refreshing change, and works rather nicely on both the iPhone 5s and on my iPad mini.
It's a stark contrast to Android, which has moved towards darker tones, especially on devices with AMOLED screens that use less power when the pixels are black.
The Notification centre has taken on a three-pane layout, with a finger swipe moving between them.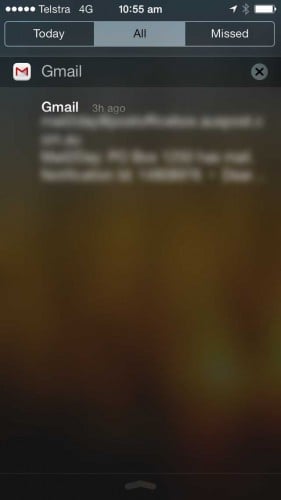 Swipe up from the bottom of the screen reveals a feature iOS users have been clamoring for: power toggles. Turning on your WiFi or Bluetooth, or adjusting the screen brightness no longer requires exiting your current app and delving into the settings menu.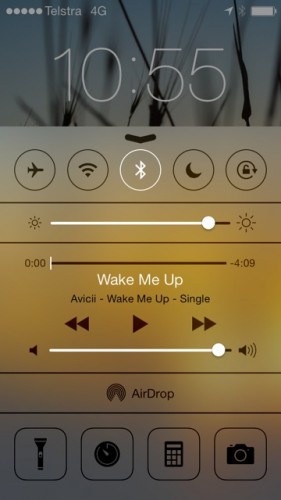 Other handy tools like a flash light, calculator and camera are also present at the bottom. Music controls have been moved into this panel, along with the new to iOS AirDrop sharing.
Multitasking takes on a card-style interface, reminiscent of Palm web OS. While it looks nice, it's rather cumbersome and time-consuming. Clearing apps is easier than before, with a swipe up dismissing them from the window, but clearing a lot of apps still requires swiping each one upwards one at a time.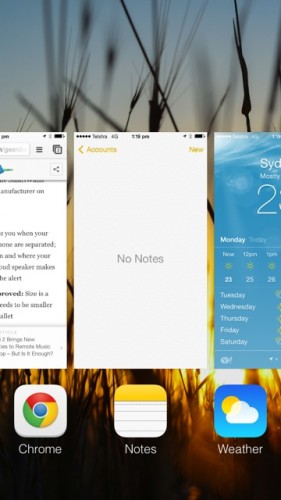 By comparison, the HTC One multitasker displays thumbnails with captions for 9 running applications simultaneously, making it easy to switch between many apps at once.
TouchID makes another appearance in the App Store and iTunes Store, allowing you to make purchases without typing in your password. Unfortunately, this is basically the extent of TouchID's usefulness thus far, as it isn't open to third-party developers yet.
The camera has been given a complete overhaul. While it retains the 8-megapixel resolution, the iPhone 5s has a larger sensor to provide more light, crucial in low-light situations. This is similar to HTC's "Ultrapixel" approach, keeping out of the megapixel war in the battle for better rather than larger photos.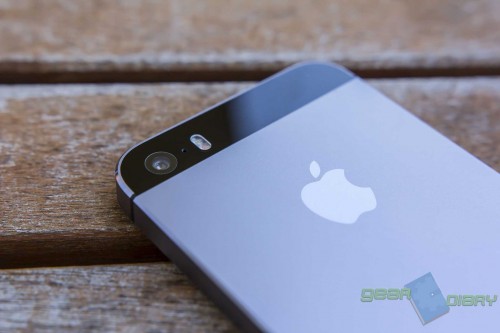 The iPhone 5s's low-light abilities are impressive, with well-handled noise and minimal blurring.
The further improve nighttime photography is a dual-LED flash, with different colour temperatures to better match skin tones and produce more natural-looking photos. Personally I hate flash, but anything that can be done to improve the ghostly look most phone flashes give people is a win.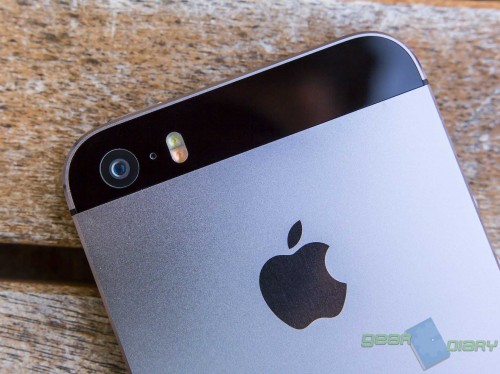 A rather cool addition to the iPhone 5s is the slow-motion video capture. While this drops the resolution from 1080p to 720p, frame rate is bumped up to 120fps.
While spending some time out of my family's property in the country, I snapped a slow-motion video of my sister trying to catch a chicken. Download Slow Motion sample
The ease of use of this functionality is one of its key strengths. In the viewer you can adjust when you want the slow motion "effect" to take place, with the action at normal speed right up until the moment you actually want slow motion.
Battery life has often been a bit of a funky issue with the iPhone; some people say they can barely manage a day on a charge, while others have plenty to spare.
I've always found myself in the middle of these two, with battery life that will easily last a day of web surfing, push email, music streaming and some phone calls. Video playback takes advantage of hardware acceleration that reduces battery usage, and the iPhone 5s is very good at only sipping power when in standby.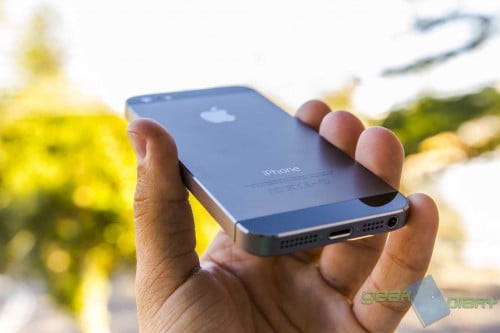 One of the biggest strengths of the iPhone 5s is its charging speed, which is considerably speedier than its Android competition. A 15-minute top-up adds hours to the available runtime, and this is a feature that shouldn't be discounted.
If you are looking to upgrade from an iPhone 4S or older, then you'll have plenty of things to look forward to, not least of which is the 4-inch display introduced last year on the iPhone 5. If you already made that jump last year, then there is far less of a compelling case.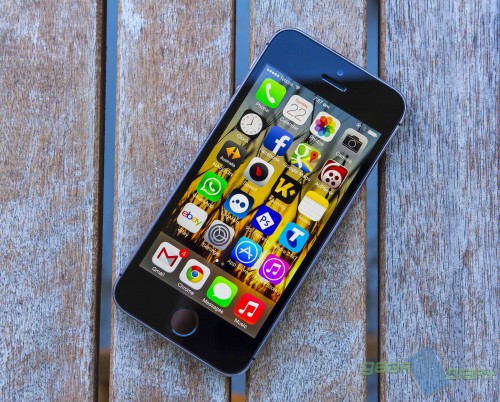 The iPhone 5s has some nice new features and revamped specifications, but on the whole isn't a whole lot different from the 5. In other words, it is the "S" edition we've been expecting. While it's early days with iOS 7, TouchID and Apple A7, there's plenty of development on these features to look forward to.
The iPhone 5s is available outright from Apple and on carriers worldwide.
MSRP: Starts from US$649/AU$869 for the 16GB iPhone 5s outright
What I Like: TouchID works brilliantly; camera performance; compact size
What Needs Improvement: A 4.3-4.5-inch model wouldn't go astray
Source: The unit tested was purchased by the reviewer.
Want More? Follow Us Here!