While case options for protecting the Sony Xperia Z2 are not nearly as numerous as those for the Apple iPhone 5S, there are some decent options; the Roxfit Slimline Sony Xperia Z2 Case is one such example. At under $30 it looks and feels great. More to the point, it does a good job protecting the device.
The Xperia Z2 is not yet available through a US carrier. That means the market for Z2 accessories remains rather small. That, in turn, meant that I needed to order this case from the UK. Thankfully the product was worth the wait. The Roxfit Slimline Book Case for Sony Xperia Z2 is, in a word, nice.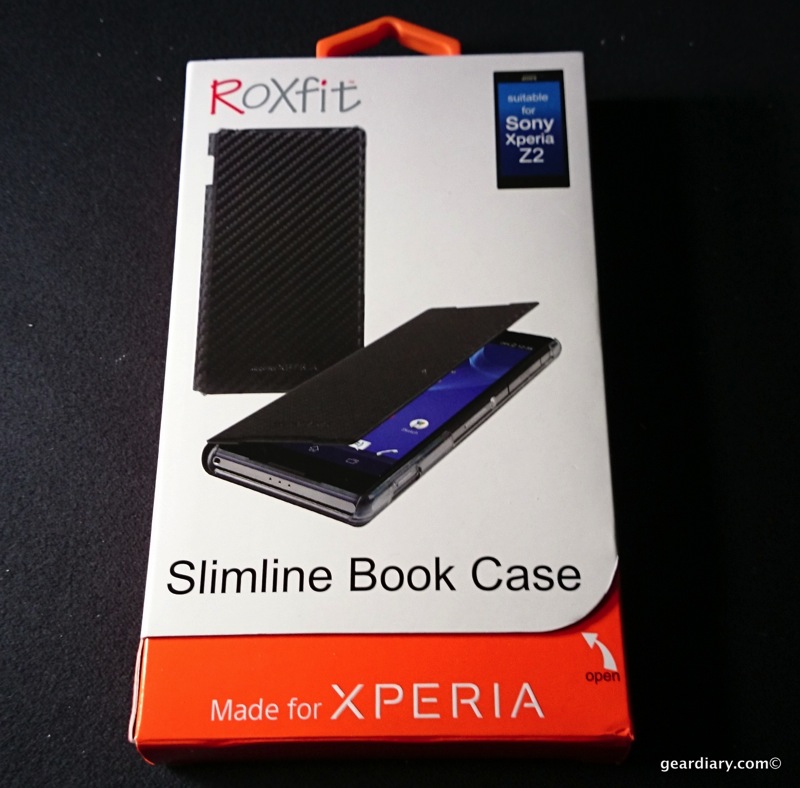 Roxfit is, "the original Sony Mobile licensee." As a result they work directly with Sony and notes that, "As with all our cases, the new Xperia Z2 Case is approved by Sony Mobile and carries the official Made for Xperia logo on the front of the case." All of their cases come with a two-year limited warranty.
The Roxfit Slimline Sony Xperia Z2 case is available in five different colors. These include Nero Black, Polar White, Dark Tan, Carbon Black and Carbon Red. I thought the Carbon Black might look and feel nice, so that's what I ordered. In retrospect I think the Nero Black might have been a better fit for me, but I certainly don't have any complaints about how the one I received looks.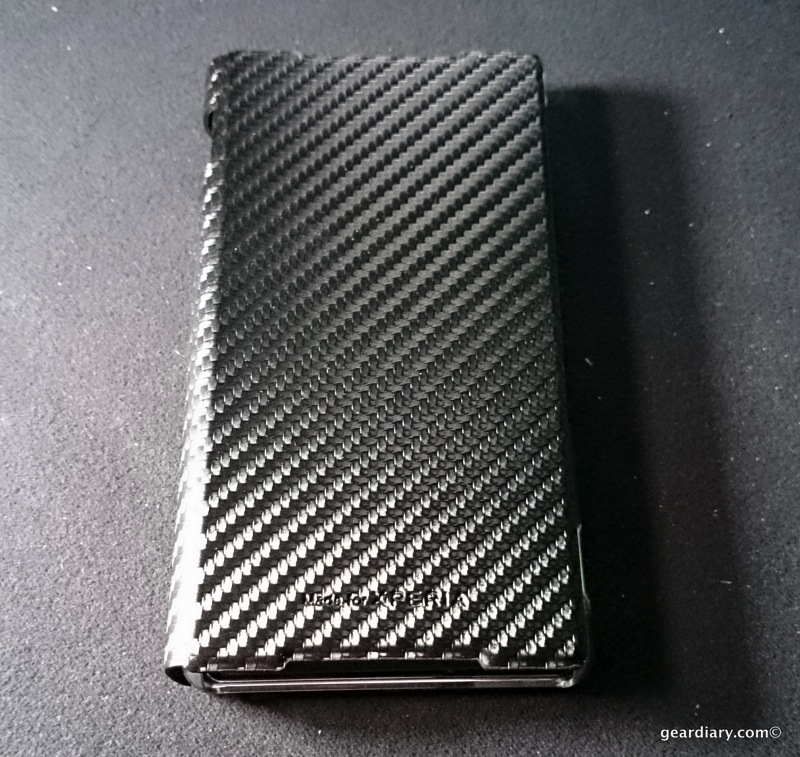 The exterior is described as being made from "luxurious durable material" that is a stamped to offer a slightly textured Carbon Fiber look and feel. This means the case is a bit less slippery and offers some visual interest.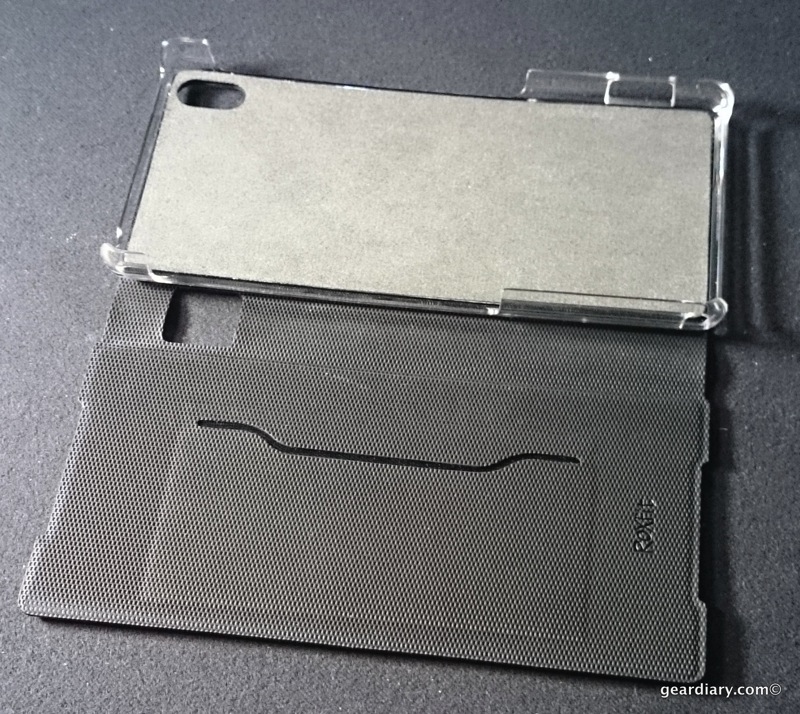 The inside of the case is Roxfit's "signature ultra slim crystal clear inner shell." It does a good job of holding with phone, but it doesn't make inserting or removing the device more of a challenge than it needs to be. The company is proud that the clear material of the shell means the "natural beauty of your new Xperia handset is visible from nearly every angle." I'm just glad it offers decent corner protection!
The inside portion of the folio cover is made from a rubberized material that looks like it will be quite kind the Z2's screen. A credit card slot is cut into this material for those times when you want to travel as light as possible. As I note in the video, if you are going to use the slot for a card, then I highly recommend you put a screen protector on your phone first. That way the card son't come into direct contact with the phone. This extra step is especially important if you have one of those fancy metal credit cards!
Roxfit Slimline Sony Xperia Z2 Case Video Review
The case also doubles as a stand and offers multiple viewing angles. That is nice since the Z2 is large enough that it can actually take over some of the functions previously left to a tablet or laptop. I'm not saying it is a tablet-replacement, but I do think there is more overlap between something the size of the Z2 and a tablet than there is with something the size of, for example, an iPhone. The case is also fully compatible with the official Sony dock. That's great, since the Z2 and dock work beautifully together and turn the Z2 into the best bedside clock you have ever used!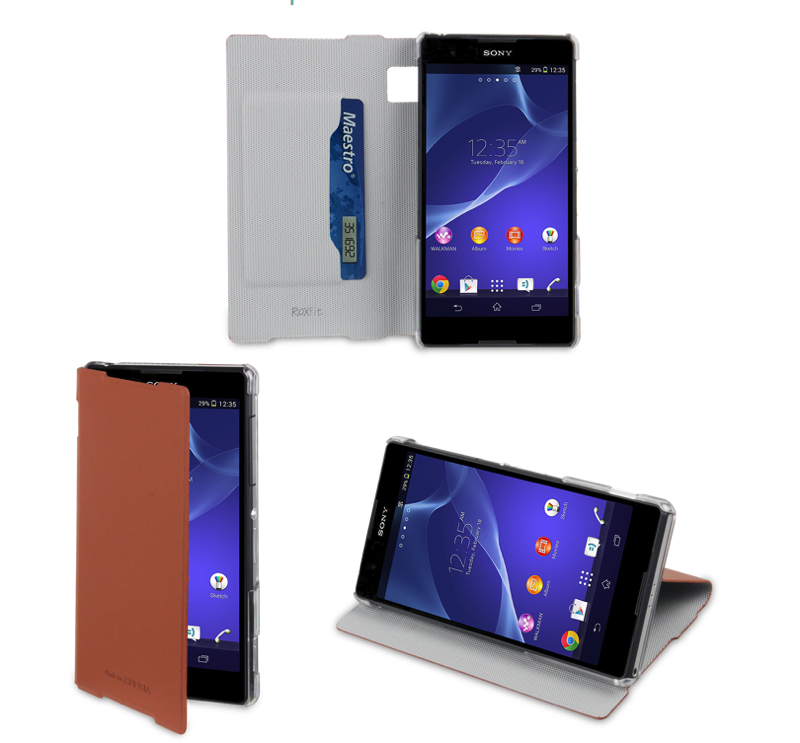 The Slimline Book Case is a terrific case. I do wish it shipped with a screen protector and it is a bit bulkier than some of the other cases I have tried (the official Sony case is a good example and we will have our review posted tomorrow), but it is still thin, light and a pleasure to use. At $28 it is even priced well.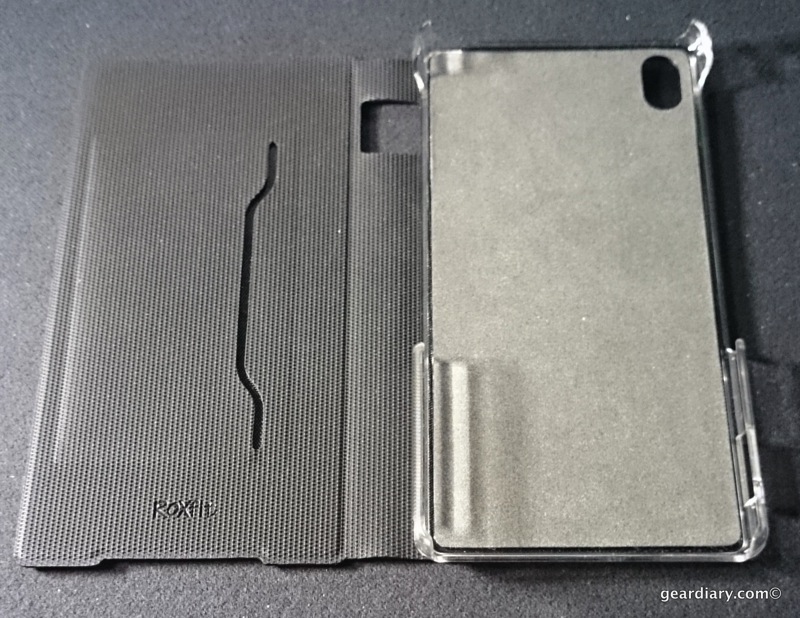 If you have a Sony Xperia Z2, then it is definitely worth checking the case out. In fact, if you have any Sony mobile device you should check out the company website. The products are thoughtfully designed, well-executed, and they offer good value.
Source: Personal purchase
MSRP: £20.00 (about $28 US dollars)
What I Like: Good design; Holds the phone securely; Looks and feels good; Case doubles as a stand; Interior slot for a credit card or license; Available in five colors/materials
What Needs Improvement: I wish the Roxfit Slimline Sony Xperia Z2 Case shipped with a screen protector
Want More? Follow Us Here!