If you've been tempted but haven't yet pulled the trigger on the BlackBerry Passport (good move, BTW) – BlackBerry is now offering a limited edition black and gold trimmed version. Apparently only 50 will be offered at the price of $999 Canadian or $899 US. A quick review of BlackBerry's site shows "out of stock".
A quick review of my common sense shows "publicity stunt".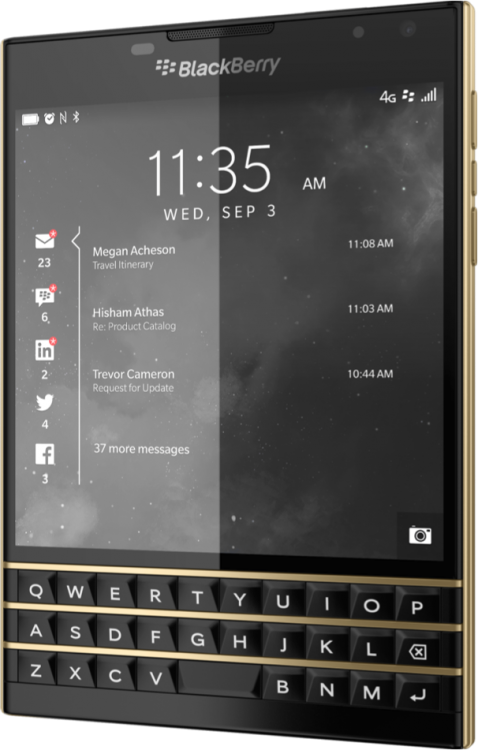 Want More? Follow Us Here!