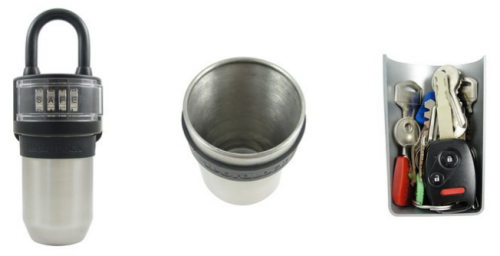 It is common practice for people to leave a key or garage door opener hidden somewhere near their house. Maybe this just happens while on a trip so someone can feed the pets and water the plants, or maybe there is always one hidden. Either situation brings plenty of security issues. Whether the keys are under the door mat or hidden under a rock, someone could get access to the keys and burglarize or vandalize your home; I refuse to hide keys at my house for that very reason. A recent Crowd Supply project strives to solve this issue with their Stor-More Key Safe. No more keys under the door mat!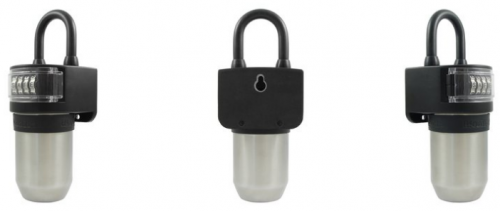 The Stor-More Key Safe is an all metal lock box used to keep anything left for someone safe and secure. Leave keys, garage door openers, credit cards or a combination of items. The lock is designed to hammering, sawing as well as the elements. Instead of remembering a number combination, the Stor-More has users set the lock to be opened with a four letter word. Their theory is that words are easier to remember than number which I tend to agree with. The code word is easy to change and can be refreshed after a neighbor or friend uses the safe to maintain security. The safe can be mounted safely to a wall as well as locked to a door knob. A $30 pledge gets you in on the project, and there are other levels available. Check out the Stor-More Key Safe here at the Crowd Supply website.
Want More? Follow Us Here!