I hope you have been enjoying my series on Amateur Radio. It's been one of my favorite hobbies for about 20 years now, and I love sharing my knowledge with our readers. Today I am bringing you another radio review, only the second one ever for Gear Diary. Just like when I reviewed the Icom ID-31A last year, this review is coming from real life experience with the radio.

Since I don't have a lab that I can use to do the technical measurements, it will focus on the usability of the average ham operator. That is real-world usage on how well it works for me in my home location and in several others.
The Baofeng UV-5RA is special because it costs a mere $50 (or less). Most competing handheld radios from Yaesu, Icom, Kenwood or Alinco are priced at around $129 to as much as $600, and that is without accessories. The good thing about this radio is that the price also includes accessories. Can a $50 radio do as good of a job as the more expensive ones? Let's find out.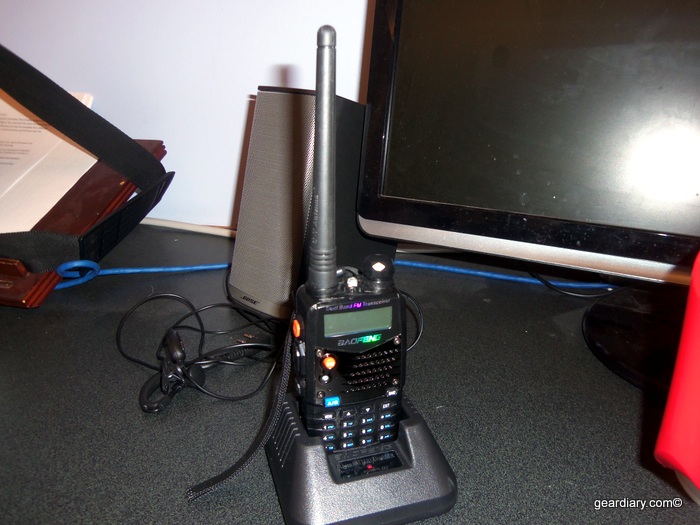 The UV-5RA is one of a series of UV-5 radios that Baofeng has been releasing over the last few years. Each radio in the UV-5R series is virtually the same radio with only the external appearance and the radio firmware different enough to tell them apart. Baofeng is a manufacturer based in China, unlike many of the other commercial amateur radio transceivers, which come from Japan (Icom, Kenwood, Yaesu and Alinco are all based there). Baofeng and other China based manufacturers are all priced well under any of the Japanese counterparts, which makes it nice price-wise.