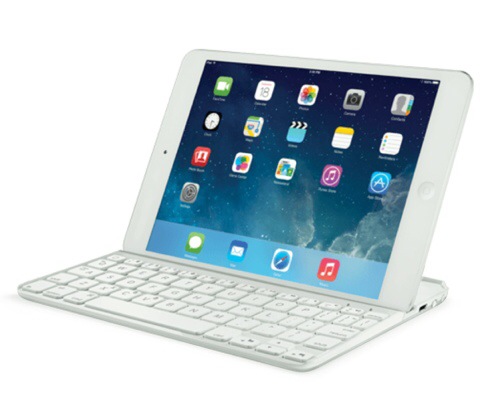 I'm a huge fan of Logitech's various keyboard cases and covers for the iPad, and because I am seriously considering putting my iPad Air up on eBay, I decided to check out the Logitech Ultrathin Keyboard Cover for iPad mini. I hoped it would be a great productivity tool as my iPad mini becomes even more central to my workflow.
Sadly that was not to be.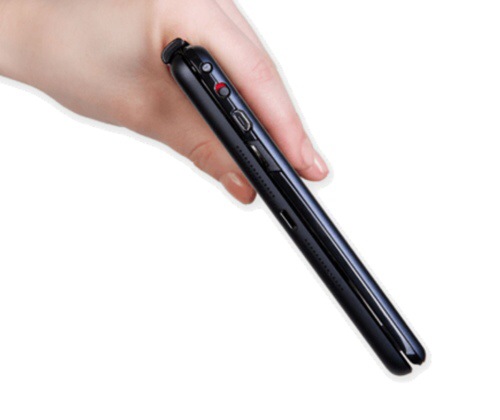 Logitech describes the Logitech thin and light keyboard cover for iPad mini as "the other half of your iPad mini." They go on to say, "A cover that's a keyboard. And vice versa. This super thin screen cover not only protects, it also doubles as a wireless keyboard for iPad mini."
I like the idea of the Keyboard cover quite a bit. It protects the iPad's screen when it is not in use, and it offers a totally functional, albeit small, Bluetooth wireless keyboard for those times when typing on the screen just isn't enough.
The Logitech Ultrathin Keyboard Cover, which is also available for iPad 2 and 3rd and 4th generation iPad (see our review of the version for the iPad Air here), is a $79.99 accessory which will keep you productive when you are out and about. It's thin aluminum design looks great and weighs in at just 208g that's just 2/3 the weight of the iPad itself. Available in black or white so it can match whichever iPad color you have, it looks and feels like a solid accessory.
It features:
Comfortable EasyType keys
Shortcut keys for commands like copy, paste, undo and more
Instant Wake/Sleep: Your iPad mini and Ultrathin Keyboard are always at the ready. Both come to life in an instant, the moment you need them.
Wakes iPad mini when you open the cover and puts it to sleep when you close it
Gets up to 6 months of battery life on a full charge. (Based on an average use of 2 hours per day.)
Is designed to let the magnets in the frame of iPad mini draws iPad and cover together and align them perfectly
All of that is great, and it speaks to the potential power of this keyboard cover to help make fast work of typing on the go. Honestly I was worried about the size of the keyboard, since it is designed for the iPad mini and, as such, is a far smaller-than-normal keyboard but found the typing experience to be quite positive. Within a few minutes I was typing with speed and accuracy. Okay. With as much speed and accuracy as is possible for someone like me, who is not a touch typist.
The quality build and design made a small keyboard actually usable. That's no small achievement.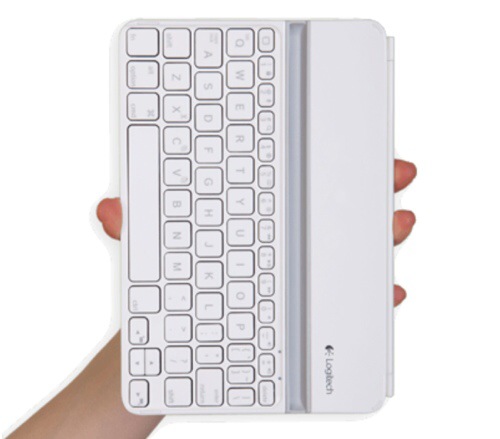 The Problem with the Logitech Ultrathin Keyboard Cover for iPad mini
If all of this is so, then why did I return the Logitech Ultrathin Keyboard Cover for iPad mini a short time after purchasing it? Here's why. Logitech notes that the keyboard case is also a "Sturdy stand" that has
A recessed groove located behind the keyboard holds iPad mini at an ideal angle for both typing and interacting with the touch screen. (And) Magnetic clips (so) the Ultrathin Keyboard Cover attaches securely to your iPad mini—thanks to its powerful magnetic clips.
In other words, the same magnets in the frame of the iPad mini that let's the Keyboard cover grab hold of the iPad in a manner similar to Apple's own SmartCover are used to hold the iPad in an angled groove behind the keys of the cover. These, in turn, create one solid unit of the iPad and the keyboard cover. At least that's the theory. When I put the iPad into the groove, it didn't seem to be quite large enough. I quickly realized that the tolerances between the groove and the iPad are so tight — out of necessity — that any additional thickness on the iPad is problematic. And since my iPad mini has both a Bodyguardz Armor protective decal on the back and a tempered glass screen protector there are two different ways my iPad is thicker than the naked device. This difference isn't noticeable to the eye or in normal use, but it was enough to make the keyboard's groove a bit too tight, and that was enough to prevent the magnets from holding my iPad securely in place. Once, then twice, and then a third time I found myself typing only to have the iPad slip out of the groove and fall back on the table. I tried the iPad in both orientations in order to make sure it wasn't "user error", but found the same thing to occur no matter what. It quickly became clear that the added weight of the glass screen protector — minimal as it is — and the added thickness of the protective film combined with the screen protector, were enough to overcome the magnets and unbalance the entire system. When the iPad flopped over yet again, I knew I was done, and back to Apple it went.
The Logitech Ultrathin Keyboard Cover for iPad mini is a great idea. It is a refined keyboard cover that looks good, feels nice when typing, and doubles as a system for protecting the iPad's screen. But unless you use your iPad mini in its original naked form, the accessory just doesn't work. It is too bad since this is an otherwise awesome product. Learn more here.
MSRP: $79.99
What I Like: Well-made; Refined look and feel; Nice keys and a pleasant typing experience; Protects the screen when not in use
What Needs Improvement: Groove is too narrow and the design too top-heavy when the iPad has a glass screen protector and protective back film in place
Source: I purchased and then returned the Logitech Ultrathin Keyboard Cover for iPad mini
Want More? Follow Us Here!