Today the fifth largest smartphone manufacture in the US, Alcatel announced that they would be throwing in their bid for the best smartphone on the market with their announcement of the award-winning IDOL 3 being available for preorder today.
Out of all of the many surprises at this years Mobile World Congress, one that stood out the most was the ONETouch IDOL 3, which even as an entry-level smartphone, made an impact and won a few awards in the process. Set to be available on every GSM LTE network in the USA; including T-Mobile and AT&T, the IDOL 3 is one phone you cannot write off.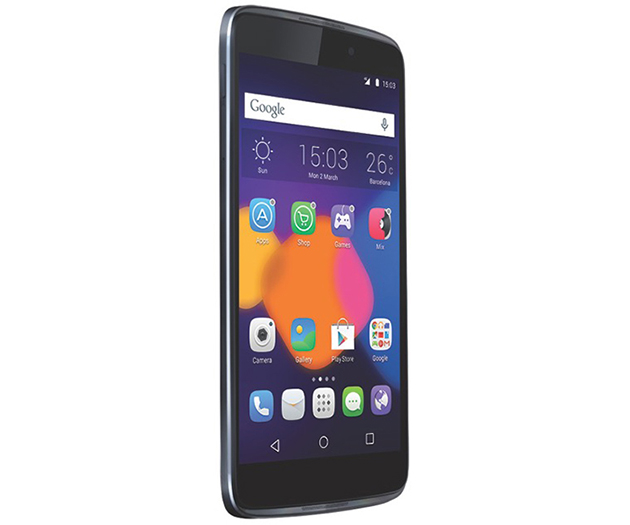 "We've always differentiated ourselves by challenging the expectations of what consumers experience for their money," said Steve Cistulli, Senior Vice President & General Manager of North America for ALCATEL ONETOUCH. "With IDOL 3, we've partnered with top brands like Qualcomm, JBL and Technicolor to bring a truly flagship experience at an accessibly affordable price. Where others try to justify outrageous prices for their top devices, we're focused on ensuring our customers get a device with the high-end features they want, at a price that won't empty their wallet."
With features you'd expect out of a smartphone, the IDOL 3 delivers in the aspect you'd expect it to: sound, camera and display. The Dual front-facing JBL Audio speakers make the phone essential to the average music listener, and it's so loud, that you won't even need an additional bluetooth speaker with the quality you get on the device itself. Also featuring a 13MP main camera with a Sony IMX sensor, those low-light situations you might find yourself in will never be a concern with this phone. And of course there's the display. Tuned by Technicolor, the full HD display offers richness and vibrancy, an essential for viewing in sunlight. Coupled with a user friendly interface, the IDOL 3 is reinventing the flagship phone.
IDOL 3 Key Features:
*DISPLAYPROCESSOR Qualcomm® SnapdragonTM 615 MSM8939 Octa-Core

*CONNECTIVITY LTE FDD: B2/4/5/7/12/17, 150Mbps Downlink, 50Mbps

*OPERATING SYSTEM Android Lollipop 5.0.2

*CAMERA 13MP Main Camera with Sony IMX214 Sensor (F/2.0) +

*5.5-inch Full-HD IPS Display (1920×1080), with

*Technicolor Color Enhance for greater viewing angles –

even in direct sunlight + Fully Reversible UI

*1.7GHz (64-bit), Adreno 405 @ 550MHz

*Uplink + VoLTE

*SOUND Dual 1.2 Watt Front-Facing JBL Stereo Speakers + Harmon

*MEMORY 16GB ROM + 2GB RAM (LP-DDR3); Expandable

*BATTERY 2910mAh With Up To 13 Hours Talk Time and Up to 600

8MP Wide-Angle Front Camera

*Clari-FiTM Technology

*Memory Via MicroSD (up to 128GB)
If you're interested in the IDOL 3 and would like to sign-up for the early pre-sale, visit: http://www.alcatelonetouch.us/
Want More? Follow Us Here!