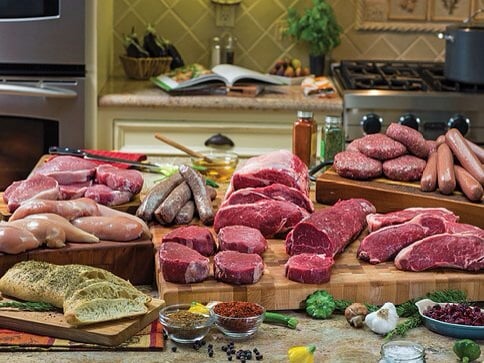 Concerned about the quality of the meat at your local grocery store? Do you want to have a better idea of where your beef and chicken was raised and processed? Unfortunately, it can be expensive to try direct mail order meat, especially grass-fed meats. Luckily, Amazon Local has an amazing $99 deal for a huge kit of grass-fed meat!
The meat comes from American Farmer's Network, and they have a number of bundles ranging from $99 for an assortment of steaks and chicken to $149 for a huge package of steaks, brats, and other party/grilling foods. This is quite a discount, since the $99 assortment normally starts at $273, and the $149 voucher gets you a box of food that retails for $350! We just bought a chest freezer for our basement, and this deal is a great way to put our new appliance to work, plus we'll save some money and always have a good protein around for meal planning. Check out all the combos at Amazon Local, and hurry before this deal ends!
Want More? Follow Us Here!