Over the past two weeks the world has been in an uproar about NBA 2k20, a basketball video game that comes out yearly with what could be considered minor gameplay changes, but updated rosters. However, minus a few grievances, NBA 2k20 has been my favorite of the franchise in recent years.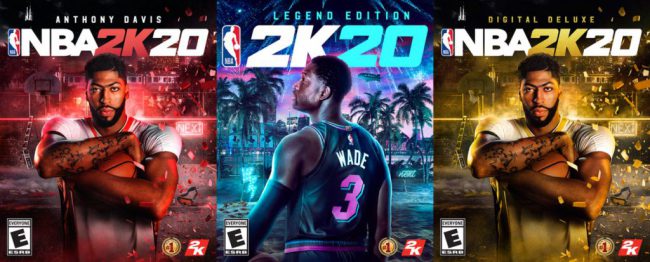 My wife dreads September, which is usually the beginning of the NFL football season, but more importantly — it's when NBA 2k comes out. I've been playing the basketball simulator game since Sega Dreamcast was a thing, and even in their wars with NBA Live (RIP), and even the NCAA games, NBA 2k always made itself the game truly worth playing. I may be in the small case here of players who doesn't really play online, but I know there are plenty of people who do and one of their biggest annoyances is one thing: Microtransactions.
If you're not too familiar with how the 2K series works, the simplest way I can state it to you is — all of the perks of the games, from footwear, dance moves, and creating your best MyPlayer come at the expense of microtransactions, or "In-game VC." I received the Legend Edition which is roughly about $100. The legend edition essentially in terms of VC is cheaper than buying the standard or Deluxe version, and if you play the game's MyTeam feature, you'll enjoy it that much more.
With the Legend version you receive:
100,000 Virtual Currency
50,000 MyTEAM Points
20 MyCAREER Skill Boosts
MyPLAYER Clothing Capsule
MyPLAYER Apparel Collection
MyPLAYER Shoe Collection
20 MyTEAM League Packs (doled out one per week)
20 MyTEAM Heat Check Packs (doled out one per week at the start of the NBA season)
5 MyTEAM Theme Packs (one per theme across the next five releases)
2 Sapphire MyTEAM Cover Athlete Card
Compared to the Deluxe which gives you:
35,000 Virtual Currency
10,000 MyTEAM Points
10 MyCAREER Skill Boosts
MyPLAYER Clothing Capsule
10 MyTEAM League Packs (doled out one per week)
10 MyTEAM Heat Check Packs (doled out one per week at the start of the NBA season)
1 Sapphire MyTEAM Cover Athlete Card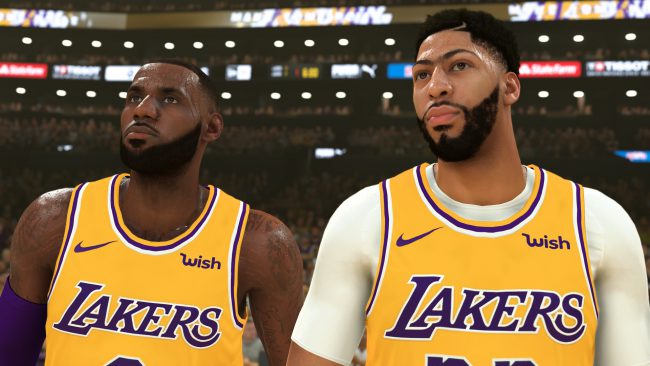 With that being said, I still feel like the value of the game comes in the legend edition. While I do think Anthony Davis (whose the cover artist for the standard and Deluxe model), I've always been a fan of Dwyane Wade, who is the Legend Edition model.
Various models aside, what I enjoy the most about NBA 2k20 isn't the various "modes"…. but the inclusion of WNBA players for the first time in the 2k series. Previously another game tried at it, but it was poorly implemented. NBA 2k20 brings women to the forefront, featuring all 12 of the WNBA basketball teams, with each individual player from Candice Parker to Bella Donne. I actually spent the better part of a weekend just experimenting with various jump shots and getting my feels for truly playing in the WNBA, with the game's mechanics feeling slightly different from the mens' gameplay.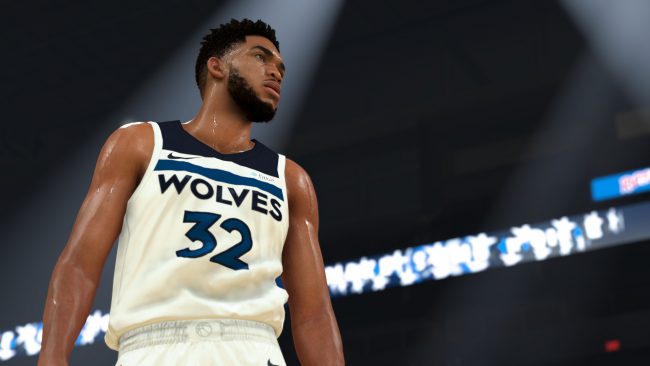 Currently, I am still in the infancy stages of going through the MyCareer mode. I've been warned by trending hashtags and various friends who dread the grind of growing your created player and the insistence of microtransactions using real money currency to make your player the best that you possibly can. Where games like FIFA and Madden allow you to grow your player by simply playing smart and making the accurate plays and constant play, 2k opts to allow you to "do better by paying more." Or you can be like a lot of people who spend their VC to look dope on the playground in Jordans, headbands, and various other gear that cost in-game VC.
Despite this though, there are a lot of relationships that can be built from playing the game, as I've even made some friends from constant play over the years, that no matter if my player is rated 68 or 99, I can have a pickup game, and with strategic play, I can enjoy the game without having to pick up my wallet to feel like I'm "the king of the court."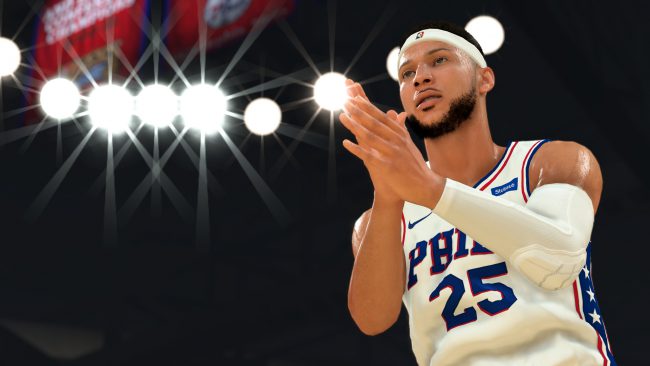 I personally have enjoyed NBA 2k20 over the past few weeks, strictly for the gameplay, and the ability to escape the "real world" simply to play a game of pickup from my couch, or honestly just to see if my created player will make it in the big leagues.
I am a HUGE fan of NBA 2k20, more specifically the Legend Edition, and over the next few months, if you don't hear from me much, it's because I'm competing, attempting to make myself be the best at the game. If you'd like to find out more information about NBA 2k20, you can head to this site.
Source: Manufacturer supplied review unit
What I Like: WNBA is properly implemented; MyPlayer has been improved over previous years
What Needs Improvement: Microtransactions WILL nickel and dime you
Want More? Follow Us Here!