You have LED string lights, bendable tubes with LED lights, and under-shelf mounted LED lights, but do you have Twinkly Dots? Twinkly Dots are pill-shaped, matte LED bulbs that can diffuse 16 million colors at 360º; you can wrap them around things or stick them to surfaces using the included adhesive pads, and they look fantastic.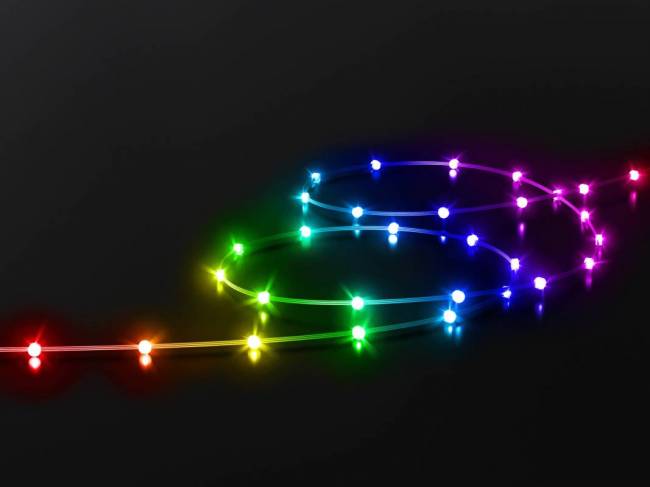 Twinkly Dots are the first app-controlled LED string on the market with a miniaturized design that removes the need for the bulky profile of the LED strings we're used to seeing.
The nearly invisible wires make Twinkly Dots extremely light, flexible, and discreet; they're also the first Twinkly product available in a USB-powered, totally portable version.
With the refined look and feel of high-end decorator lights, Twinkly Dots are as versatile and easy to use as classic LED strings lights, but you can create exciting and more refined ways to illuminate your spaces with them.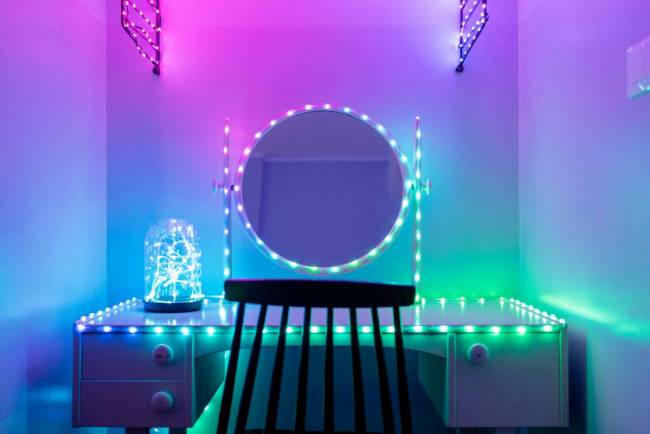 You configure the dots through Wi-FI or Bluetooth; you can control them through the iOS or Android Twinkly app or with your favorite voice-activated digital assistants, including Google Assistant, Amazon Alexa, Apple HomeKit, and Homey.
You can also connect Razer Chroma RGB via the Twinkly Chroma Connector and with OMEN Light Studio on the OMEN Gaming Hub to enhance your gaming with light effects that react to your gameplay.
You can use Twinkly Dots indoors and outdoors ( they're IP44 rated), and they come with either a black or white cord.
Perfect to use in your favorite space year-round, the dots can be mapped, and because you can control every LED individually, you can use them to make cool effects, gradients, and color animations. Or, you can generate personalized light designs starting with a large array of premade effects and animations, or you can make your own effects from scratch with the FX Wizard creation tool.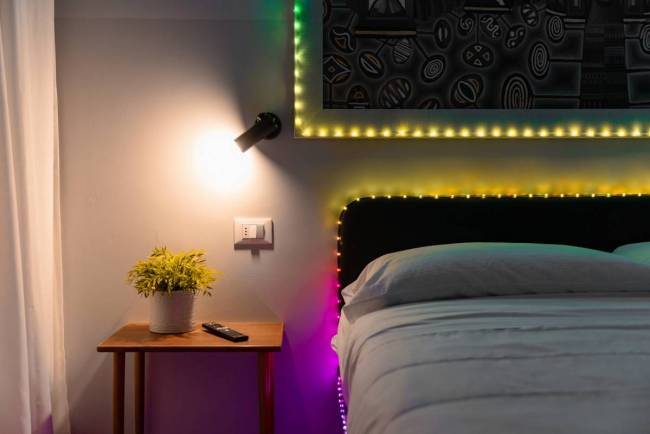 Twinkly Dots join with other products in the Twinkly line to help you make your space reflect your personality more, enhance your gaming, help you relax, and make your area look generally cool.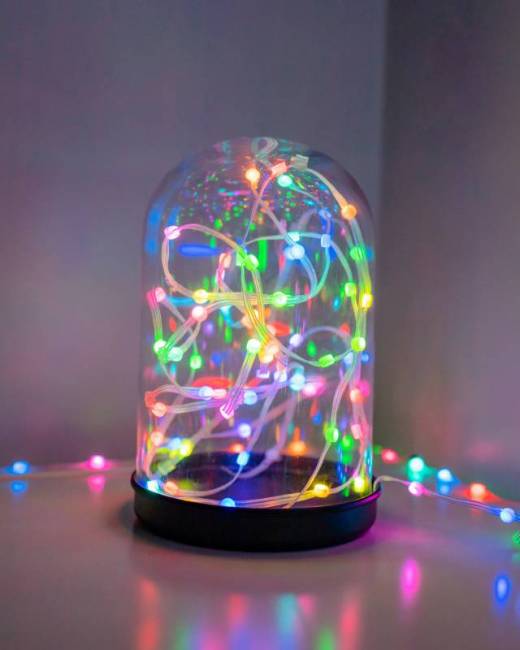 You can also group Twinkly Dots with other Twinkly devices for larger, more impressive, synchronized light installations.
Twinkly Dots are available in three sizes, including 10′ (60 LEDs) for $49.99, 33′ (200 LEDs) for $114.99, and 66′ (400 LEDs).
You can learn more about Twinkly Dots here.