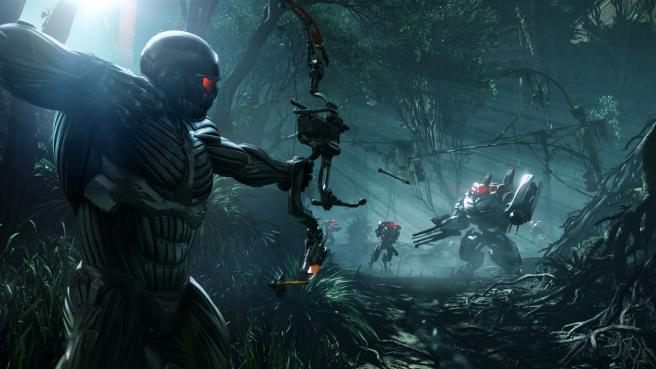 The open multiplayer beta for the sandbox shooter Crysis 3 game starts January 29 on PC, PlayStation 3 and Xbox 360 where players can battle the corrupt Cell Corporation. Players can try out the new superpowered Nanosuit, which features cloaking, vision, and armor properties. Players also get two team-based modes (eight in full game), two maps (12 in full game) and the new New York social feed, which lets players share their accomplishments. This beta ends on February 12.
Besides the nanosuit, players will encounter powerful equipment and weapons including the typhoon assault rifle that fires 500 rounds per second. Developed by Crytek and powered by their proprietary CryENGINE 3, Crysis 3 is available for pre-order now. Pre-orders for the Crysis 3 Hunter Edition receive a free digital download of the first game in the series, Crysis for PC, PlayStation 3 or Xbox 360 until March 30. Crysis 3 will be available in North America on February 19, 2013 and in Europe on February 21 for the PlayStation3 and PC and Xbox 360.
Check out the nanosuit preview video below:
Want More? Follow Us Here!