In a stunning surprise move, New York-based investment firm Columbus Nova announced that it has bought Sony Online Entertainment (SOE) for an undisclosed amount and reformed it as Daybreak Game Company, and seems set to begin expanding game releases beyond PC and Playstation-centric MMO (massively multiplayer online) games, possibly moving to XBOX and mobile platforms!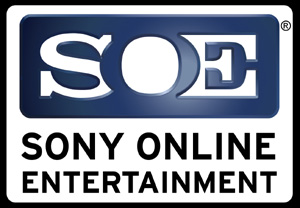 The news appeared first in a forum post and was later confirmed. SOE is best known for creating EverQuest, PlanetSide 2, DC Universe Online, H1Z1, Landmark, and the upcoming EverQuest Next.
The company has been renamed Daybreak Game Company and is being headed up by SOE president John Smedley. You can get the full history of their game releases here.
"Sony Online Entertainment, newly rebranded as Daybreak, is a great addition to our existing portfolio of technology, media and entertainment focused companies. We see tremendous opportunities for growth with the expansion of the company's game portfolio through multi-platform offerings as well as an exciting portfolio of new quality games coming up, including the recently launched H1Z1 and the highly anticipated EverQuest Next to be released in the near future," said Jason Epstein, Senior Partner of Columbus Nova. "The recent Early Access launch success of H1Z1 is just one testament to the talent and dedication of the studio's developers to create great online gaming experiences."
"We are excited to join Columbus Nova's impressive roster of companies. They have a proven track record in similar and related industries and we are eager to move forward to see how we can push the boundaries of online gaming," said John Smedley, President, Daybreak Game Company. "We will continue to focus on delivering exceptional games to players around the world, as well as bringing our portfolio to new platforms, fully embracing the multi-platform world in which we all live."
SOE has a great history of PC online games such as Everquest and Star Wars Galaxies, and more recently bringing online games to the Playstation 4. By divesting from Sony, the publisher is free to expand their releases. And as was noted on the official forums, the Daybreak team states outright that they will be developing for "PlayStation and Xbox, mobile and more!"
Want More? Follow Us Here!