I tell every athlete I know to buy a RoadID. It's a cheap, durable tag that could save your life. EMTs are trained NOT to go through your pockets and personal effects, but they are trained to look for jewelry with medical information. RoadID lets you wear your important details easily, and now you can piggyback it on your Fitbit!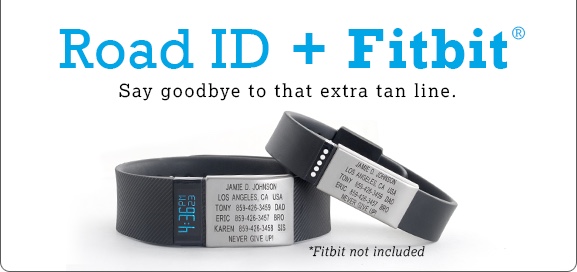 So far they're only supporting the Fitbit Flex and Charge (sorry, Surge owners), but if you own either of those devices be sure to head to RoadID. For $19.99 you can pick up a personalized plate that slides onto your Fitbit, showing your name, age, important contact information, and any health concerns. If you're out running, walking, biking, hiking, or otherwise spending time outside, a RoadID is a must-have, and if you're already rocking a Fitbit, it's worth the $19.99 to add the RoadID tag as well!

Want More? Follow Us Here!