My husband likes to tease me because everywhere I go, I check in on the Foursquare Swarm app. Not only do I do it because it helps me remember what I was doing on any given day (which comes in much handier than you'd think), I also do it because Swarm has great giveaways and perks. Here's the latest …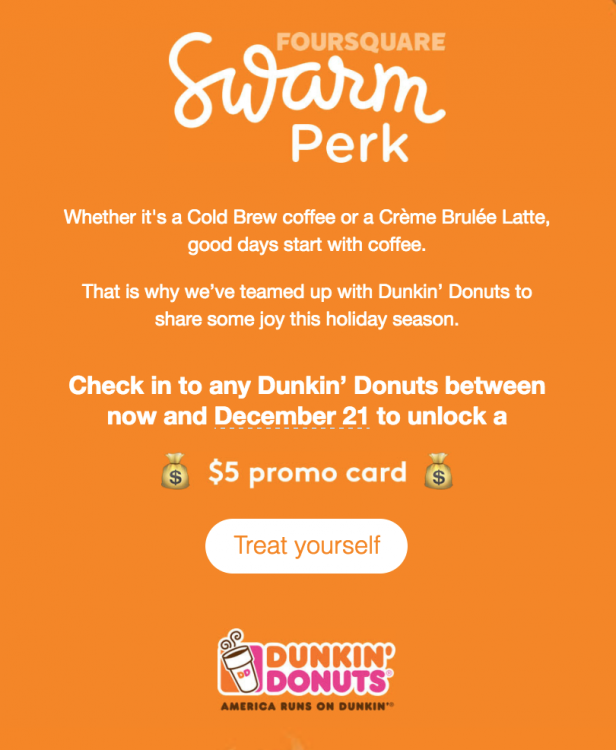 All you have to do to get that $5 promo card is check into a Dunkin' Donuts with the Swarm app on your phone before December 21st, 2016. That's a pretty sweet incentive to check in, don't you think?
Want More? Follow Us Here!