Coalatree Trailhead Pants are described as "the outdoor pant you can wear to the office." Waterproof, antimicrobial, tear-resistant, and made for activity, their four-way stretch makes them comfortable regardless of what you are doing. Plus, they're available in a range of colors and in a regular or slim fit. A unique and unisex take on hiking pants, they've got a new member of their fan club.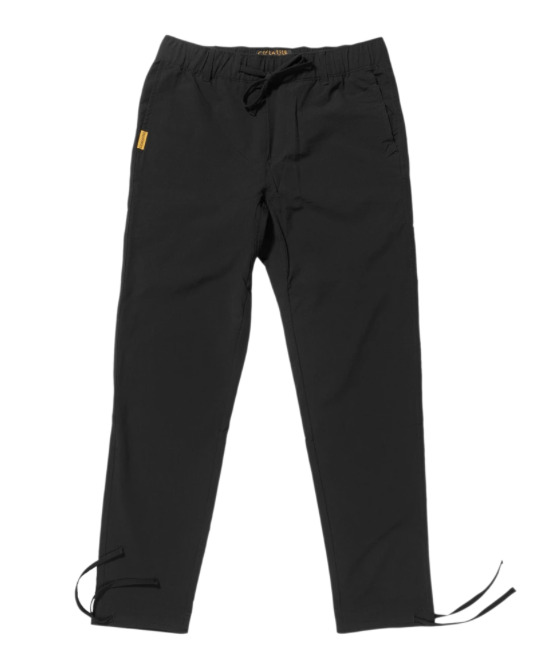 The Coalatree Trailhead Pants are made from 88% nylon and 12% spandex with a DWR finish. The eco-friendly DWR finish repels water, makes stains and spills bead right off, and keeps the pants breathable in all temperatures. The pants also feature four-way stretch, antimicrobial, tear-resistant qualities.
At 10.9 ounces, they are light enough to pack down into a front pocket when traveling. Best of all, in keeping with Coalatree's mission, the pants are made from recyclable materials.
They are available in a range of colors, slim or regular fit, and they come in unisex sizes extra-small to extra-extra-large.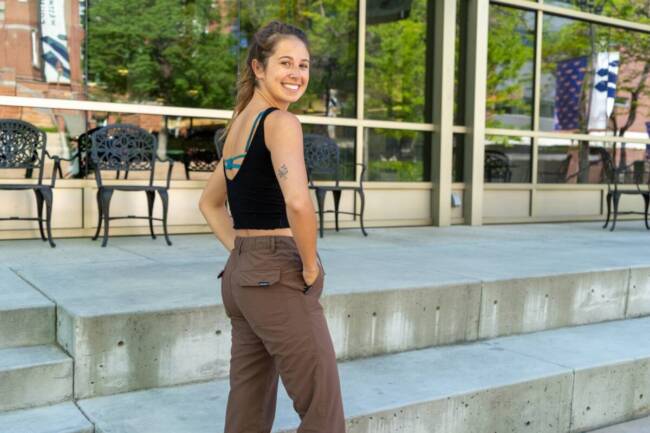 Coalatree recommends you machine wash the Trailhead Pants inside out, on cold, and then hang them to dry. If you are someone who generally throws everything into the washer and then straight into the dryer, this might seem inconvenient, but since waterproofing is one of the key benefits of this material, they suggest hang drying to maintain the DWR feature.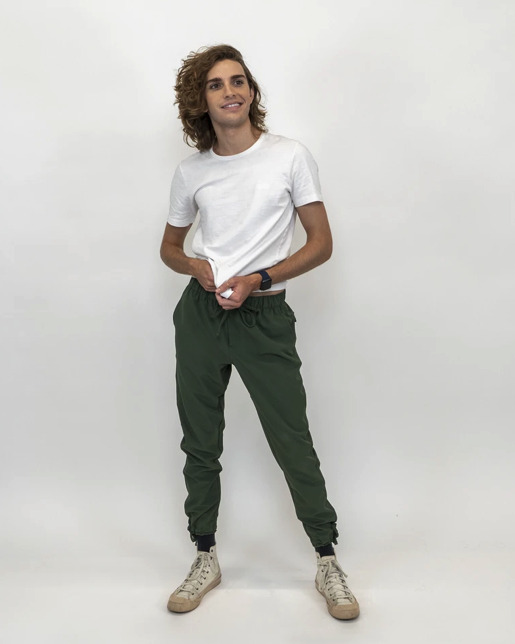 I loved the Coalatree Trailhead Pants when they arrived for review. The material was light and strong. And the four-way stretch made them ideal for the hikes Raina and I take each weekend.
Unfortunately, they were a bit tight on me. Not wanting them to sit in the closet unused, I gave them to my friend David. He's younger, thinner, and in far better shape than me. He's also much more active, so he seemed like the right "home" for the pants.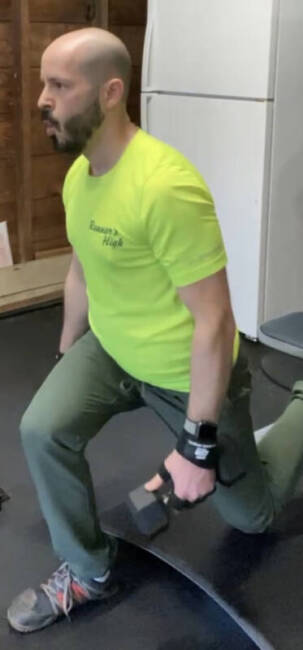 I was right. Here's his take:
I love Coalatree Trailhead Pants. They're very comfortable and lightweight. Whether hiking, walking, strength training, or hanging around the house, they've performed well.

Due to the kind of material I've been able to wear them repeatedly after workouts without washing them. The first time I had to launder them was due to my spilling staining food on them, not because of too much use in sweaty situations.

I only have two critiques:

1) I haven't found a place to tuck the drawstrings at the ankle, and I don't always want a visible bow at the bottom of my pants. That being said, the utility of the drawstring was fantastic for biking when I need more Capri-style pants so as to not get them caught in the bike chain.

2) These pants are not great for running. The material didn't rub well with the rapid repeated steps involved.

Overall, for everything Coalatree promised, I give these pants 4.75 stars. -.25 for lack of an ankle-drawstring pocket.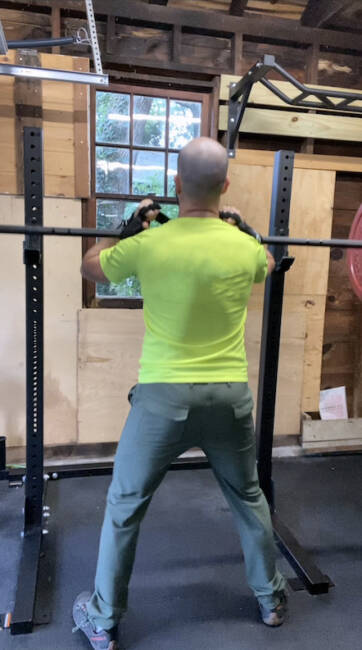 David's a fan and, based on his enthusiasm; I'll likely purchase a pair for myself in the next size up.
Features:
4-WAY STRETCH: Revolutionary four-way stretch features 360* of comfort and moves with you.
ANTI-MICROBIAL: Unique fabric inhibits the growth of bacteria, so you can do more and wash less. This
TEAR-RESISTANT: Constructed from durable ripstop nylon that stops tears before they start.
WATERPROOF and BREATHABLE: Don't let a little water ruin your day. Our eco-friendly DWR finish not only repels water but makes stains and spills bead right off while maintaining all-season breathability.
STUFF 'EM and RUN: Pack 'em down small by stuffing into the front right pocket. Wear them long or use the drawstring ankle ties to cinch them up to capris. No matter where you're headed, the Trailhead Pants are ready.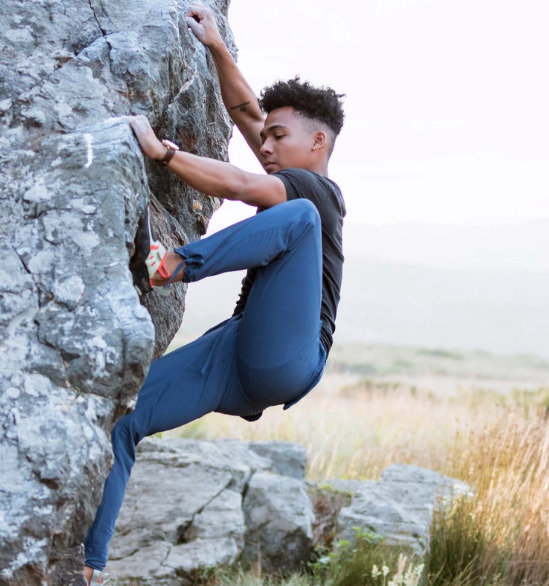 This promises to be another fall and winter where the safest place to be with other people will still be outside. As a result, having the right clothing is more important than ever. With the comfort and durability, along with the range of available colors, the $89 Trailhead Pants are a perfect fit for being outside and staying active.
The Coalatree Trailhead Pants retail for $89; they are available directly from the manufacturer.
Source: Manufacturer supplied review sample
What David and I Like: Comfortably stretch with you; Highly durable material; Repels odor; Ankle ties are great for biking
What David Thinks Needs Improvement: Pants need a way to tuck the angle ties out of sight; Pants cut isn't generous enough for running if you have muscular legs; Some may not like needing to machine wash in cold and then let airdry