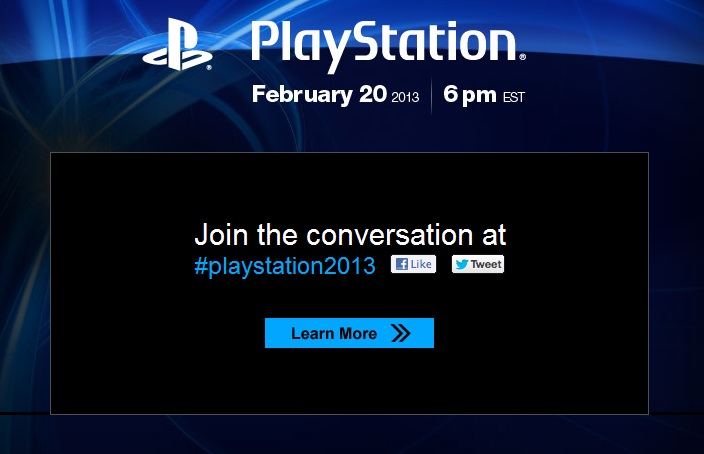 There is nothing like a frenzy filled Friday. I received an email from PlayStation Network titled "Be the first to know" this morning sent just after midnight. The email lists an announcement on February 20, 2013 at 6 p.m. EST. as while as links to "Learn More" and their official Twitter and Facebook. Based on current general PlayStation knowledge, the most exciting would be a new console (e.g. "PlayStation 4"). Looks like Sony might not be waiting until June's Electronic Entertainment Expo (E3) to make the initial announcement. Sony, a Japanese based company, also has information on their official blog.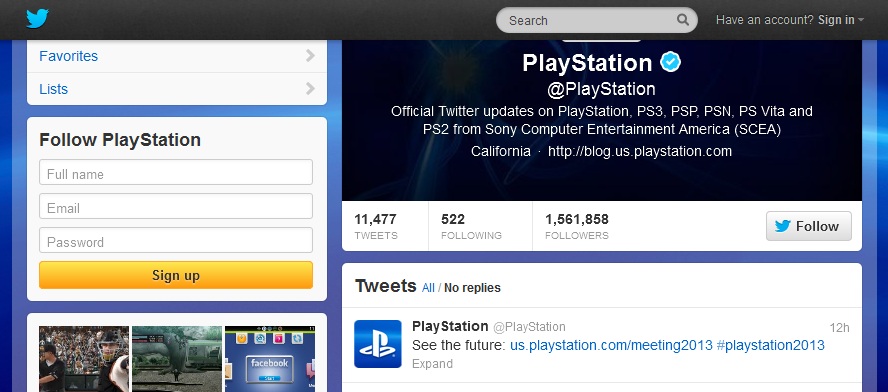 If the announcement is for something besides a new console, then Sony has an even greater advantage, but it's not likely. Sony would not get much useful insight focused on a new "PS4" console if people talked about something different when they "join the conversation". Unless Sony shifts their conversation by dropping clues and clever hints (maybe in a special game format) until the February 20 announcement, most participants can expect a predictable PS4 initial launch announcement…with specifics to follow and hands-on demonstrations at this year's E3 where Microsoft will likely announce their next console. Do you think the announcement will create genuine excitement or just drive up demand for a PS4?
Want More? Follow Us Here!