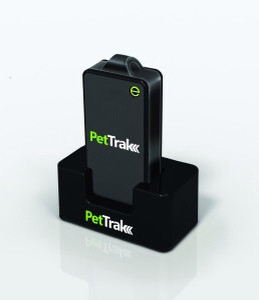 Pet tracking devices have been something of a mixed bag in my house. We tested the Spotlite, which worked well even if it was a little bulky, and the Tagg, which single-handedly gave me as many gray hairs in one malfunctioning afternoon as three months of parenthood has managed. Still, the concept is a good one, and more companies are entering the growing pet tracking market. eTrak, which has a great deal of experience in GPS tracking, is debuting their PetTrak product today!
It looks and functions similar to the other devices we have tested, a small device attaches to your pet's collar, and if your pet exits a pre-defined area then you receive an alert. At $99.95 MSRP the device is certainly priced reasonably, and we will have more details on any ongoing subscription costs when we do a full review. Porter, the official Gear Diary test dog, is ready. Will the third pet tracker be the charm?
Want More? Follow Us Here!