Last night I placed an order on Amazon and noticed something odd about the displayed delivery options. Look closely at the shipping times below. As a Prime member I should receive Free Two-Day shipping on eligible items. However when you look at Amazon's current delivery options for an order placed today (Monday) it appears the are adding a day to the definition of Free Two-Day shipping.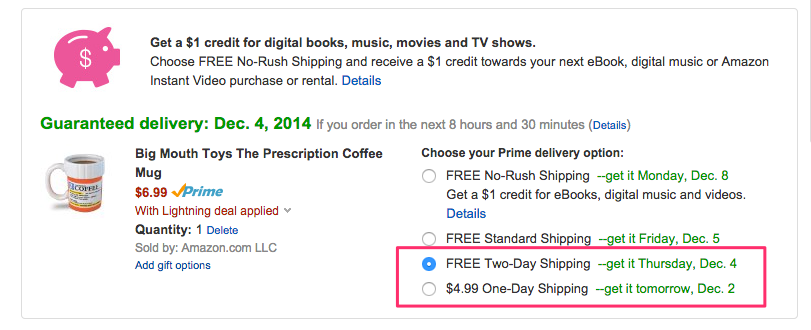 Does the Amazon calendar strike you are odd or am I missing something? A holiday time warp perhaps?
Want More? Follow Us Here!