Most phone mounts I've used are not what you would consider elegant by any stretch of the imagination. They are usually made of thick black plastic, and they use a large claw-like clamping system to secure the phone. When your phone isn't mounted, the equipment is unsightly; the iMagbond phone mount is not.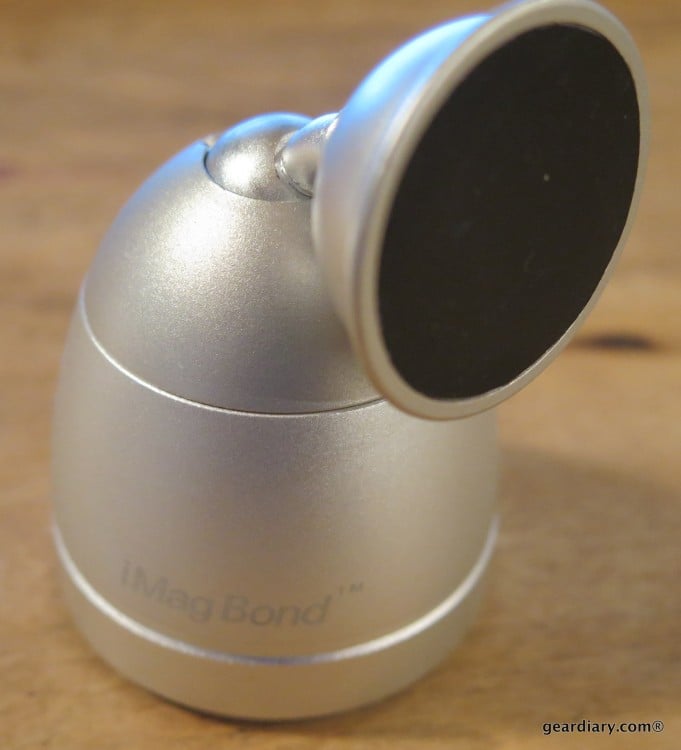 The iMagbond is composed of CNC aluminum. It is weighty, refined, and aesthetically pleasing. It consists of three parts (more on that later), and it has a swiveling head that holds a strong magnet.
Since we are dealing with a magnet, there is a single metal plate included.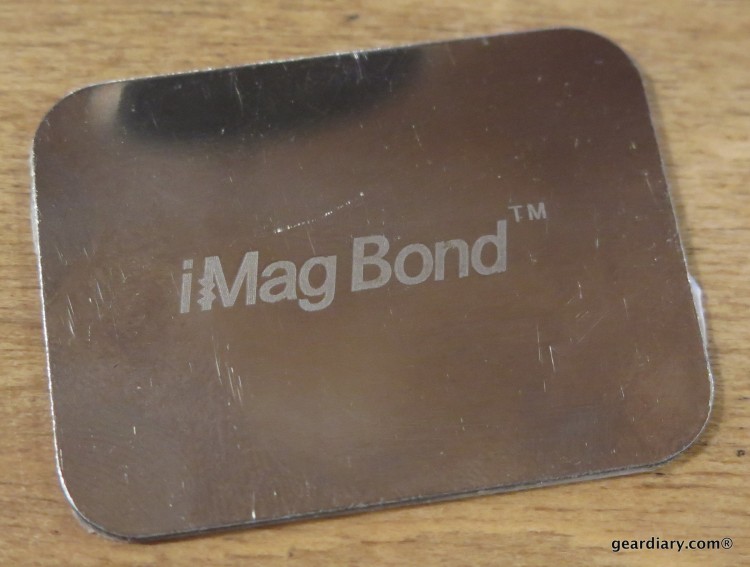 You'll need to decide where the metal plate goes; it uses 3M tape, so it should strongly stick to the outside of your favorite case, the inside of your favorite case, or the back of your phone. I swap cases regularly, so the best solution for me would be to affix it to the back of my iPhone 6 Plus or my One Plus One … but I was wary of doing that to either without a skin in place (and I only had one metal plate, so I needed to choose wisely).
For the purposes of this review, I placed the plate inside the One Plus One's case without using the 3M tape (I'm saving the plate to go on my iPhone once the Bodyguardz clear skin I ordered comes in).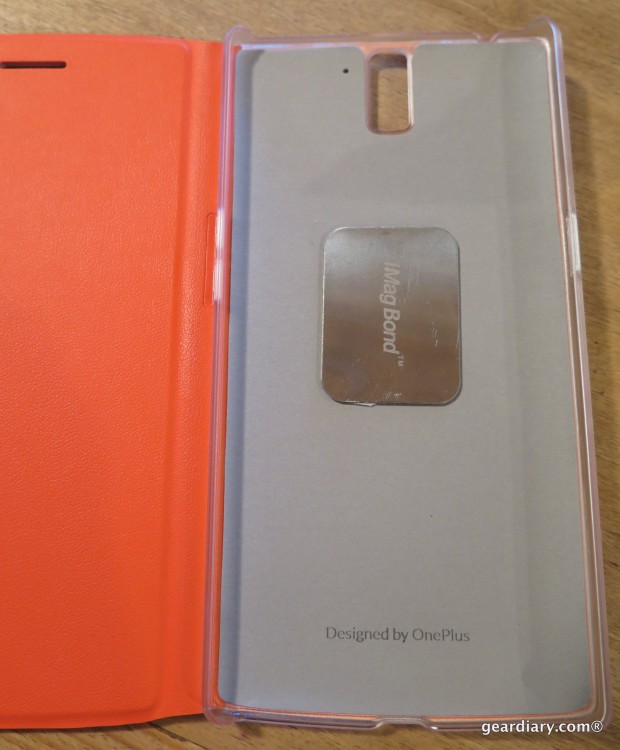 With the metal plate and the phone inside the case, the iMagbond easily holds the phone, and even through the case, the bond is strong.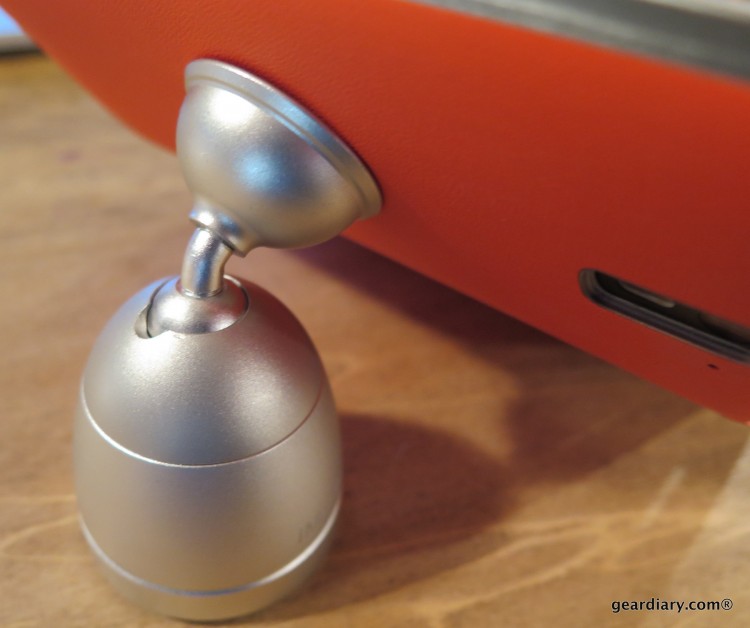 One of the things that I worry about with swivel style mounts is that they will eventually stop holding well and my phone will flop into an unviewable angle. I don't think that will ever be a problem with the iMagbond, because it has the slot built into the ring that holds the rotating ball — depending upon the angle that you mount it at, this slot will keep your phone's viewing angle from ever dropping; in my SUV, the angle when the neck is in that slot is perfect.
Here's a feature that makes the iMagbond dash mount even more useful: it's base unscrews to reveal a camera mount on the base, and a tripod mount on the top piece. Notice how there are two screws in the base? That's so you can install it on a wall.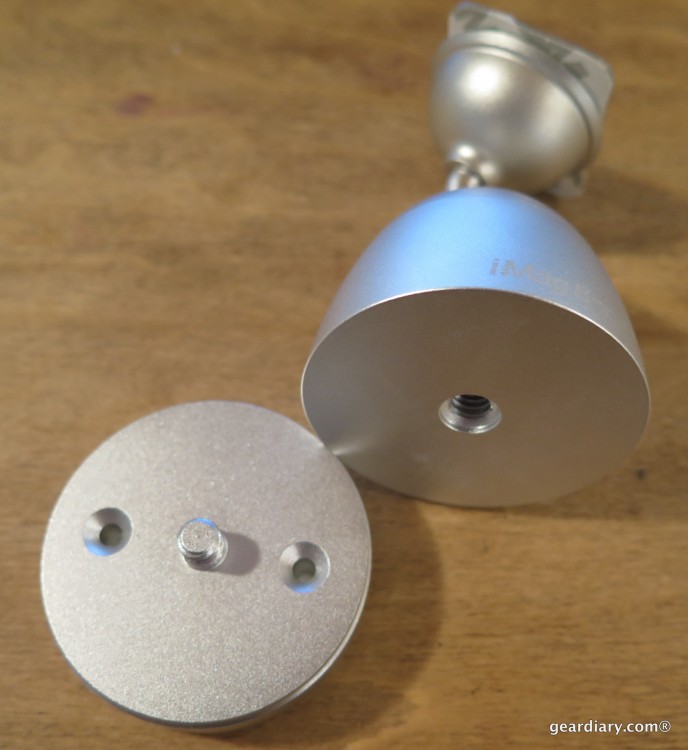 The magnetic mount at the top also unscrews for removal, this "mini mount" will work well with flexible tripods such as the Joby Gorillapod.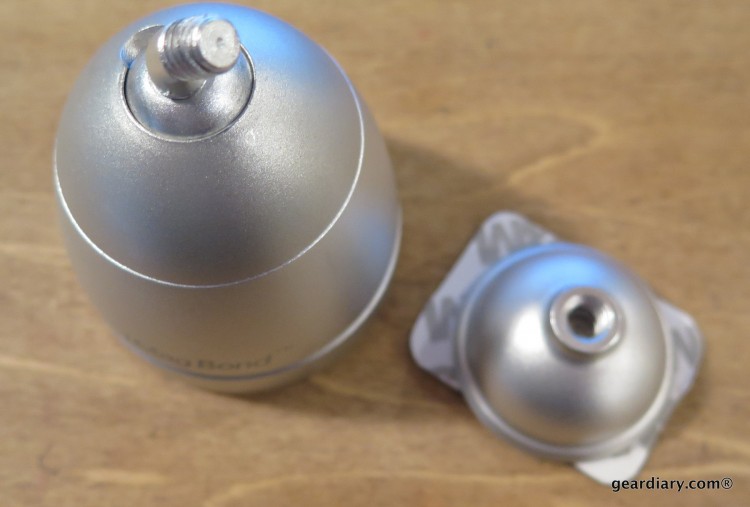 When you mount the base on a wall, there is no need to install the middle portion, if you are trying to keep things sleek. You can remove it entirely and screw the mini mount magnetic head into the mounted base.
This is such an exceptionally well made phone mount; the only thing that I would like to see is the option to purchase more of the metal mounting plates. Most of us have more than one driver in the family, and being able to use more than one phone with a single mount would be ideal; the option to purchase more plates would also be helpful for those who wind up changing cases.
Here is the iMagbond mounted in my Denali. Just so you know, this is the only mount I have ever even considered sticking to my dashboard — I like it that much. In fact, it is the only mount that I have ever liked so much that I wanted it in every car I drive — which is why I ordered a second one from the iMagbond Indigogo campaign.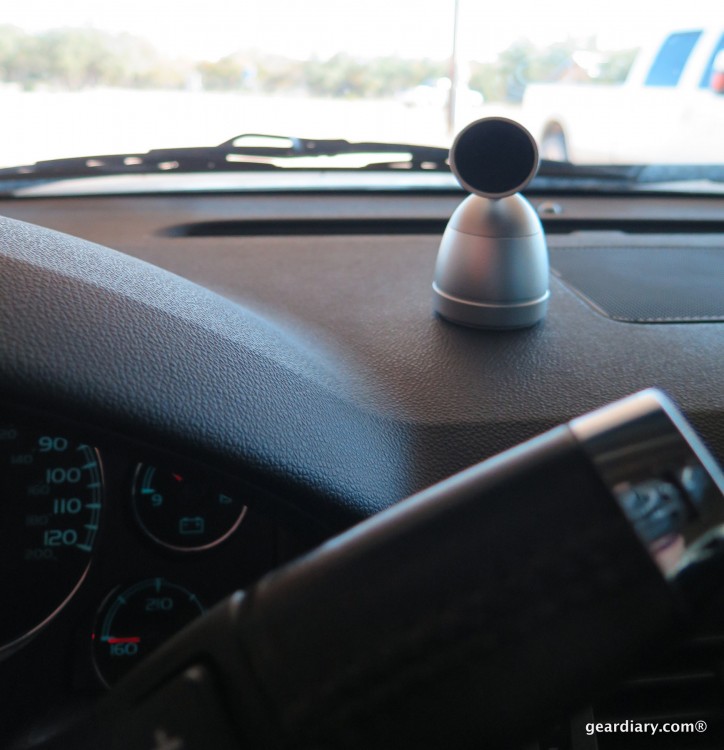 The iMagbond dash phone mount is an Indigogo project that you can back for as little as $36 . There is a vent kit for $29, and there is also a $39 CD-mount kit. Delivery is expected in December 2014 for the early bird dash and vent kits — hopefully in time for the holidays — because this would make a fab gift!
Source: Manufacturer supplied review sample
What I Like: Elegant aluminum design that uses magnets rather than a big claw-like clamp; three pieces allow for multiple mounting scenarios; magnet is strong enough to hold through cases; metal plate can be mounted to phone, inside or outside phone's case;
What Needs Improvement: There needs to be an option to order more metal plates for the phone mount, so that you can also use other cases and other phones
Want More? Follow Us Here!