I loved Machines at War 3 for both Mac and iPad from Isotope 244, an indie developer known for making classic real-time strategy games for desktop and mobile. That game followed Land Air Sea Warfare, which was the sequel to Machines at War. LASW released for computers and iPad in 2010, and is now coming to Android on March 11!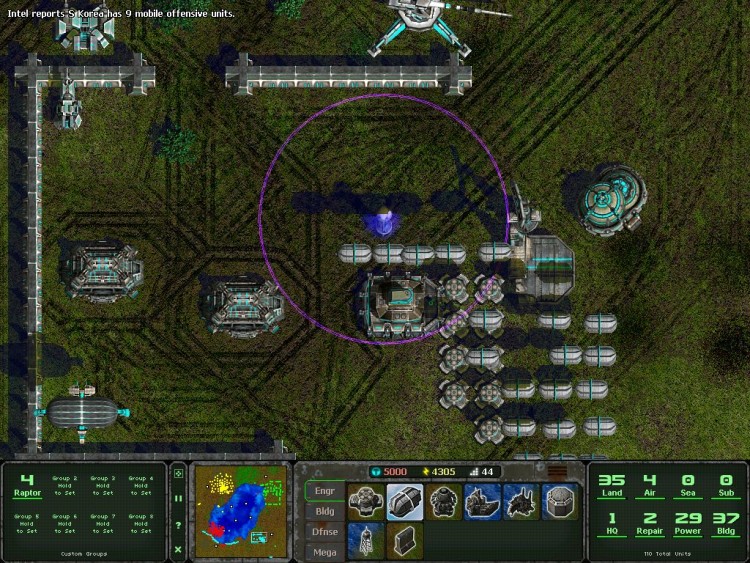 Land Air Sea Warfare was the first game featured as Apple's GAME OF THE WEEK, and has been acclaimed and remained popular ever since release.
Fortify your base with turrets, SAMS, torpedos, and cannons. Next create factories to pump out vehicles, aircraft, and ships, you decide what to build! Form groups and airlift units to prepare for an assault on the enemy! Finally execute your strategic battle plan and enjoy the immense carnage that ensues. With unique explosions, wreckages, sound effects, and animations for every unit the carnage is as beautiful as it is deadly. Discover and mine unique resources to build gigantic mega units which can turn the tides of war instantly!
You are the commander of a massive war campaign to navigate stealth aircraft and submarines on recon missions and scout tread marks left by enemy tanks. Expand your city with over 100 structures and units! As your empire grows research technologies to guide the focus of your strategy. Dominate on all types of terrain, send aircraft to bombard the enemy to weaken its infrastructure, control the shores with a naval fleet of ships and subs, and launch game changing ICBMs!
LASW features a random map system so every game is unique. There are several victory types and settings to customize the game and provide fresh missions. If you like Command & Conquer Red Alert, Age of Empires, Starcraft, Warcraft, Warfare Incorporated, Total Annihilation, and Supreme Commander you are going to love this RTS game!
Key features
Build over 100 types of units and technologies
Customize random maps for unlimited game play
Construct and control gigantic mega units
Command armies with hundreds of vehicles, ships, and aircraft
Scorch the destructible environment
Research dozens of technologies to boost units
Genre: Game > Strategy Game > Real Time Strategy Game
Platforms: Mac, Windows, iOS,
Android Release Date: March 11th, 2015
Price: Free
Languages: English, German, Chinese, Japanese, French, Korean, Spanish, Portuguese, Russian, Italian
Where to grab your copy
Google Play Store – Coming March 11th!
iPad version on iTunes App Store
iPhone version on iTunes App Store
Mac Demo
Windows Demo
Follow the developer for more information:
Game Website
Twitter
Facebook
Check out these videos:
Want More? Follow Us Here!