Now that I'm fully embracing adulthood by having my own place, the one thing that I overlooked after mounting TVs, buying a bigger bed, was how I would get work done when I'm at home. After looking at Ikea, and various other places for a desktop setup, I settled in on Fully's Jarvis Standing Desk, and I couldn't be happier.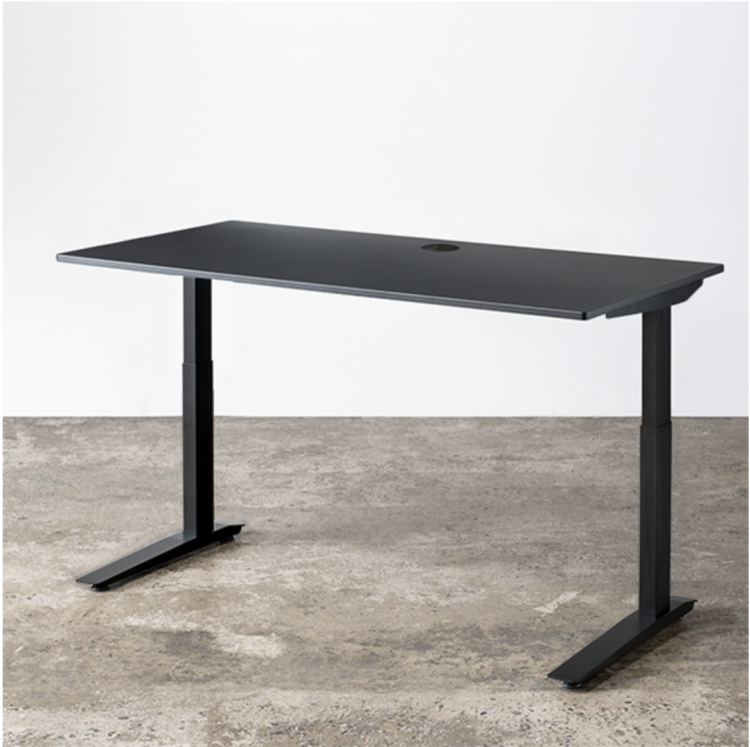 Currently, the number one adjustable height desk on the market, the Fully Jarvis Standing Desk starts at $445, and it comes with an array of various options that you can include for an additional fee such as pencil trays, locking casters, and even a neat desk lamp. Available in three colors (black, white, or graphite), I opted for the all black. I figured that the white would get dirty easily courtesy of coffee mugs and dust and debris, and although I originally liked graphite, the fiancé decided it did not go with the décor for the room that it would temporarily be in until we got a home with a private office. That being said, I settled for the all black. This included the legs as well, which also come in the same three available colors.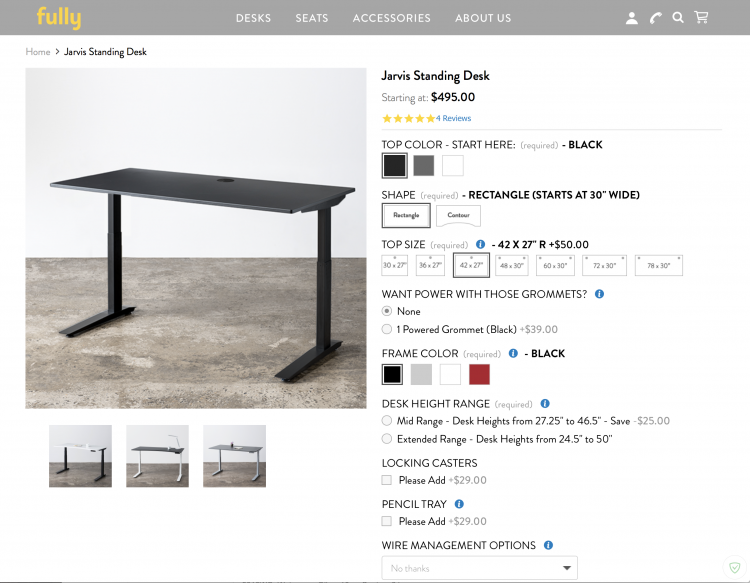 When you go through the process of figuring out which shape you'd like, you get two options, rectangle or contour, which I chose the former, but again this is completely up to you. I also opted for the wire management option which allows me to tuck wires underneath the desk itself, which can also be helpful whenever you move locations, or if you just generally decide to move the desk around for some spring cleaning.