Summertime is here. That means more time outside enjoying all that the great outdoors has to offer. It also means fewer pockets. And THAT means more opportunities for your iPhone to get dropped, damages or soaked. Thanks to the BodyGuardz Trainr Pro Case with Unequal Technology you don't need pockets, and you don't need to worry.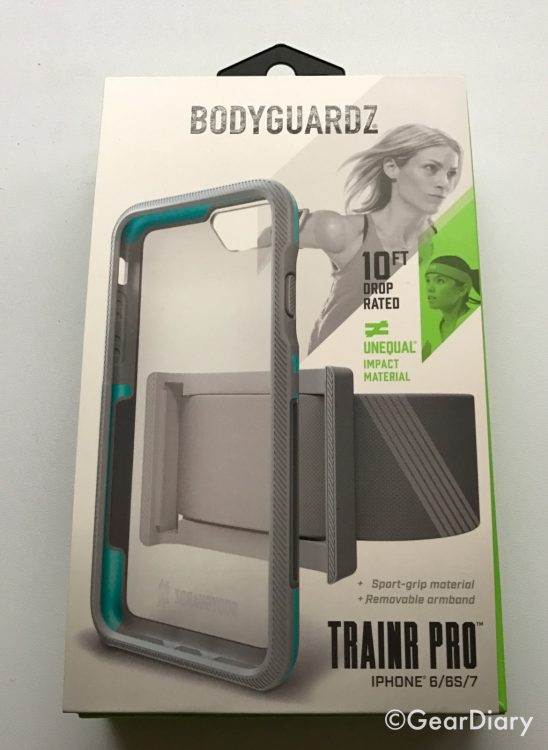 Since getting Apple's battery case, I haven't been doing as many iPhone case reviews. The case may be thicker and heavier than using the iPhone naked or in a standard protective case, but the advantage of finally getting true all-day battery life has made the tradeoff worthwhile for me. Still, when I am out running or walking the dog sticking my phone in a pocket isn't ideal. Not only has it fallen out a few times but, when inside a pocket the connection to my Bluetooth headphones can be… wonky. Until now that had meant holding Nava's dog leash in one hand and my iPhone in the other. That's all changed since I got a review sample of the BodyGuardz Trainr Pro Case and Armband. This case fits the iPhone 6, 6S and 7 and offers fantastic protection. Add in the included armband, and I no longer have to hold my iPhone or rely on a pocket deep enough that the phone won't fall out when Nava and I break into a run.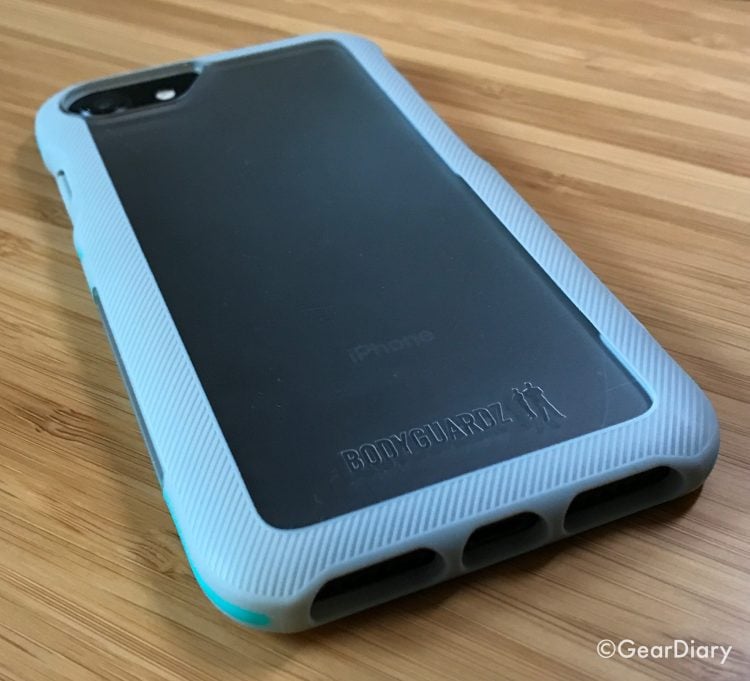 The case itself looks like any slim, TPU protective case. It is thin. It is light. And it offers just enough lay-on-the-table protection. Honestly, after using the Apple battery case for the past few months I was pleasantly pleased with just how thin and light my iPhone 7 is. And that's with the phone in the case.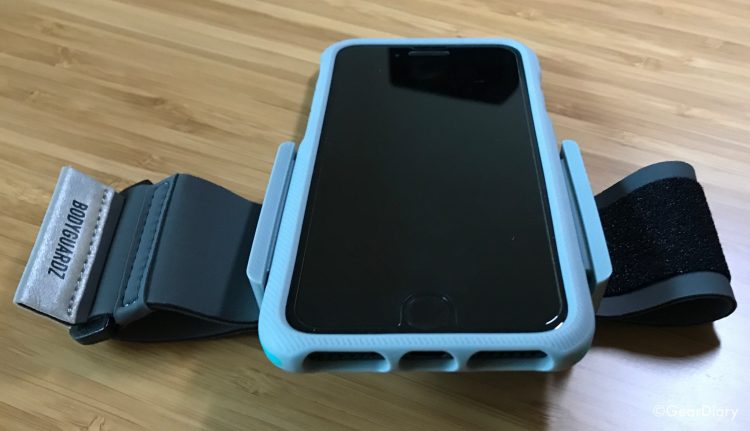 The BodyGuardz Trainr Pro Case is not just any TPU case however. Available in either Black/Gray or Mint/Gray, the buttons are covered and it has a slightly rougher surface along the sides so you can keep your grip when holding the phone. The back is clear so the color of your iPhone, as well as the Apple logo, show through. This clear polycarbonate back is great if you want to protect your phone AND have its impressive industrial design show through. Add in the Unequal Technologies shock-absorbing composite used for the sides and what the company refers to as "durable sport-grip elastomer" and you have a case that let's you get and maintain a secure hold. This is true "even with the most active use."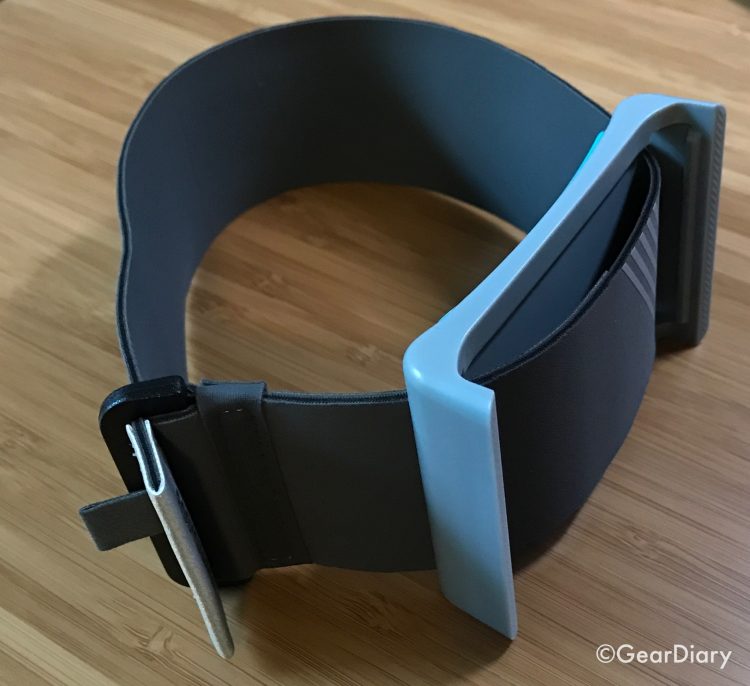 The TPU Case with its impact-absorbing technology is just half the story, though. The BodyGuardz Trainr Pro Case also ships with an armband that is equally ready to help you take on the world of activity that comes with summer.
This one-of-a-kind armband actually works the way you want. No more bulky, awkward armbands that take so much time to set up you lose all motivation. Just snap your Trainr case into the armband and you're ready to go!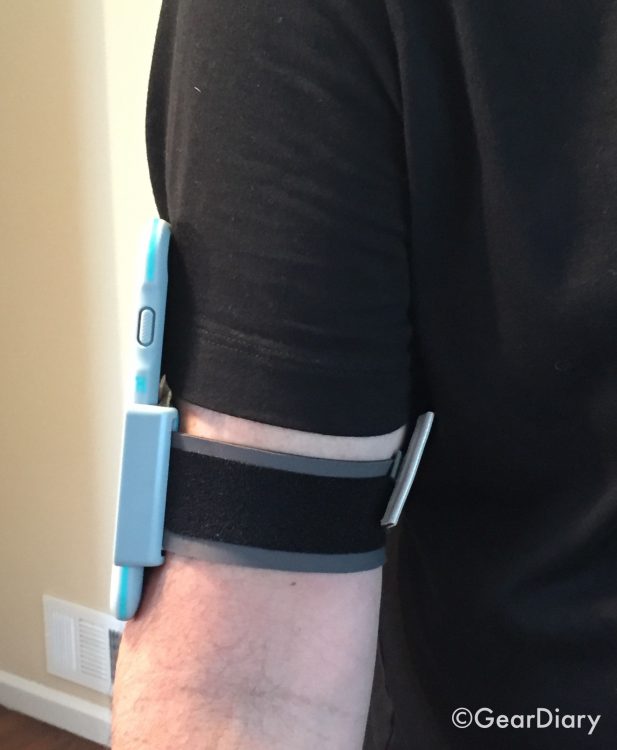 The design is ingenious. The case has hard material on the lower half of both sides. A subtly depression in the material is barely notable when holding the case but merges seamlessly with the iPhone-ready plastic cradle on the arm band. To use it you simply snap the iPhone into the armband. The slits on the phone fit perfectly into the phone cradle and lock in place. As the product page explains:
Trainr Pro takes it to the next level with a one-of-a-kind removable armband. In a snap, your phone transitions from everyday use to workout ready, and right back again when the workout is over.
Honestly, this system is so simple that I initially worried about the phone staying in place. I didn't need to worry though. Once locked in place it isn't going anywhere until you pull it out. In fact, separating the phone from the armband actually requires a bit of force. That's a good thing since you don't want the phone separating unintentional while you are out for a run.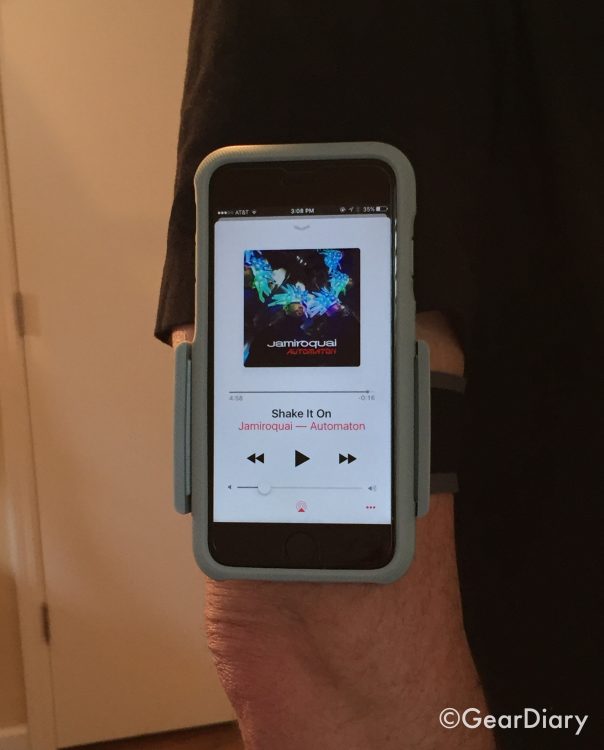 Features:
Clear polycarbonate back to protect and show off your device
Durable sport-grip elastomer for a secure hold, even with the most active use
Shock-absorbing composite by Unequal Technologies protects your device from impact
From Bodyguardz:
Trainr Pro features the same type of lightweight, high-grip elastomer used in fitness wearables, making it more comfortable and easy to get a grip on your phone in any situation. This one-of-a-kind armband actually works the way you want. No more bulky, awkward armbands that take so much time to set up you lose all motivation. Just snap your Trainr case into the armband and you're ready to go!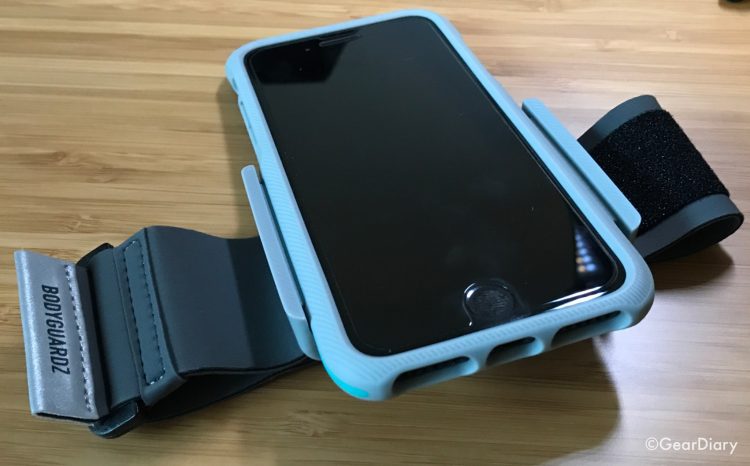 The case it great. It offers a high degree of protection without adding too much weight or bulk. The arm band is great. It is comfortable, easy to adjust, and makes looking the iPhone into it a breeze. Perhaps the most surprising thing is that the case and armband are just $49.95. I'm a fan of the case and an even bigger fan of the price. Check it out here.
Source: Manufacturer supplied review sample
What I Like: Good protection without much added weight or bulk; Clear back means the iPhone isn't hidden behind a black of TPU; Armband is comfortable, simple to use and holds the phone securely; Under $50
What Needs Improvement: Nothing
Want More? Follow Us Here!