How do you lock and unlock your front door? A key is SO last century, and using a keypad makes it look like you live in a bank vault. Kwikset knows this, and they've combined the looks of a traditional lock with the brains of a smart lock with the new Kevo Contemporary!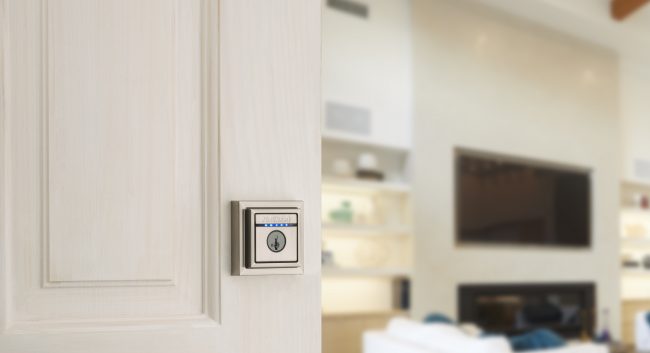 The Kevo is quite simple; it is a Bluetooth lock, and if your paired device is nearby all you need to do is tap the lock to unlock or lock it. So instead of learning to juggle while trying to bring in your groceries, you just need enough of a finger free to do a quick tap. It also pairs with an app that lets you track who is locking and unlocking the door, so you'll know for sure when your kids get home safe from school, or if they snuck in at 1 am.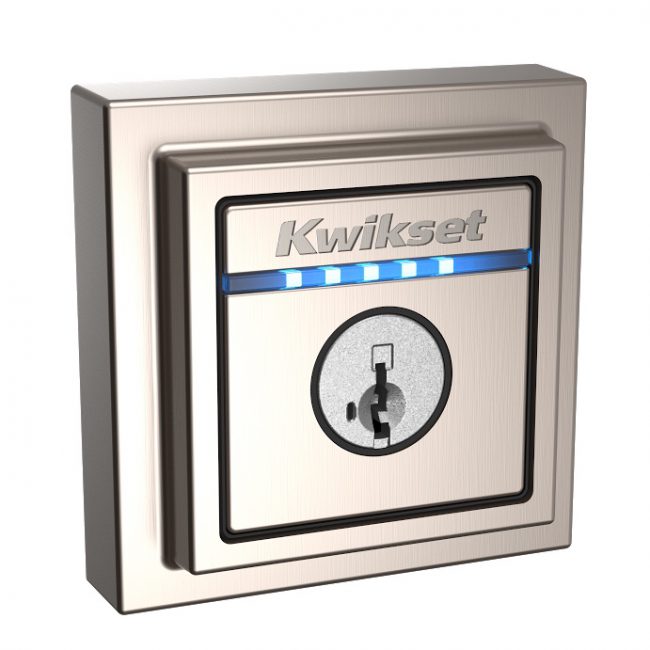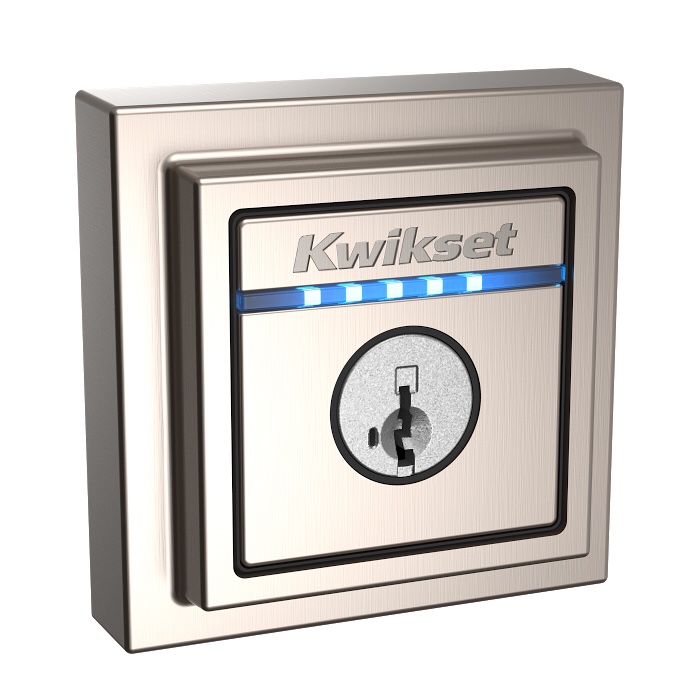 Now, we all know this won't be the only smart item in your home, and Kevo plays well with others. It can be used alongside Nest, Honeywell thermostats, Amazon Alexa, and others so you can control the temperature upon locking and unlocking, or ask Alexa to make sure you locked the door. This last one can be especially helpful if you're the type to wake up in a cold sweat at 3 am convinced you left the door unlocked!
Best of all, the Kevo Contemporary has a very simple but modern design. Unless someone looks very closely at your door, they're unlikely to immediately tag it as a smart lock, which makes it stand out less while still being quite protective. It comes in four different finishes so you can make sure it matches your door well; no one wants the UPS guy judging them for mismatching the finish on their locks. Kevo Contemporary is available now from Home Depot for $229, so go pick up a smarter lock, a flashlight, and a bunch of lightbulbs today! (I can't be only one who doesn't stick to the list at Home Depot, right?)
Want More? Follow Us Here!